The Surprising Inspiration Behind Cobra Kai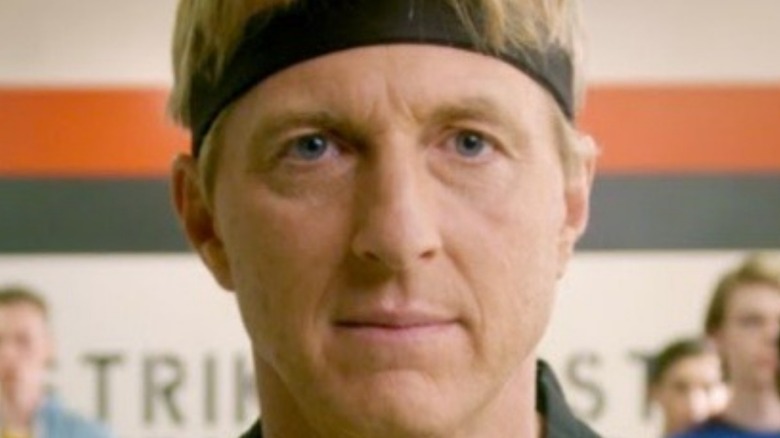 Netflix
Inspiration can come from anywhere. Director James Cameron was inspired to make "The Terminator" after having a nightmare. George Lucas's love for old sci-fi adventures like "Flash Gordon" and "Buck Rogers" led to the creation of "Star Wars." Unfortunately, there is no magic potion that gives writers their million-dollar ideas, so they have to find them wherever and however they can.
"Cobra Kai" creators Jon Hurwitz, Josh Heald, and Hayden Schlossberg had a shared love for the "Karate Kid" movies of the 1980s and saw a big opportunity to examine the story of the films' characters 30 years later. It was a long road to obtain the rights to the franchise, including convincing Will Smith's production company, Overbrook, plus the Jerry Weintraub estate and Sony (via Business Insider). Once the "Cobra Kai" producers got everyone on board, everything else seemed to fall into place, including bringing in the original stars, Ralph Macchio and William Zabka.
However, it wasn't just being superfans of "The Karate Kid" that inspired the writing of "Cobra Kai." In a recent tweet posted by Schlossberg, the producer revealed another television hit that played a big part in the Netflix series' creation.
HBO's Oz had a big impact on Cobra Kai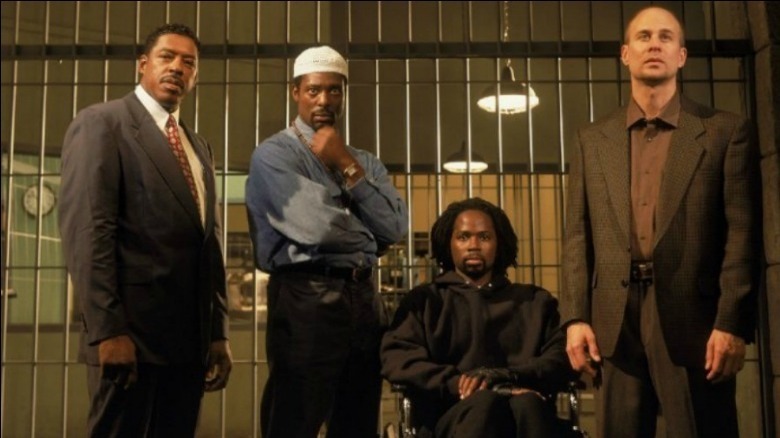 HBO
A recent retrospective from Deadline, published June 14, takes a look at the HBO prison drama, "Oz." The series aired its final season back in 2003, and the show still has a huge impact on viewers, with its heart-pounding story-telling and often brutal visuals. Showrunner and creator Tom Fontana's bold dive into the dark cells of the Oswald State Correctional Facility was ground-breaking for HBO, and Fontana said of the network, "HBO trusted me, as the writer and producer, to make the show I wanted, as opposed to the show they thought they wanted."
In his tweet, which linked to the Deadline article, "Cobra Kai" producer Hayden Schlossberg revealed the impact that "Oz" has had on his own Netflix series. "Fact: there is no Cobra Kai without Oz," Schlossberg claimed. "This show has inspired our storytelling as much as any show and continues to– we rewatched the episodes every day after shooting S4."
While it may be difficult to compare an action-comedy reboot to a hard-hitting prison drama, it only goes to show that true inspiration can come from anywhere. Fans will see just how much of an impact "Oz" had on "Cobra Kai" Season 4 when new episodes hit Netflix in late 2021.