The Devastating Death Of Gone Girl Actress Lisa Banes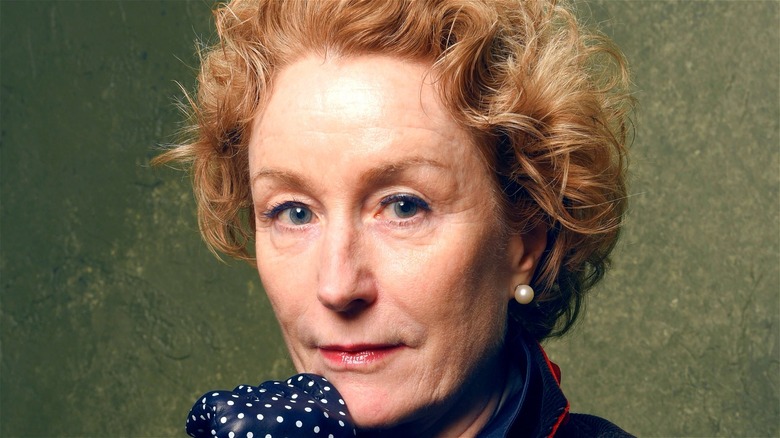 Larry Busacca/Getty Images
On June 14, 2021, as reported by many different news outlets, including NBC News and Entertainment Weekly, veteran stage and screen actress Lisa Banes passed away. The news comes 10 days after Banes was hospitalized due to injuries suffered from a hit-and-run incident in New York City on June 4, 2021. She was taken to Mount Sinai Morningside Hospital for severe head trauma (ABC News), where she was treated and eventually succumbed to her injuries. 
Her manager, David Williams, confirmed the news to NBC on Tuesday morning, stating that "We are heartsick over Lisa's tragic and senseless passing ... She was a woman of great spirit, kindness and generosity and dedicated to her work, whether on stage or in front of a camera and even more so to her wife, family and friends. We were blessed to have had her in our lives." Banes is survived by her wife, Kathryn Kranhold, a former Wall Street Journal writer and current contributing reporter for the Center for Public Integrity. The police have made no arrests yet. 
Banes, who was 65 years old at the time of her death, made a name for herself as an actress both on stage and on-screen. After studying at Julliard, Banes went on to have dozens of prominent roles, including playing Bonnie in 1988's "Cocktail" and Marybeth Elliott in 2014's "Gone Girl," the mother to Rosamund Pike's character. Throughout her long and successful career, Banes was known for being a kind and dedicated woman, both in her work and personal life. 
The stage and screen actress leaves a lasting legacy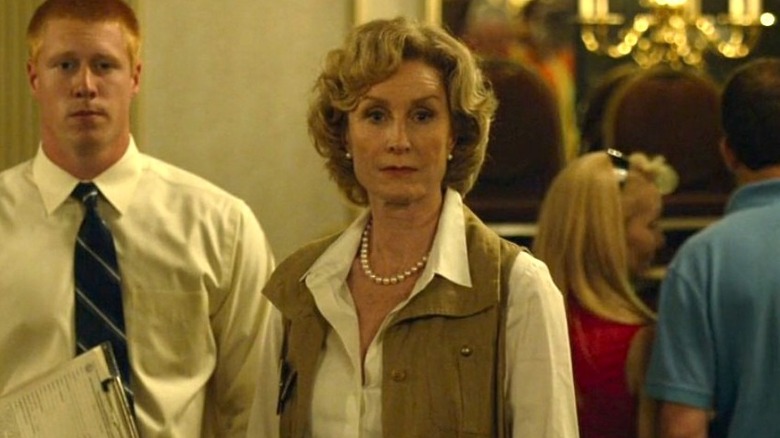 20th Century Studios
Along with "Cocktail" and "Gone Girl," Banes has been in a huge amount of films and television series. A few of her most prominent roles include older TV shows like "The Trials of Rosie O'Neill" and "Son of a Beach," along with a rush of more recent work that includes appearances in "Royal Pains," "Masters of Sex," "Nashville," and the 2021 Amazon Prime series "Them," which was her final role before her death.
The legacy Banes leaves behind is not just about her talent on-screen or in theatre, though she has definitely made a monumental contribution to the arts. For many people who knew her, one of the main aspects of her character that they will remember is how generous and caring she was. After her death was announced, Seth McFarlane, who worked with Banes on his comedy series "The Orville" in 2017, had nothing but great things to say about her. He shared a statement on his Twitter saying that he is "deeply saddened" by the news of her death, before going on to praise the late actress, stating that "Her stage presence, magnetism, skill and talent were matched only by her unwavering kindness and graciousness toward all of us. A tremendous loss..." Other condolences and statements continue to come in following the announcement of her passing. 
Even long after her death, Banes will be remembered as a great talent in front of the camera, and a kind and generous person who only hoped to bring out the best in the people around her.