Why Sasha From NCIS: New Orleans Looks So Familiar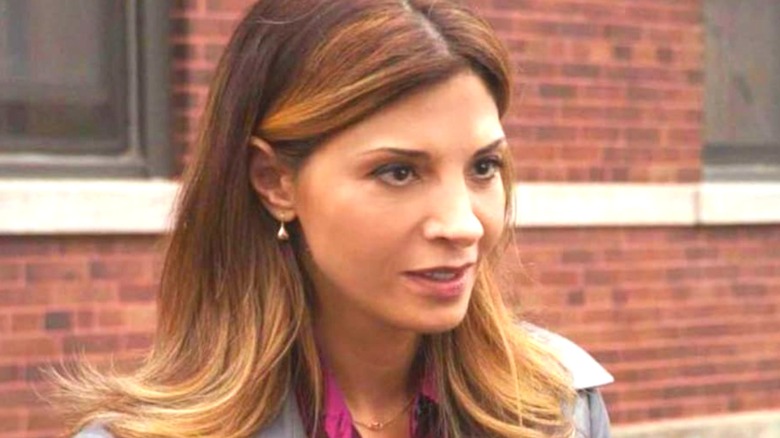 CBS
Fans of the crime procedural spinoff show "NCIS: New Orleans" are still reeling from the dramatic series finale, as the last episode of its seventh and final season aired in late May. Mind you, as the show winds down, it spends more energy resolving the personal lives of its cast members than solving actual cases. Supervisory Special Agent Dwayne Pride (Scott Bakula) is all set to marry Rita Devereaux (Chelsea Field), but first must figure out who attacked his son Connor (Drew Scheid) and half-brother Jimmy Boyd (Jason Alan Carvell), with the former headed into witness protection. Of course, Connor isn't going into protective custody by himself; he's going with his mother, Sasha Broussard, whose relationship with Pride isn't exactly what you'd call optimal for two individuals who've had a child together.
Sasha has made sporadic appearances throughout the show's overall run, though they've been more frequent in the final season of "NCIS: New Orleans," with five of her nine episodes coming in 2021. She is a complex character and is brought to life by a veteran television actress named Callie Thorne, whose face is likely one you've seen on the small screen before. Here's why Sasha from "NCIS: New Orleans" looks so familiar.
Thorne played Det. Laura Ballard on the final two seasons of Homicide: Life on the Street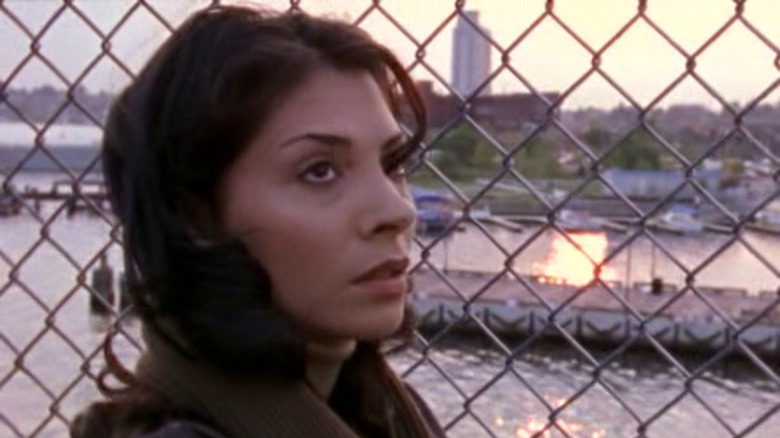 NBC
"Law & Order," with its myriad spinoffs, might be the current gold standard for police procedurals, but it's not the only game in town. In the early 1990s, "Homicide: Life on the Street" offered viewers a look at law enforcement drama from the streets of Baltimore, Maryland. But, while the two shows aired during the same period, they weren't exactly arch nemeses; in fact, there were multiple crossovers between the "Law & Order" and "Homicide" universes. John Munch (Richard Belzer) even transitioned from "Homicide" to the "Special Victims Unit" spinoff series when it launched in 1999, which was the former's last year on the air.
Callie Thorne was a late addition to the "Homicide" cast, joining in Season 6 as Detective Laura Ballard, a transfer into the Baltimore Police Department's homicide division from Seattle. Ballard is frequently paired up with Detective Peter Gerety (Stuart Gharty) and begins dating Detective Paul Falsone (Jon Seda) in Season 7. "Homicide: The Movie," which essentially served as the series finale, aired on NBC in 2000.
She played Elena McNulty on The Wire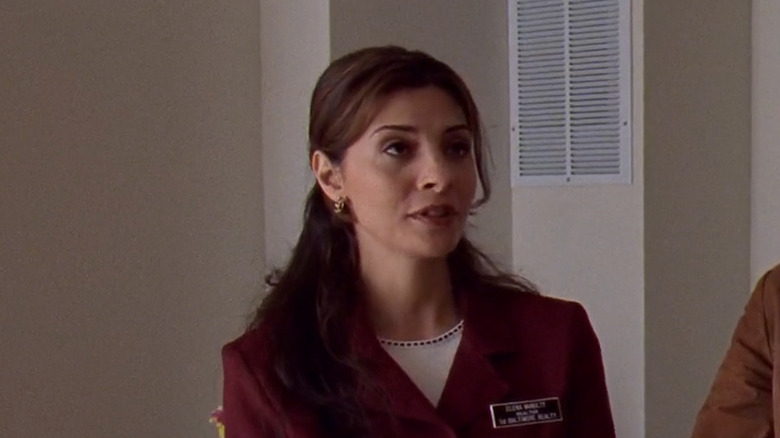 HBO
Callie Thorne's role on "NCIS: New Orleans" isn't her first time playing the ex of a series' lead character in sporadic appearances throughout its run and her role in "Homicide: Life on the Street" wasn't her last time dealing with law enforcement in the city of Baltimore, Maryland — HBO's "The Wire" managed to tick both of those particular boxes. Thorne appeared in 12 of the series' 60 episodes over its five-season run as Elena McNulty, the ex-wife of Detective Jimmy McNulty (Dominic West).
Jimmy's penchant for circumventing the rules and problematic personal life kind of hamstrings his abilities as an investigator, though that dynamic is a decidedly two-way street. He joined the Baltimore Police Department when Elena became pregnant and the two eventually married, but his alcoholism, infidelity, and other issues caused enough problems in their marriage for them to split. After their divorce, Jimmy actually had his sons follow a suspect to get a license plat number, an act that enrages Elena and for which she files an emergency order prohibiting contact with his boys. He eventually tries to reconcile but Elena confirms their relationship is kaput, though she expresses regret when he eventually gets his act together.
Callie Thorne played the wife of Tommy Gavin's dead comrade on Rescue Me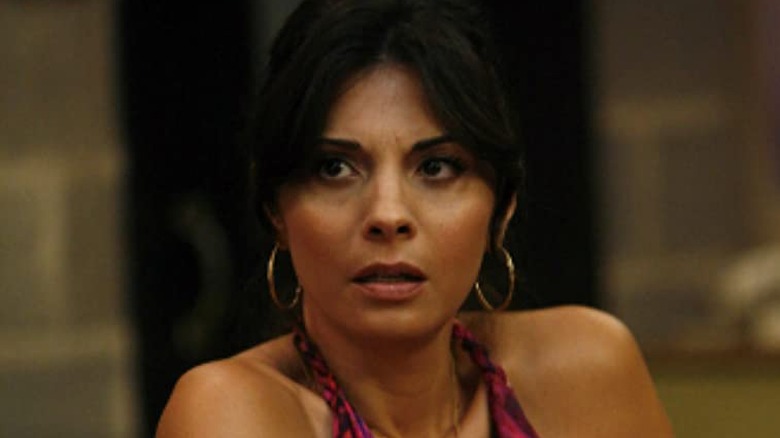 FX
In what could be her most notable role, Callie Thorne portrayed Sheila Keefe on the FX original firefighting dramedy "Rescue Me" for the entirety of its seven-season run on the network. Sheila is the wife of deceased firefighter Jimmy Keefe (James McCaffrey), the cousin and best friend of series protagonist Tommy Gavin (Denis Leary). Jimmy is among the 60 members of the New York City Fire Department who Tommy knew that died while at the World Trade Center while trying to save people during the September 11 terror attack and one whose ghost haunts Tommy. The series tells the tale of Tommy's domestic struggles as he tries to deal with his work as a firefighter, his PTSD from the World Trade Center attacks, his strained marriage to wife Janet (Andrea Roth), and his alcoholism. 
Sheila is a constant source of conflict and romantic tension, one that wreaks further havoc on Tommy's home life and further complicates his work life. After all, there's a code that dictates that no one messes around with the widow of a fallen fireman. But Tommy is the kind of guy who thinks the rules don't really apply to him and he and Sheila's complicated relationship helps drive the show's plot.
She played the series lead on Necessary Roughness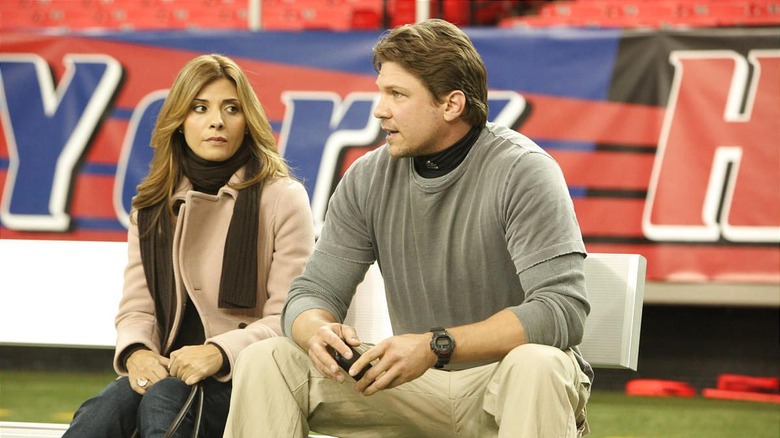 USA
In the mid-2000s, the USA Network hit its stride with original programming. Shows like "The Dead Zone," starring Anthony Michael Hall as a man who develops psychic abilities after being in a coma;  "Monk," starring Tony Shaloub as an OCD-afflicted private detective; and "Burn Notice," starring Jeffrey Donovan as a former CIA operative who's been betrayed, were all part of a wave of popular series for the network. Debuting in 2011, "Necessary Roughness" was among the less successful ventures for the cable channel. It featured Callie Thorne as Dr. Danielle "Dani" Santino, a divorced therapist who sees patients in her home office. Her life changes one day when she takes on a superstar athlete, Terrence "T.K." King (Mehcad Brooks) as a patient. 
T.K. is having difficulties in his private life, which in turn causes issues with his work on the football field, so his team, the New Jersey Bobcats, hires Dani to help get him sorted out. Dani must deal with having such a demanding client, trying to parent her son and daughter, and the romantic attention she gets from multiple members of the Bobcats organization, and that was before John Stamos joined the cast in Season 3. "Necessary Roughness" aired for three seasons on USA before being canceled on 2013.
She has faced off against the Special Victims Unit on Law & Order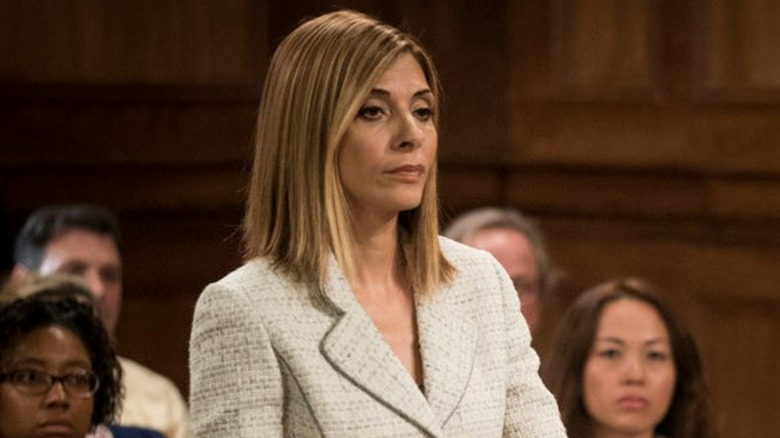 NBC
Unlike actor Richard Belzer and his "Homicide: Life on the Street" character John Munch, Callie Thorne's Det. Laura Ballard did not make the move to "Law & Order: SVU." The actress took up a new part instead, that of defense attorney Nikki Staines, putting her odds with the titular Special Victims Unit. After all, it's her job to defend her clients and potentially get them acquitted, whereas DA investigator Munch, Captain Olivia Benson (Mariska Hargitay), Sergeant Odafin "Fin" Tutuola (Ice-T), and Detective Amanda Rollins (Kelli Giddish) do their best to make sure every suspect is prosecuted and imprisoned for their alleged crimes.
That all changed when she herself became a victim of sexual assault herself in the 20th season of "SVU." Raped by lawyer Rob Miller (Titus Welliver), Staines turned to the Special Victims Unit for help in Episode 18. Miller was eventually convicted of murder in the Season 20 finale; Staines had quit her job as an attorney out of the guilt she felt for having previously defended those accused of sexual assault when she became a victim herself.
If you or anyone you know has been a victim of sexual assault, help is available. Visit the Rape, Abuse & Incest National Network website or contact RAINN's National Helpline at 1-800-656-HOPE (4673).