Who Is The Star In The Archer Roose 'Wine In A Can' Commercial?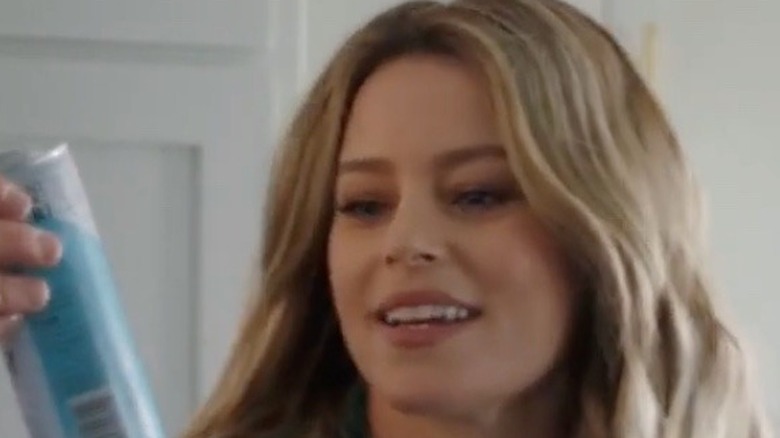 Archer Roose
It's summer, which means it's time to pop open a cold one. A cold can of wine, that is — a concept that beverage crafter Archer Roose is offering for the first time this summer with their line of canned luxury wine. The vintner is now offering five different types of canned wine in three different price ranges, with a half-pack going for as low as $49 per type.
They've picked a particularly amusing spokesperson to launch the product range. Their first commercial's concept is also rather droll — formed around the idea that the spokesperson in question has arrived at the home of Archer Roose CEO Marian Leitner's home and now refuses to leave, due to how enchanted she is with Archer Roose's bubbly. The individual is depicted as making a terrible mess in Leitner's home, sleeping in her guest bedroom until she suddenly has a lightning bolt idea — she can be the brand's spokeswoman! Leitner turns her down. "A celebrity beverage endorser? That's so cliché," she remarks. But the would-be spokesperson manages to end up with half of the company in her pocket — and clogs Leitner's toilet on the way out the door.
Since this spokesperson is largely known for her comedic roles (with a few notable exceptions), it's not surprising that the ad allows this side of her skill set to shine. Who's Archer Roose's "Uninvited Guest?" Keep reading to find out.
Elizabeth Banks goes from Hunger Games to drinking games in this ad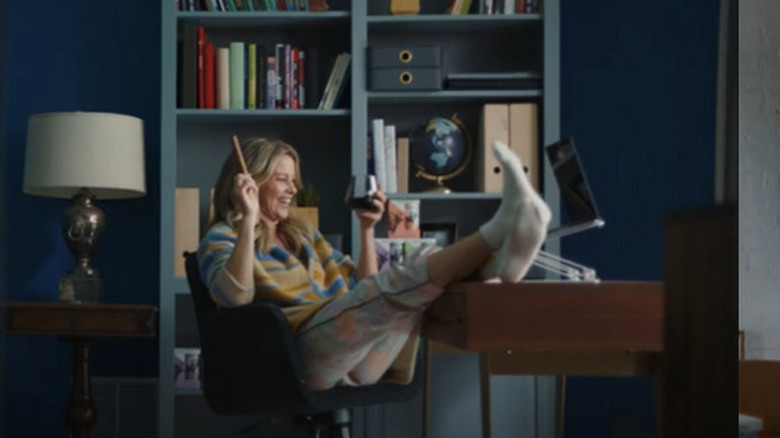 Archer Roose
Yep, that's Effie Trinket herself, Elizabeth Banks, starring in the commercial. And yes, the joke in the ad is real — Banks actually does co-own the brand (via a press release printed by the Associated Press) and serves as its chief creative officer.
Aside from her role in the "Hunger Games" film series, Banks appeared in all three "Pitch Perfect" films (she directed the series' second film, setting a record for highest gross by a first-time director, according to the Los Angeles Times), acted as Betty Brant in Sam Raimi's "Spider-Man" trilogy, had roles in the horror movies "Slither" and "Brightburn," the comedies "Zack and Miri Make a Porno," "Wet Hot American Summer" and its direct-to-Netflix sequels, and "The 40-Year-Old Virgin," and had a recurring part as Dr. Kim Briggs on the NBC sitcom "Scrubs." Banks also directed, produced, wrote, and appeared in the 2019 "Charlie's Angels" film reboot.
From the queen of the box office to wine connoisseur, Banks has definitely done it all.