Stargirl Season 2 Trailer Teases The Arrival Of A Major DC Character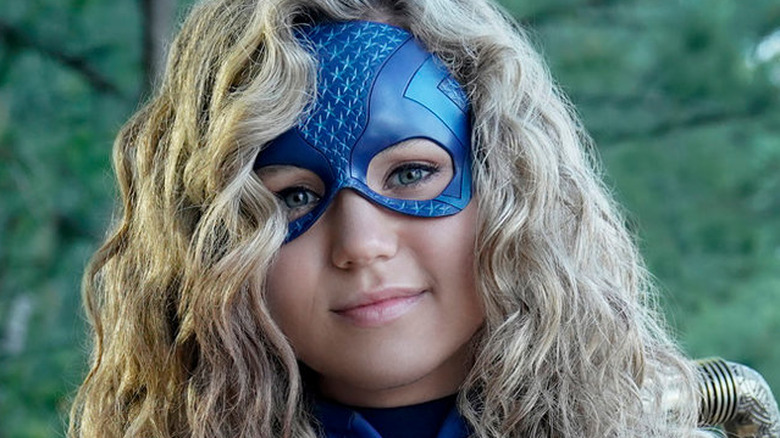 The CW
When it comes to a superhero TV show like The CW's "Stargirl," one of the best ways to keep things fresh is by adding new characters to the mix between seasons. Oftentimes that means adding a new villain, but it can also mean adding new allies, too. As with most relationships, superhero alliances are usually more complicated than they might seem. And since the superheroes on "Stargirl" are mostly high school students, conflict is pretty much inevitable, even when they're supposed to be working together.
To quickly recap "Stargirl's" very action-packed first season, our hero Courtney Whitmore discovered the Staff of Power and used it to become Stargirl. She then formed the Justice Society of America, a group of teen superheroes tasked with defending their hometown of Blue Valley, California. They spent most of Season 1 battling the Injustice Society of America, a group of supervillains who were trying to use satellites to control the minds of the entire populations of six U.S. states.  The JSA was victorious. But with "Stargirl" Season 2 premiering on August 10 and "Stargirl" Season 3 already ordered, Courtney's future will involve lots of new faces. 
It already looks like Stargirl's father, Starman, will be appearing in Season 2. But in the newly released "Stargirl" Season 2 trailer, she meets another potential ally with big implications for the story going forward.
Stargirl will be teaming up with another child of a legendary superhero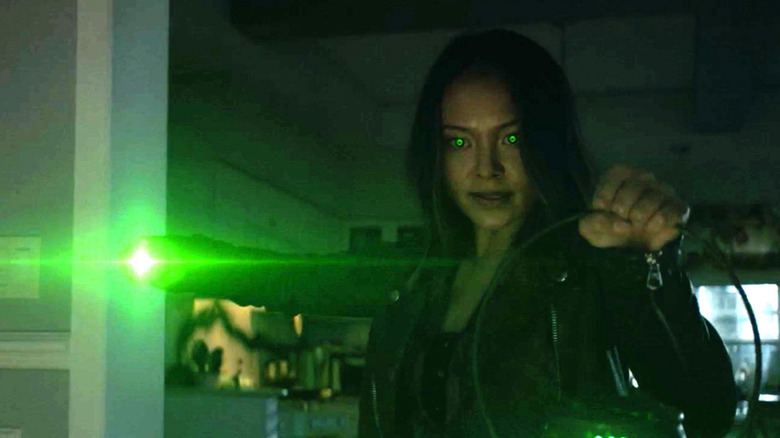 The CW
As reported by Entertainment Weekly, Stargirl's newest frenemy is Jennifer Lynn-Haden, aka Jade. She's best known for being the daughter of the first Green Lantern, Alan Scott. Jade made her first DC Comics appearance back in 1983. Like her father, she's capable of wielding a Green Lantern ring, the powerful energy-producing rings powered by the Starheart. As the daughter of the Green Lantern, Jade is considered a metahuman, and she has a greenish complexion. She also has a twin brother, Todd James Rice, who's better known as Obsidian. But this backstory is just one possible version of Jade, who, like many superheroes, has been retconned and reimagined many times over the years. In the trailer for "Stargirl" season 2, Jade briefly introduces herself to Stargirl before the two fight. Given their comic book history it's unlikely they'll be adversaries for very long, but Jade's exact role in Season 2 is unclear. 
Back in October 2020, Stargirl.TV reported that Jade is being played by Ysa Penarejo. Before "Stargirl," she was best known for starring in the Netflix series "Project MC²," which was about teenaged spies. This will be the 21-year-old's DC Comics debut.