We Finally Know Stargirl Season 2's Release Date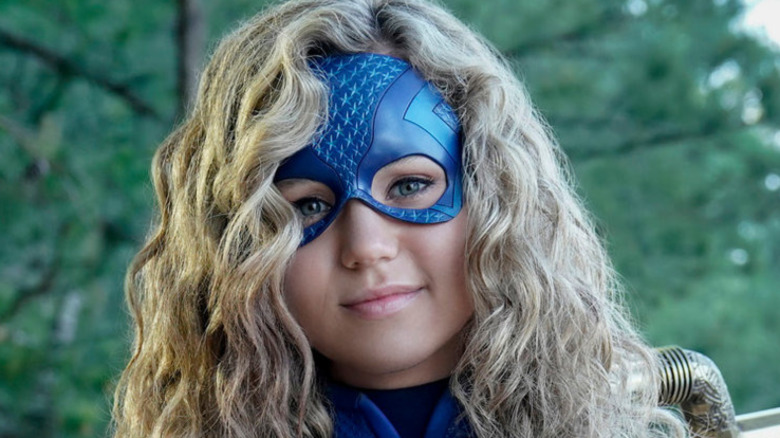 Jace Downs/CW
It has been almost a year since we met the latest iteration of Stargirl aka Courtney Whitmore (Brec Bassinger), the Cosmic Staff wielding teen on a mission to usher in a new generation of superheroes. The first season of the former DC Universe series (we'll touch on that in a moment) aired over the summer of 2020 and thrilled fans of the character with its winning cast and high-stakes storytelling. After what has felt like perhaps too long of a wait for viewers eager for more, we now know when we can expect to see Courtney back in action.
On April 30, the official "Stargirl" Instagram account dropped a short and slick video announcing the premiere of the show's second season: August 10, 2021. That's a bit later than the premiere window for Season 1, which launched on May 18, 2020. However, considering Season 2 has had to contend with filming during the COVID-19 pandemic, it's a welcome announcement, all things considered.
So, what can fans expect to see in the upcoming second season of the dazzling series? There are a few changes planned for Season 2, including the rise of new villains on the show.
What to expect from Stargirl Season 2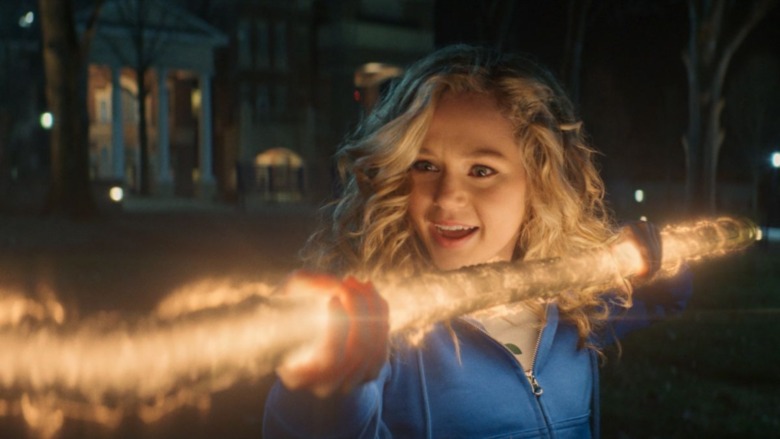 CW/DC Universe
One of the most important changes to "Stargirl" Season 2 is a back-of-house matter. The first season of the series had its episodes premiere on the proprietary streaming service DC Universe, before airing on The CW the following day. For Season 2, however, the show will be a full-on CW original series, airing only on the network and streaming on its related platforms (via TV Line). This is in line with changes to DC Universe, which underwent a rebrand in early 2021.
As for what to expect from Season 2, according to series creator Geoff Johns, get ready to go deeper with the show's villains. During an interview with TV Line, Johns said, "We'll see a little bit more of what the surviving villains wanted, and want still, in Season 2 ..."
He also spoke about the emergence of two fresh villains: Eclipso (Nick Tarabay) and The Shade (Jonathan Cake). The executive producer called Eclipso "one of my very favorite villains in the books" and further explained, "Eclipso is a really interesting character because he embodies darkness and corruption."
Of course, that's only just part of what's coming. Johns confirmed, "And there are more character and other surprises we haven't even hinted at yet for Season 2."
We'll find out exactly what the future of "Stargirl" has in store when Season 2 premieres on August 10.