Stargirl Fans Just Got The News They've Been Waiting For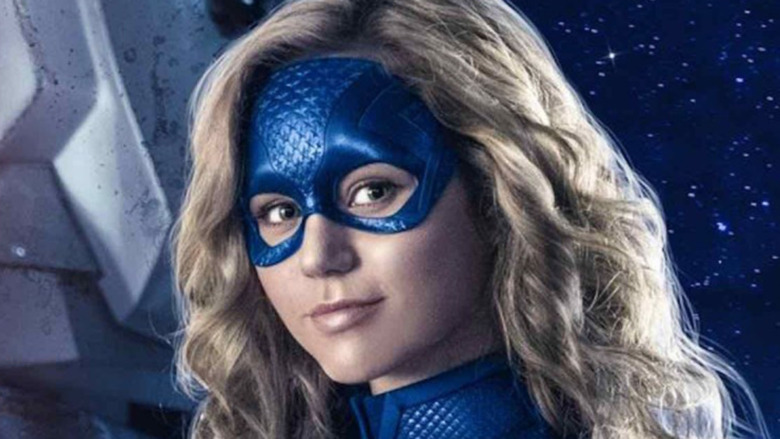 The CW
If you're a comic book fan who loves adaptations of your favorite superhero stories, either on the big or the small screen, there has probably never been a better time to be alive than the last decade or so. If you like stories about superheroes teaming up to save the universe, that was pretty much all of Marvel's third phase. If you like your superheroes in the weird antihero variety, there's the "Suicide Squad" movies. Turning over to TV, Marvel has begun to make its mark on the small screen in 2021, with both "WandaVision" and "Falcon and the Winter Soldier." 
However, Marvel still has a long way to go to match DC's venerable track record of TV adaptations, at The CW and beyond. With DC's superheroes, there's a story for practically every taste. And if you like your superhero shows to have a strong female lead playing a relatively unknown character, the CW's "Stargirl" is the show for you. 
Brec Bassinger plays the lead character, Courtney Whitmore, a high schooler who discovers a magical Cosmic Staff, a tool wielded by the original Starman that gives her super-strength and agility. But not only does Stargirl have to fight evildoers, she also has to lead the newly formed Justice Society of America. 
"Stargirl" has proven to be one of the most popular new shows from either DC or Marvel. After it premiered on May 18, 2020, fans didn't have to wait long to find out if there would be a follow-up, as The CW renewed it less than two months later (per TV Line.) Now, as Season 2's premiere is still months away, The CW has already made up its mind about Season 3.
Get ready for a lot more Stargirl in your future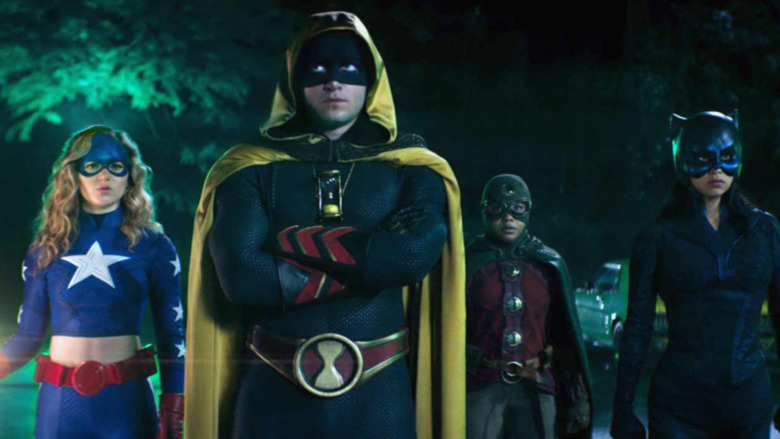 The CW
On May 3, 2021, "TV Line" reported that The CW has officially renewed "Stargirl" for Season 3, the same day it renewed another female-centric action series, "Kung Fu." 
The CW CEO Mark Pedowitz explained, "We are beyond proud to continue to share the stories of Nicky Shen and Courtney Whitmore, two strong, powerful young women at the center of this new generation of hit shows for The CW. While each boasts remarkable talent on both sides of the camera, Kung Fu and DC's Stargirl have not only treated fans to some visually stunning action and high-flying heroics, but they also both strike very powerful emotional chords as they delve into the family dynamics and personal relationships at their core, and we are so excited to see what happens next."
It's too early to say what Season 3 might look like, but Season 2 — which will premiere on August 10 — should be even more action-packed than the first. In Season 1, Stargirl and the newly formed Justice Society of America found themselves tangling with the Injustice Society of America. The JSA mostly took care of the ISA. But when Season 1 ended, a new threat emerged: the supervillain Eclipso. The show also teased the return of Starman himself. 
In any case, with The CW deciding to renew the show before Season 2 even airs, the future of "Stargirl" looks bright.