How Kirsten Vangsness Really Feels About Her Criminal Minds Character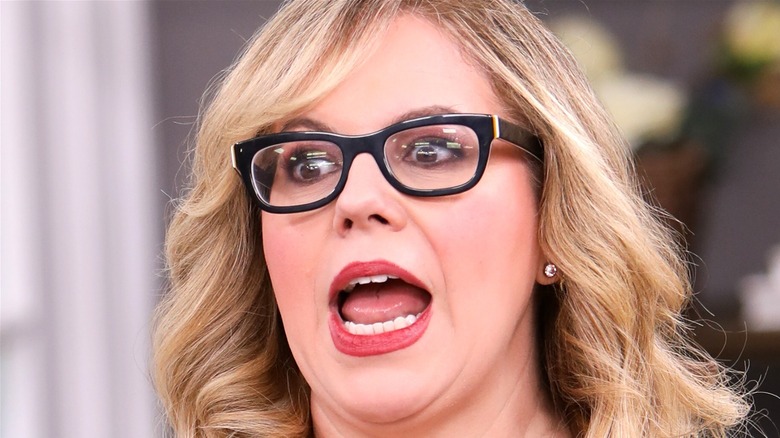 Paul Archuleta/Getty Images
For 15 seasons, Kirsten Vangsness played the lovable and eccentric geek Penelope "Baby Girl" Garcia on the CBS' procedural "Criminal Minds." The character quickly became a fan favorite due to her kooky attire, mastery of all things tech, and sisterly relationships with fellow members of the FBI's Behavioral Analysis Unit. In a series known for its dark and unsettling storylines, Garcia's near-constant sunny disposition was a welcome relief.
Garcia's larger than life personality often stole the spotlight whenever she appeared on screen. Ironically, though, it turns out that the beloved character is quite different from the real Vangsness herself. 
In a 2020 interview with Long Island Weekly, the actor described her younger self as being painfully shy — so shy, in fact, that she did not speak at all during eight grade. In high school, she fell in love with acting largely because the first two assignments in her drama class focused on pantomime, a silent art. Despite the vast differences in personality between actor and character, Vangsness came to develop strong feelings for Garcia.
Kirsten Vangsness became Garcia's guardian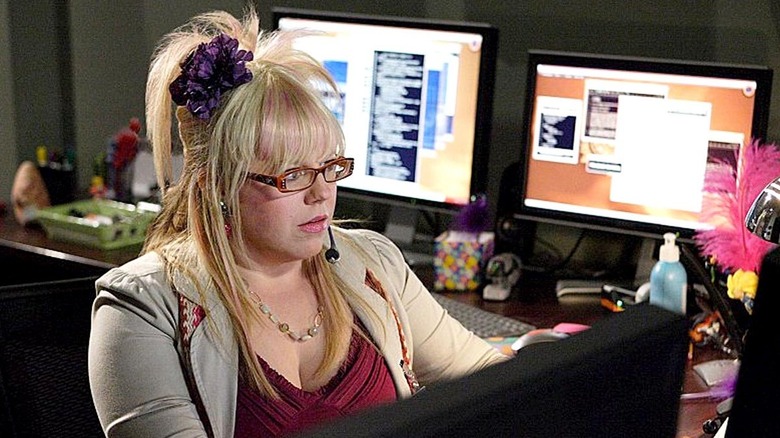 CBS
In the same LIW interview, Vangsness described how Garcia came to be. When called in to audition for the role, Vangsness was told to bring her own clothes. Given the character works for the FBI, the expected clothing hued closer to business attire. Vangsness, however, admitted that she dressed like "a seven year old pirate from space," which led the creative team to combine both Vangsness' personal style with a more professional look.
Further aspects of Vangsness seeped into the character over time. As many "Criminal Minds" viewers know, Garcia's workstation looks like it was designed by, well, a seven year old pirate from space. There are endless toys, from dinosaurs to koosh balls, a plethora of wacky pens, mugs, and other brightly colored doodads. What many may not know, though, is that this very odd collection was largely supplied by viewers who sent Vangsness the items featured onscreen, to express their love of Garcia.
The more the distinctions between Vangsness and Garcia blurred, the more protective of the character Vangsness became. She told LIW that she became a fervent guardian of Garcia largely because she helped create the character and her eccentricities. "I made her up and I knew what I wanted her to be," the actor said. "I care a lot about her and how I portray her." Vangsness went on to say that Garcia is not only important to her, but that she believes the character is also important to many women. She also told the outlet that she loves the character and felt honored to portray her.