The Best Criminal Minds Scene, According To Fans On Reddit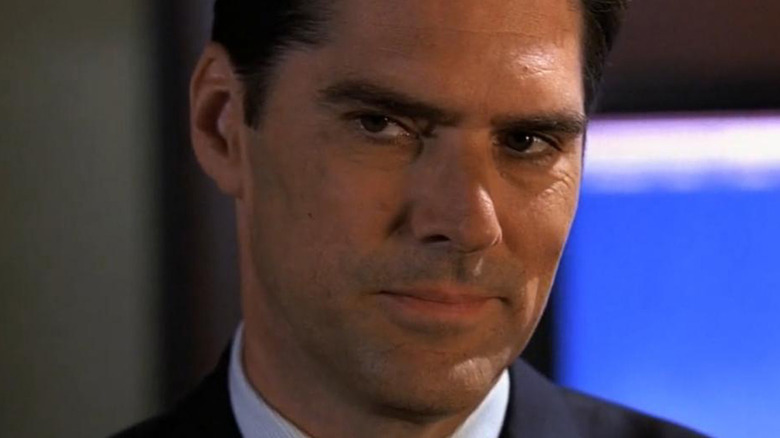 CBS
CBS cop drama "Criminal Minds" aired for more than 300 episodes following its premiere in 2005. Just about 15 years after its first episode aired, the series was canceled due to a confluence of factors that ultimately added up to a lack of network interest in continuing the series. That said, "Criminal Minds" may not be over for good. A revival of the series, amounting to a new, albeit shorter than usual, 16th season is currently in the works for the Paramount+ streaming service.
Quite possibly inevitably, given the series' formidable length, seasoned fans of "Criminal Minds" sometimes have formed strong opinions about various elements from throughout its hundreds of episodes-long run. In Season 12, for example, fan-favorite character Dr. Spencer Reid (Matthew Gray Gubler) ended up stuck behind bars while series regulars Shemar Moore and Thomas Gibson departed the show for good. As a result, Season 12 is arguably the most divisive in the series' history and features what many fans have described as the worst rogues' gallery of criminals (called "unsubs" in "Criminal Minds" parlance) compared to both prior and subsequent seasons.
While Season 12 represents change at best or a series low point at worst, a recent Reddit discussion revealed some moments that, by contrast, members of the series' fanbase consider their favorites. According to the thread, the best scene in "Criminal Minds" just might be a comedic moment from its fourth season.
Fine furry friends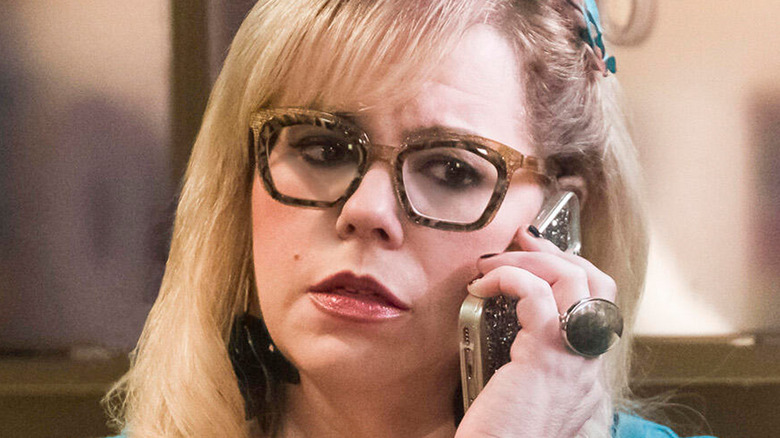 CBS
The top two most-upvoted comments in the Reddit thread asking for users to share their favorite moments in series history include not one but lists of various scenes across multiple "Criminal Minds" seasons. The third-most upvoted comment, however, reveals the closest thing to a consensus among the various responses, garnering a reply from the original poster that the scene is also among their favorites.
In their comment, user Nik-ki explained that, while the series includes "so many amazing scenes," the one that came most immediately to mind was an exchange in Season 4, during which Penelope Garcia (Kirsten Vangsness) is tasked with providing the main investigation team with information about the city of Sherwood, Nevada over the phone. After she gives the team a quick rundown of Sherwood, Reid thanks her, and she, in turn, signs off, "You, my fine furry friends, are welcome." In response, unit chief Hotch (Thomas Gibson) responds in a quiet deadpan, "Remind me to have her drug tested."
While this is merely an isolated character joke rather than a scene bearing plot importance, the high esteem in which it's held by both Reddit user Nik-ki and the thread's creator speaks to the types of scenes revered by the "Criminal Minds" fanbase, at least on Reddit. Both of the top two most-upvoted comments in the thread likewise include comedic moments as among their favorites.
While "Criminal Minds," then, is typically a dramatic series, it's the scenes where its characters get to showcase their distinct personalities that appear to be celebrated most, like when Garcia calls the Behavioral Analysis Unit team "furry friends" and Hotch comedically "straight-mans" her odd behavior. If "Criminal Minds" returns for a 16th season, new comedic interactions between its characters may end up being the key to fans' hearts.