Jordana Brewster Reveals What It Was Really Like Working With Paul Walker On The Fast Movies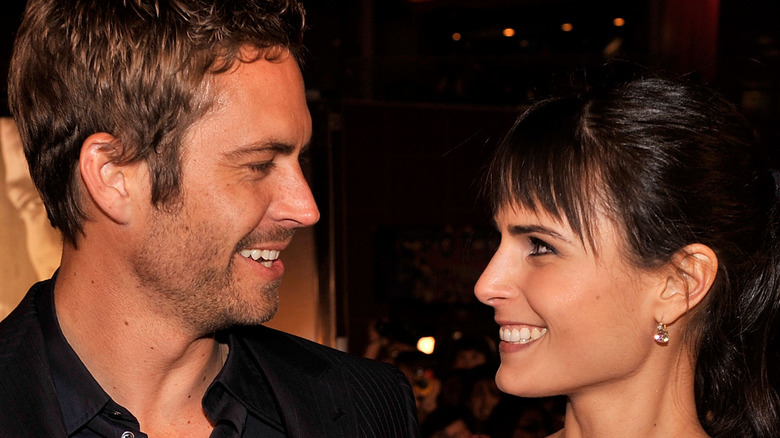 Kevin Winter/Getty Images
Jordana Brewster debuted as Mia Toretto in the original "The Fast and the Furious" in 2001. Since then, she's starred in all but three sequel films and is returning to the franchise after being absent from 2017's "The Fate of the Furious." Mia's absence from the last movie was due to her and Brian O'Conner opting for the family life instead of living in the fast lane. In reality, Walker had sadly passed away, and explaining Mia's presence in the film would have been difficult without Brian. That story is expected to play out in "Fast and Furious 9," as Mia is back in full force.
The story of Mia and Brian is a beautiful one — resulting in the birth of their two children. Brewster and Walker were just as close off the set, forming quite the friendship over the years. After Walker's death, Brewster was absolutely devastated, as was the rest of the "Fast" family and the franchise's fans. She still sings his praises and continues to show admiration for Walker on social media in the form of tweets and Instagram posts. The actress recently spoke to what her late co-star was like on set, and it's everything we assumed he would be.
Jordana Brewster says Paul Walker is irreplaceable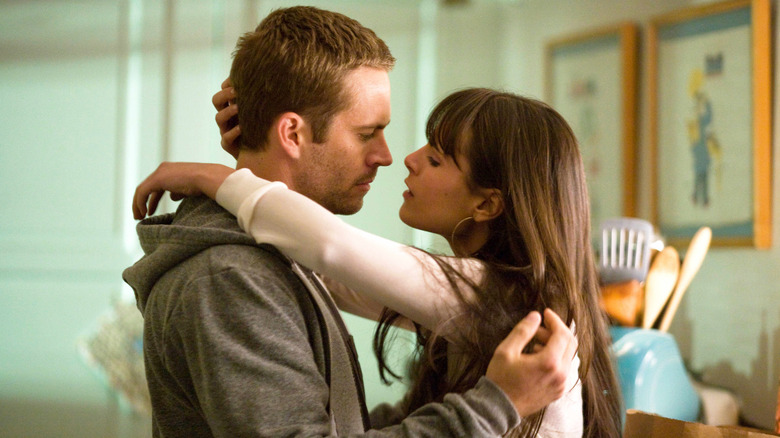 Universal Pictures
At an individual "F9" presser with Jordana Brewster, at which Looper was present, the actress revealed what her late co-star Paul Walker was really like on set. 
She explained that he had a way of making everyone feel seen and ensured that they were all comfortable. He brought a sense of calmness to Brewster, which she said she missed on set while filming "F9." She noted she missed the comfort he brought to her, saying, "He's irreplaceable." 
"F9" is the first "Fast" film Brewster has filmed without Walker, making her time on the set much more difficult than those prior.
Brewster recently commented on her time with Walker when catching up with Men's Fitness as well. "He was one of the best parts of this franchise, and I hope they'll continue to honor him, remind people of him, and be a part of his legacy, which is a beautiful thing. I miss him every day. He was such a good friend—a good soul. That's hard to come by," she told the publication. Moviegoers are ready to see all that ensues in "F9," which is sure to honor Walker as his co-star hopes.