The Mystery Character Jordana Brewster Wants To Finally See In The Fast Series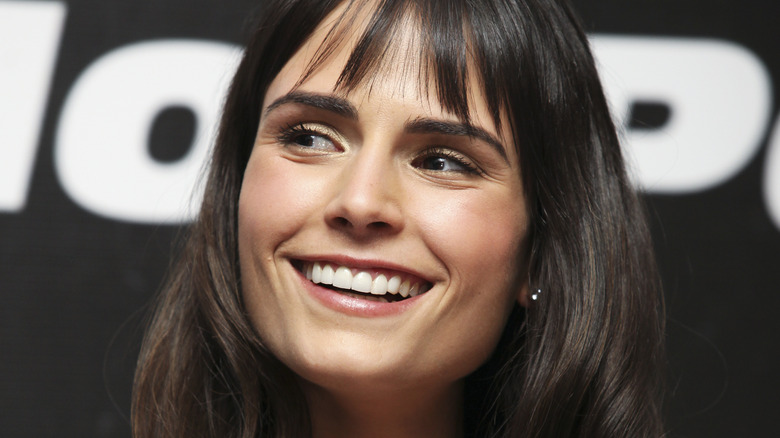 Shutterstock
It's been 20 years of "Fast and Furious" films, and over the course of those two decades, fans have met plenty of fast-driving, law-breaking, world-saving superstars. It all started with Dominic Toretto (Vin Diesel), Brian O'Conner (Paul Walker), Mia Toretto (Jordana Brewster), and Letty Ortiz (Michelle Rodriguez) in "The Fast and the Furious," which debuted in 2001. In the seven films since, characters like Tej Parker (Ludacris), Roman Pearce (Tyrese Gibson), Han Lue (Sung Kang), and Gisele Yashar (Gal Gadot) joined the family, as did other longtime friends of the Toretto family who helped Dom with anything and everything he needed.
"F9" is set to introduce a brand-new character to the franchise — and he just so happens to be the brother of Dom and Mia. Jakob Toretto (John Cena) and his siblings are estranged, and the reason behind their reuniting remains to be seen, but it appears that Jakob is working with "The Fate of the Furious" villain Cipher (Charlize Theron) in "F9." 
"Fast" audiences haven't been privy to much of the Toretto family's background, other than the story of Dom and Mia's father's tragic death in a street-racing accident. However, we'll finally learn more about the family in "F9," and star Jordana Brewster has an idea of another Toretto family member who she'd like to see in a future "Fast" film.
Jordana Brewster wants to see an unmentioned Toretto family member in the Fast franchise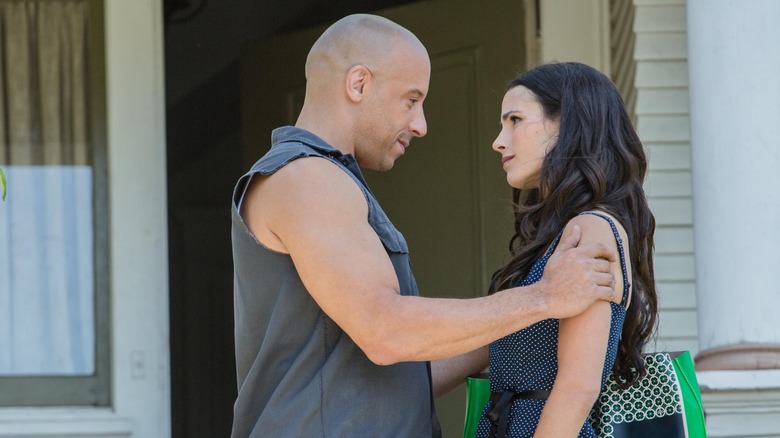 Universal Pictures
In a recent "F9" press event at which Looper was present, Jordana Brewster gave an excellent recommendation to a mystery character she'd like to see in a future "Fast" project. The actress admitted she wants to know the identity of the Toretto family matriarch, a woman who hasn't so much as been mentioned in the eight main "Fast" franchise films. Mia and Dom's father Jack raised them, but it's unknown who their mother is. Jakob is also Jack's son, but it's also a mystery as to whether or not he, Dom, and Mia all share the same mother.
Brewster's curiosity surrounding the Toretto family matriarch is something that many fans of the films likely share. There will be two official "Fast" movies left in the franchise, and Vin Diesel has hinted that the 10th installment will be split into two films, per comments he made to Entertainment Weekly. Two movies would give plenty of time for this mystery woman to make an appearance, with a possibility of her being hinted at in "F9." 
But no matter if Dom and Mia's mother shows up, we definitely can expect some wild family drama in the upcoming films. Until then, look forward to seeing "F9" in theaters on June 25.