The Mind-Blowing Stunts Ludacris Wants To See In The Fast Franchise's Future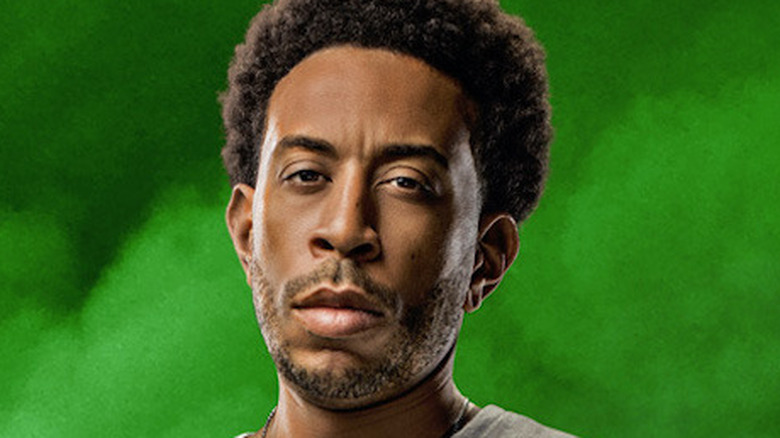 Universal Pictures
The "Fast and Furious" franchise of films is known for pushing the envelope when it comes to stunts. The car chases and impressive action sequences seem to get more intense with each passing movie, and we expect "F9" to follow suit. Some of the most memorable stunts from past "Fast" movies include the vault chase and train heist in "Fast Five," the tank chase in "Furious 7," and the submarine stunt in "The Fate of the Furious."
Across eight films, it seems like we've seen it all, but "F9" promises to deliver based on everything we've seen in the trailers. Many fans have wondered over the years what the minds behind the "Fast" franchise could do to top themselves, and those moviegoers are rarely left disappointed when seeing the newest project. The cast has always been excited about their movie's incredible stunts, and they also have ideas for what they could do in the future. Chris "Ludacris" Bridges himself has a few ideas for stunts of future "Fast" projects, as well as two locations he hopes the movies will travel to.
Ludacris has outlandish ideas for future stunts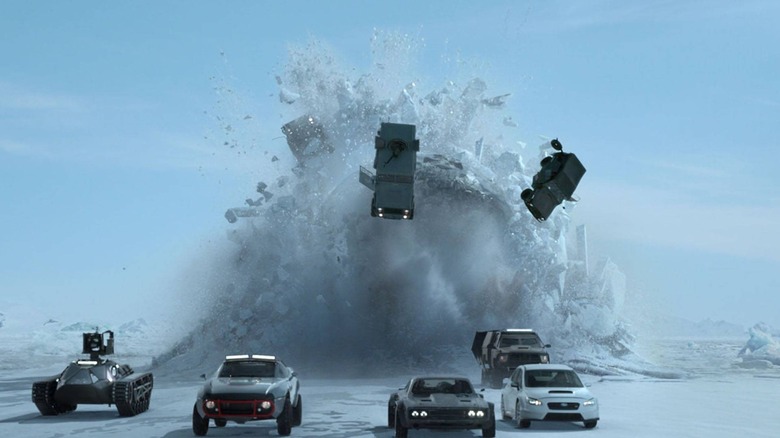 Universal Pictures
In an individual "F9" presser with Ludacris that Looper attended, the rapper-slash-actor noted some stunts he'd like to see in the 10th film in the series. For starters, he'd love to see some sort of underwater fight sequence. We wouldn't put that past director Justin Lin — who's slated to direct "Fast and Furious 10" and "Fast and Furious 11," which will close out the franchise (via Deadline) — especially considering what he's been able to do with other movies in the franchise. 
Ludacris also commented that he would like to see some sort of stunt that involves a bungee jumping fight. We can only imagine the hijinks that could ensure if Roman (Tyrese Gibson) and Tej (Ludacris) were in the midst of a brawl while also in the midst of bungee-jumping — and we know the dialog wouldn't disappoint.
As far as the locations Ludacris would like to see future "Fast" projects film at, he said he'd love to go to Africa or Australia. Former international filming locations for past "Fast" movies include Iceland, Scotland, London, Spain, Brazil, and Puerto Rico. For now, there's no insight on where "Fast and Furious 10" — suspected to be split into two films — is going to shoot.
In the meantime, mark your calendars for "F9" to hit theaters on June 25.