Is Antonia Thomas Actually Leaving The Good Doctor?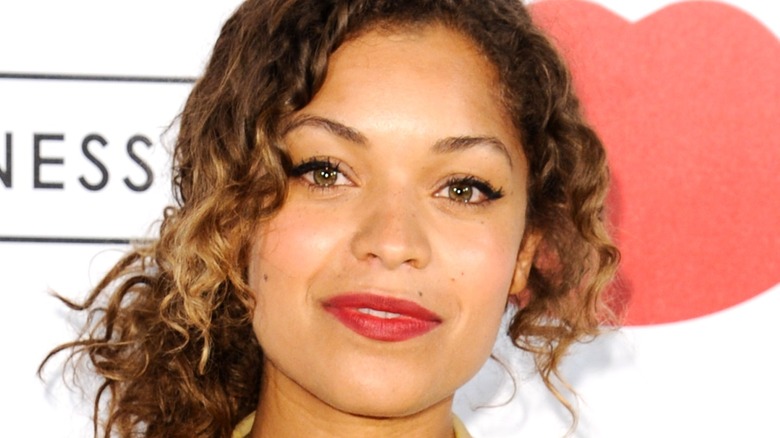 Shutterstock
Contains spoilers for "The Good Doctor"
Fans of "The Good Doctor" were in shock when Deadline reported on June 7, 2021 that Antonia Thomas — who has starred as Dr. Claire Browne on the ABC medical drama since it premiered in 2017 — has left the series and won't be back for Season 5. Her last episode was the Season 4 finale, which aired the same day Deadline's report was published. Thomas' exit wasn't announced beforehand, but it's true: She really is leaving the show.
In Season 4 finale, Dr. Claire Browne, a surgical resident, performs her first complex surgery as the lead doctor for the first time. Then, she's offered a full-time job at the clinic in Guatemala where she'd been helping out. She decides to take it, which means she won't be returning to San Jose St. Bonaventure Hospital and continuing to work with her friend Dr. Shaun Murphy (Freddie Highmore).
"The Good Doctor" was Thomas' first American TV series — she previously starred in the hit shows "Misfits" and "Lovesick" in her native Britain — and she became one of the show's breakout, fan-favorite characters (and the most prominent female character). Dr. Browne develops a special friendship with Dr. Murphy, who has autism, and becomes one of his primary allies and confidantes at the hospital.
But Thomas' time on the show has indeed come to an end, and in an interview after the "Good Doctor" Season 4 finale, she gave some insight as to why she made the decision to leave.
Antonia Thomas wants to try new things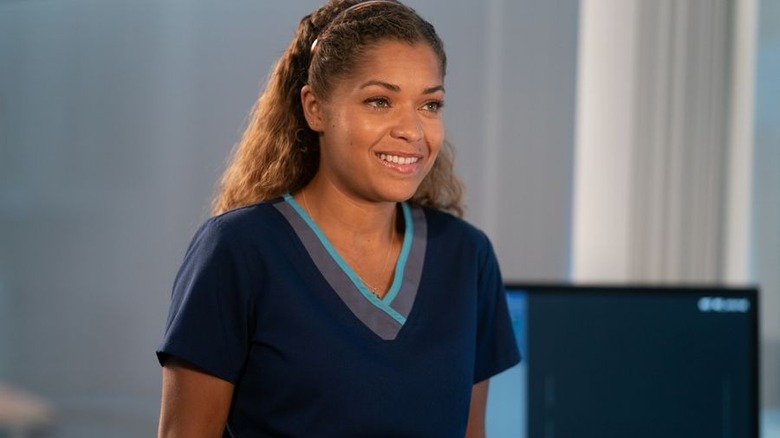 David Bukach/ABC
In an interview with Deadline that followed the outlet's report of her exit, Antonia Thomas said leaving "The Good Doctor" was a "bittersweet thing" because her four years on the show were "absolutely incredible."
"I feel so lucky and basically indebted to [series developer] David Shore and the writers for having the experience to play Claire, who has just been a wonderful, wonderful character to explore, so layered and complicated and flawed — the kind of character that I think an actress dreams to be able to play," she said.
Thomas continued, sharing that she felt she had done everything she could do on the show, and it was time to pursue other creative opportunities. "For me, as an actress, having versatility and creativity has been something that's been really, really important," she said. "I've come from the British system where you play a role, you film it for a couple of months because seasons are only six episodes long, and then you can do something else, and I think after dedicating four years to Claire and her journey and really, really exploring the character, I am just now ready to try something new, ultimately." (British series tend to run for fewer than 10 episodes a season, and "The Good Doctor" does 18 to 20.)
Thomas already started branching out during her time on "The Good Doctor," writing and starring in a short film called "Freedoms Name Is Mighty Sweet" alongside fellow "Good Doctor" alum Chuku Modu and acting in director Steve McQueen's acclaimed anthology film series "Small Axe."
She could still return to The Good Doctor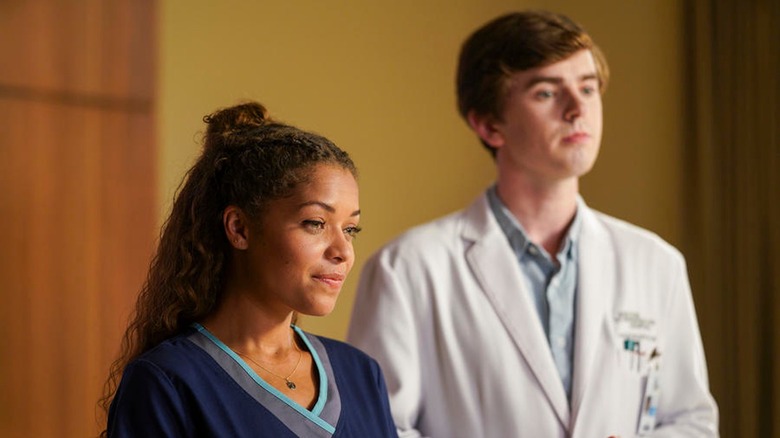 ABC
In the Deadline interview, Antonia Thomas did leave open the possibility that she could return as a guest star, which she said she would love to do. "I've had conversations with Freddie [Highmore] about coming back, and absolutely, yes," she said. "Really for me, if there was more time in the year to be able to shoot the show and to be able to go off and do some of the other things that I'm wanting to explore now, I'd do both. It has not been an easy decision for me to leave, so I absolutely would love to come back every now and then and say hi, bring Claire's skills from Guatemala and her stories. I'm very much looking forward to that."
In the meantime, two recurring players who play surgical residents, Noah Galvin (Dr. Asher Wolke) and Bria Samoné Henderson (Dr. Jordan Allen), are being promoted to series regulars for Season 5, according to Deadline. They'll fill the holes left by Thomas and Nicholas Gonzalez's Dr. Neil Melendez, who left at the beginning of Season 4, in terms of story, if not necessarily in fans' hearts.