The Connection Between Scream 3 And Halloween H20: 20 Years Later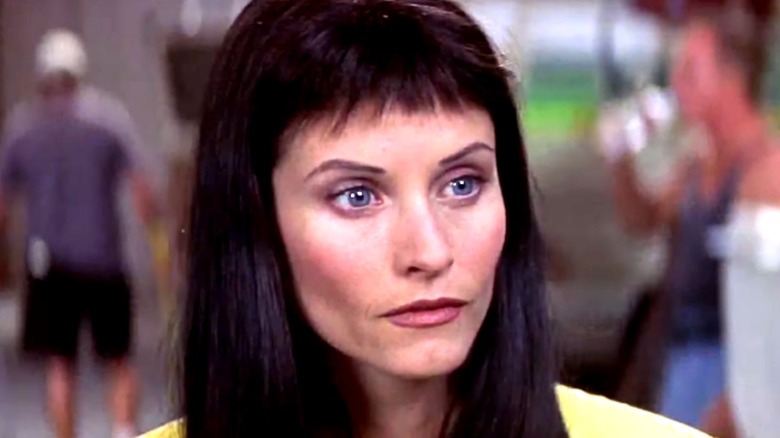 Dimension Films
For horror fans, there is no shortage of incredible films to enjoy. Whether you like your scares psychological or gory, the popularity of the genre ensures everyone looking for a fright can find an entertaining watch. The success of horror films, too, has led to some long-running franchises.
In particular, the "Halloween" franchise has been entertaining and scaring viewers for over 40 years, starting with the original "Halloween" in 1978. Audiences are now eagerly anticipating this year's upcoming "Halloween Kills," which will be the franchise's shocking twelfth installment.
For those who like their slasher films a bit more meta, a beloved franchise is "Scream." It boasts four films produced between 1996 and 2011 and an upcoming fifth film, simply titled "Scream," set to be released in 2022.
While the slasher franchises may not appear to have much in common outside of the obvious – murderous villains, beautiful women, struggling law enforcement – two films in particular, "Scream 3" and "Halloween H20: 20," actually share an unexpected connection. And it's one only the most devoted and eagle-eyed fans would know. 
The two films share a filming location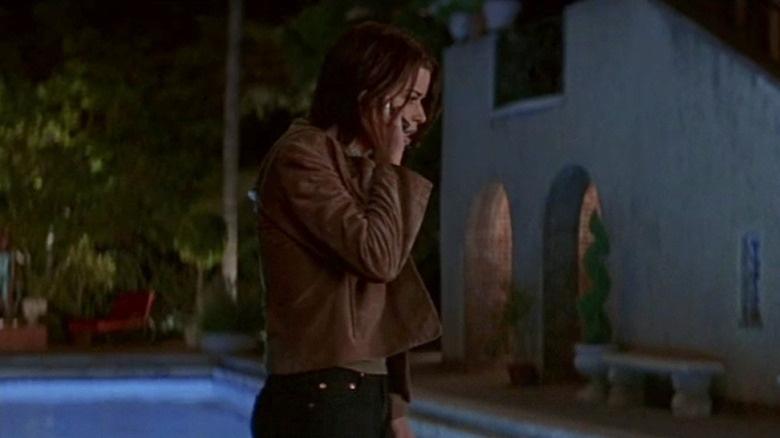 Dimension Films
"Scream 3" and "Halloween H20: 20 Years Later" both follow a woman trying to escape her past attacker – Sidney Prescott (Neve Campbell) and Laurie Strode (Jamie Lee Curtis), respectively – though they, unfortunately, find out it isn't always possible to run from your past. Additionally, Sidney and Laurie both escaped to California in hopes of some peace and happiness. However, the films share an even more tangible connection. The house used in the finale of "Scream 3" is the same set used in "Halloween H20," but in the latter film, the house is set up to look like a school. 
"House," however, might be a misnomer. The filming location is in fact The Paramour Estate, a 21,632 square foot mansion on a 4.3-acre lot (via the Sally Forster Jones Group). Located in Los Angeles' affluent Silver Lake neighborhood, the home boasts 15 bedrooms and 15 baths and nearly 360-degree views of Los Angeles. The jaw-dropping property, built in 1923, has also been used as a location for TV shows like "Monk", "Alias," "Brothers and Sisters," and "The Politician," as reported by Dirt. 
"Scream" and "Halloween" fanatics can even spend a night on the storied estate if they so wish. But while it may not cost them a run-in with a murderer, it's still a pretty steep price – $1,650 a night for a basic guest room, to be exact, according to the current listings on The Paramour Estate website. Yet for horror franchise devotees, it may be worth every penny to stay on such an iconic property.