Here's How You Can Watch Every Movie In The Scream Series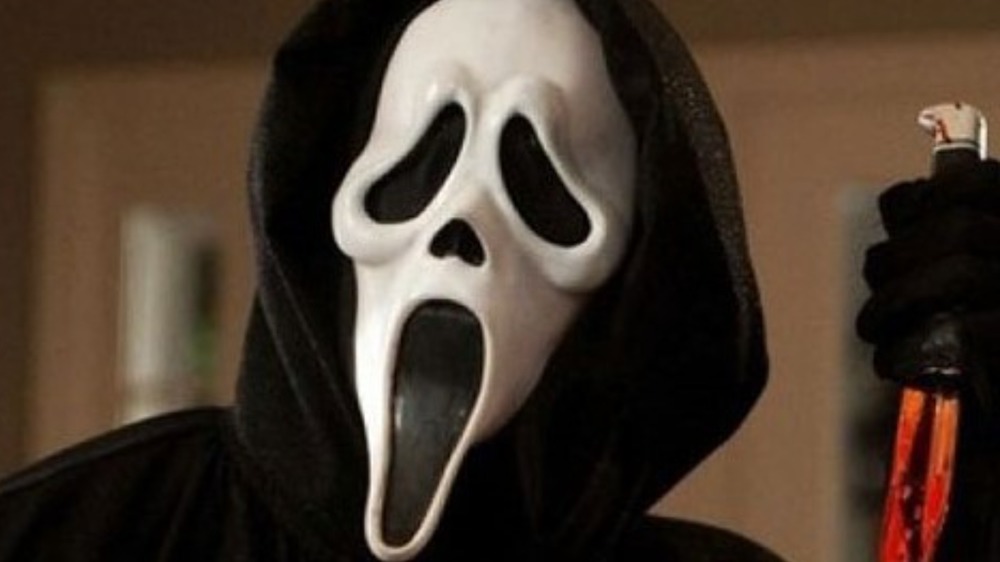 Dimension Films
We may receive a commission on purchases made from links.
From Ghostface to Courteney Cox's bangs, the Scream movies are full of scares, but the horror franchise is best known for rewriting the rules of the genre by focusing on characters who know exactly how scary movies are supposed to work. As a result, the first movie was nothing short of revolutionary in terms of upending horror conventions, and while the next three films offered diminishing returns, the franchise never lost its dark sense of humor. And with the fifth Scream movie set to hit theaters in 2022, now is the perfect time to watch the entire Scream series again in preparation for more slasher satire to come.
What new and seasoned fans alike may be surprised to discover is just how well all of the movies hold up. The first Scream remains the best, of course, and that's thanks in large part to just how game-changing the film was upon its release in 1996. At the time, no other mainstream horror movie had so blatantly satirized the conventions of the slasher genre by populating a movie with characters who knew the ins and outs of the rules governing scary movies.
Add in a cast stacked with young stars including Neve Campbell, Cox, Matthew Lillard, and Drew Barrymore (whose cameo is still legendary), and it's easy to see why Scream became a hit that continues to spawn sequels. Of course, each time Campbell's Sydney goes toe-to-toe with a new version of Ghostface the franchise becomes less of a parody and more of a traditional slasher tale with a wicked sense of humor, but that doesn't take away from just how fun all of the movies are.
Streaming the entire Scream franchise is way easier than evading Ghostface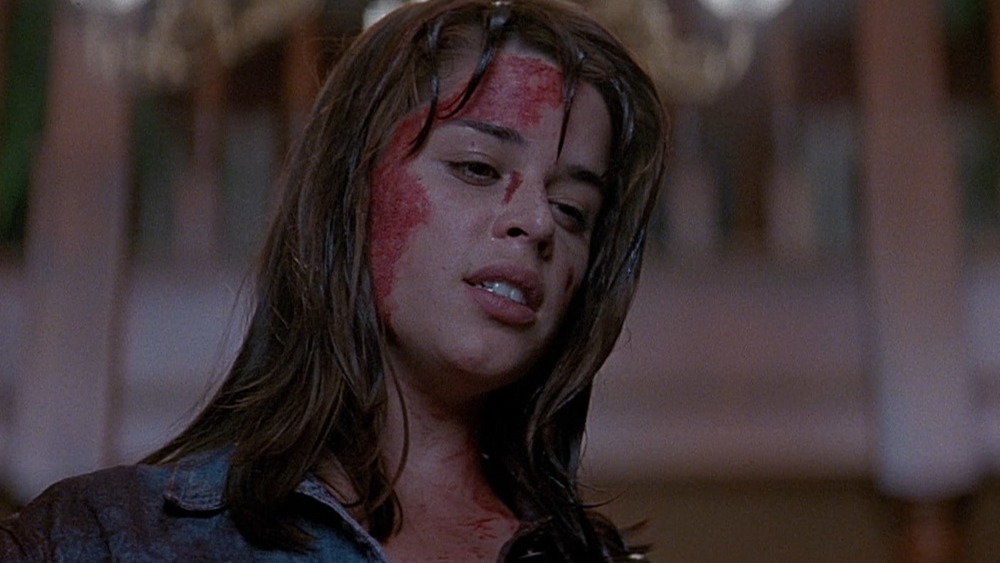 Dimension Films
Thankfully, Scream always seems to be available to stream somewhere in the ever-expanding world of streaming services. Currently, the first three films are all available on HBO Max, while Scream 4 is included with a subscription to AMC+, the cable channel's premium streaming service. But as movie fans know all too well, streaming libraries are subject to change on a monthly basis.
For now, if you already subscribe to those two services then you're all set for a marathon, but if you prefer to stick with tried and true streamers like Netflix, Hulu, and Amazon Prime Video then your best option is to rent all four films from Amazon (or the online store of your choice). As of writing, each film is available to rent starting at $2.99, which means the entire franchise won't set you back more than $12. That's not bad for four movies worth of Sydney and Gale Weathers kicking Ghostface's butt across two decades.
And while 2022 is still a long ways off, there's really never a bad time to prepare for the fifth Scream movie, which is not only getting the old gang back together, it's also introducing new directors to the franchise in the form of Ready or Not's Matt Bettinelli-Olpin and Tyler Gillett. So, whether you decide to rent the movies or stream them on HBO Max, don't sleep on marathoning Scream and its sequels before Sydney and Ghostface make their return to the big screen.