Why Some Fans Of The Office Actually Prefer Karen Over Pam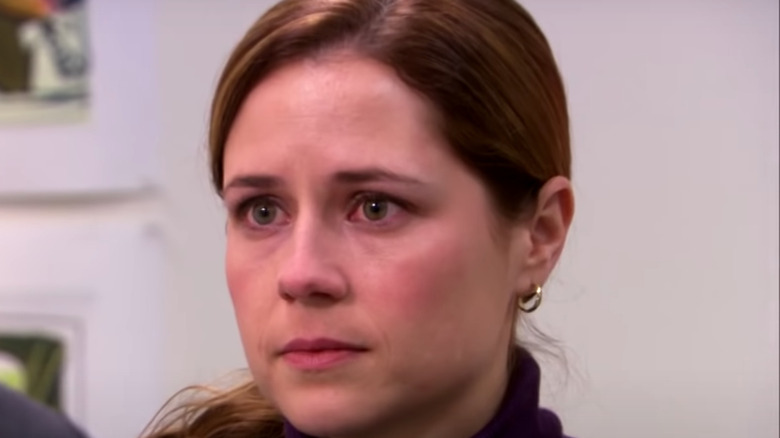 NBC
One of the elements most crucial to the huge success of "The Office" is the show's realism. That grounded nature, along with its stellar writing, makes the series truly feel like a documentary. As a result, when characters become romantically involved, it feels all the more potent. Over the course of the show, romances at Dunder-Mifflin include Angela (Angela Kinsey) and Dwight (Rainn Wilson), Ryan (B.J. Novak) and Kelly (Mindy Kaling), Michael (Steve Carell) and Jan (Melora Hardin), and Erin (Ellie Kemper) and Andy (Ed Helms), among others. It oftens feels as though everyone dates a co-worker at some point within the show's run.
At the forefront of Dunder-Mifflin's romances, however, is Jim Halpert (John Krasinski) and Pam Beesly (Jenna Fischer), whose relationship is now cemented as one of the all-time iconic sitcom romances. But, before Jim starts officially dating Pam, he's involved with his Stamford branch co-worker Karen Filippelli (Rashida Jones). Though Jim ultimately marries and starts a family with Pam, some fans think Jim should actually have chosen Karen over Pam. The reason? In their opinion, Karen seems like the better fit overall for the sarcastic salesman.
Fans think Karen is more mature and ambitious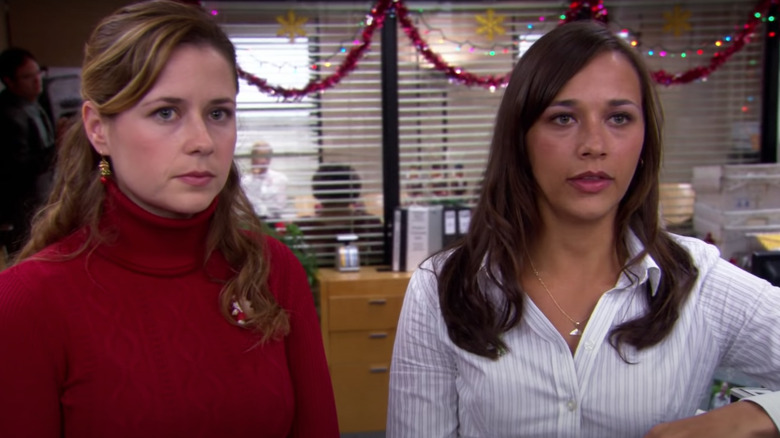 NBC
In a recent Reddit thread, user OrdinaryEngineer1527 wrote that they have watched the series several times, and come to the conclusion that "Karen was better than Pam." The user went on to argue that Karen is "more ambitious" and "more mature emotionally." Indeed, Karen aims for the corporate vice president position at Dunder-Mifflin, and ultimately becomes regional manager of the Utica branch. 
In a separate thread, Reddit user ijhopethef***youdo argued that Karen challenges Jim more than Pam does, and that her strengths complement his weaknesses. "Karen would help motivate Jim and help him make his dreams a reality," this user argued, "while both Jim and Pam were more focused on the day-to-day and would think about their dreams without working towards them. Karen would talk with Jim about any problems in their relationship whereas Jim and Pam wouldn't talk about the problems until they became unavoidable."
Pam and Jim have great chemistry, make each other laugh, and work to support each other every day. Still, some fans think Karen would have been a better fit. Karen herself appears to disagree, however: When Karen learns that Jim and Pam are engaged in Season 5, she says she is honestly happy for them. Even she thinks that she and Jim weren't meant to be.