The Witcher's Twitter Accounts Are Teasing A Mysterious Crossover Event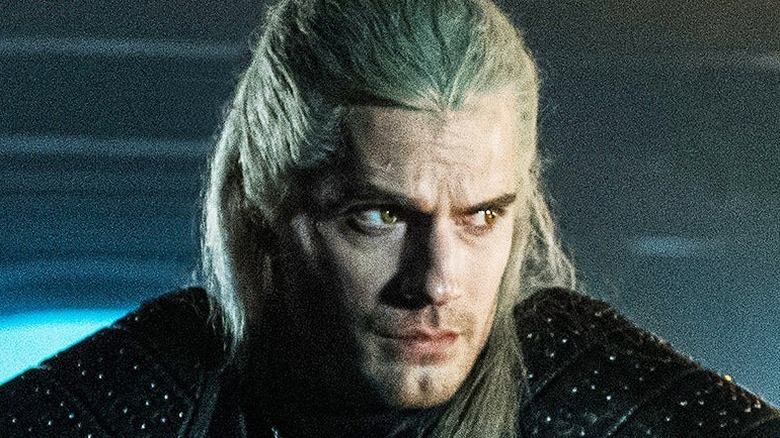 Netflix
It's been nearly two years since audiences last traveled to the mysterious continent inhabited by monsters, men, Witchers, elves and much more. The first season of Netflix's "The Witcher" left the door wide open for another round of episodes, and the streaming service wasn't going to let down the fans. After a troubled production thanks to the pandemic, it looks like work has finally finished on "The Witcher" Season 2. It'll presumably pick up shortly after the events of Season 1, with Henry Cavill's Geralt of Rivia teaming up with Ciri, played by Freya Allan, now that her magical abilities have emerged.
Plenty of photos have surfaced online throughout the production of Season 2, including a look at Henry Cavill in a new costume, which looks a little closer to the suit Geralt wears in the critically acclaimed video games from studio CD Projekt Red. Aside from set photos taken from a distance by keen photographers, fans have yet to get a look at what's in store when "The Witcher" Season 2 arrives on Netflix.
That may be about to change as a variety of different social media accounts relating to "The Witcher" TV series, the video games, and a new mobile game are all teasing some kind of announcement on the horizon.
Could there be a Witcher crossover event?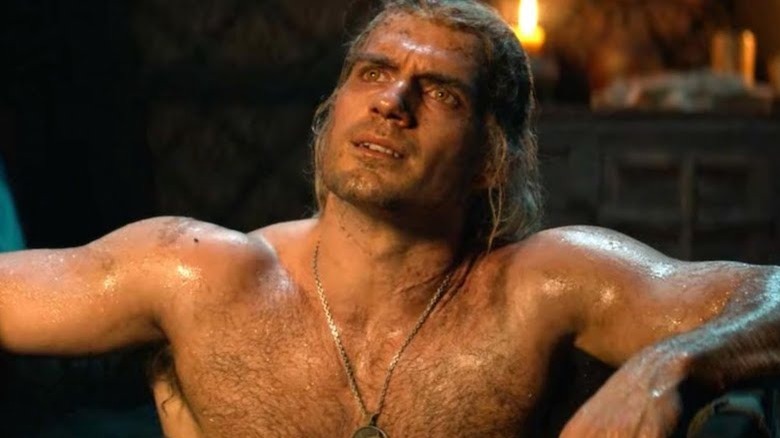 Netflix
There's definitely some kind of crossover event or multi-platform announcement on the way. It started with @witchergame tweeting the Netflix account if it's "free on July 9th?" suggesting that an announcement is on the way. The Netflix account replied, "Sure! Want to meet up?" while addressing the developers, CD Projekt Red. When the game's account confirmed that it was a "date," all the Twitter accounts relating to Netflix's "The Witcher" series, the main account for CD Projekt Red, the "Gwent" card game and upcoming mobile game "The Witcher: Monster Slayer" joined in on the conversation. 
It's possible that with the upcoming release of "The Witcher: Monster Slayer," there's some kind of promotional event in the works to get audiences who love the series to play the mobile game. The game doesn't currently have an official release date, aside from "Summer 2021," according to the website. And with the second season of the live-action series on the way, it makes sense to tie the two together in some way.
Who knows? Maybe the release of the game will coincide with the first full trailer for "The Witcher" Season 2, or it might just see Henry Cavill's face popping up if you kill something in "Monster Slayer." At least we haven't got long to wait, and we can keep an eye on all those Twitter accounts when July 9th rolls around.