The Truth About Geralt's Magic Signs In Netflix's The Witcher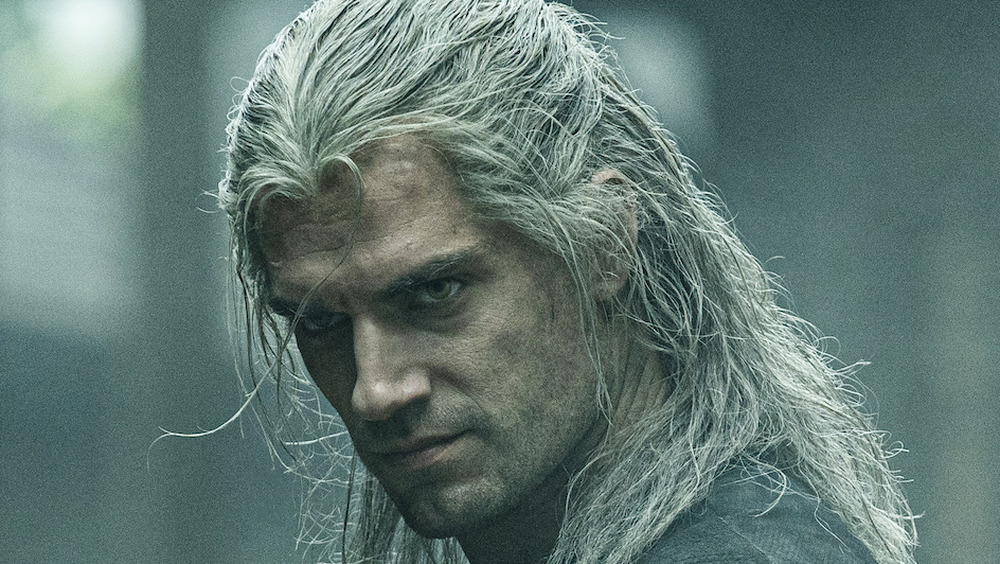 Netflix
Inspired by a series of fantasy novels and short stories by Polish author Andrzej Sapkowski, which in turn spawned a popular CD Projekt Red video game franchise, Netflix's adaptation of The Witcher quickly became one of the streaming service's most intriguing new series when it debuted in late 2019. The fantasy series stars Henry Cavill as Geralt of Rivia, a monster hunter known as a witcher, whose destiny becomes bound to two powerful women: Yennefer (Anya Chalotra), a sorceress, and Ciri (Freya Allen), a princess.
The first season of the show, which plays out over multiple timelines, introduces viewers to the three main protagonists, all of whom are connected in some way to magic — like Geralt's use of signs, which are simple spells often employed by witchers while in combat against monsters. These signs differ from the complex magic spells that are used by mages or sorceresses, and they're depicted differently on-screen too.
The Witcher showrunner explains Geralt's magic signs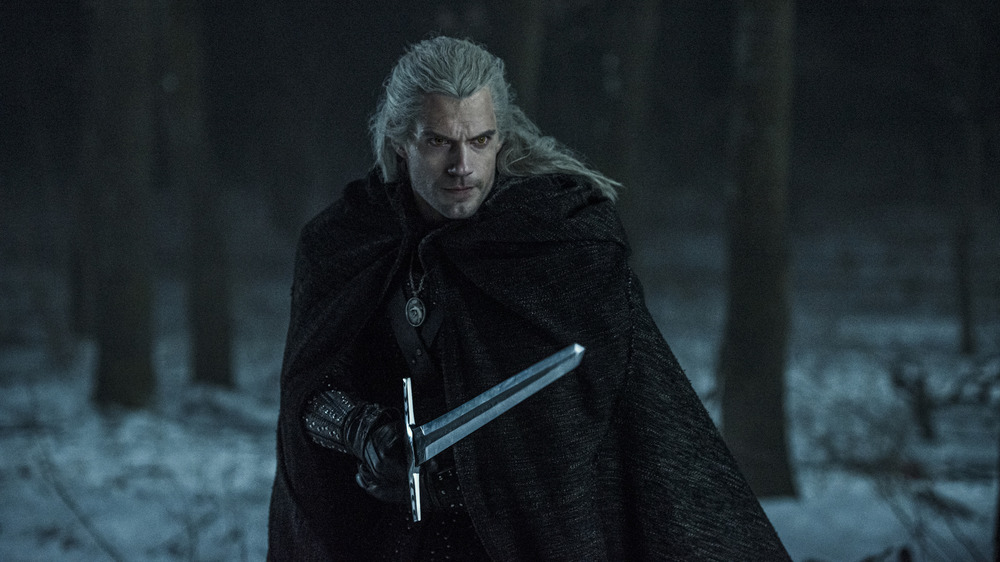 Netflix
Many viewers questioned why producers of the live-action TV adaptation chose not to include a visual depiction of Geralt's signs that reflected what was also portrayed in the video game. In the game, the signs actually act as a central theme to support the visuals of the project. When a user on Twitter asked The Witcher show-runner herself, Lauren Schmidt Hissrich, to clarify this, Hissrich explained that it was a conscious decision based on a collective desire not to make the signs stand out too much.
"We made a specific choice to stay subtle," Hissrich explained. "Mostly because I feel, in live-action, that colors or shapes casually coming from an actor's hands might feel inorganic. I preferred to see the effect of the sign more than the sign itself."
In other words, by subtly depicting Geralt's use of signs and focusing on the effect or impact they have, The Witcher is able to keep viewers' attention right where it should be: on the overall narrative and the action of the scene, rather than on the sign itself.