Aquaman 2's Official Title Is Very Revealing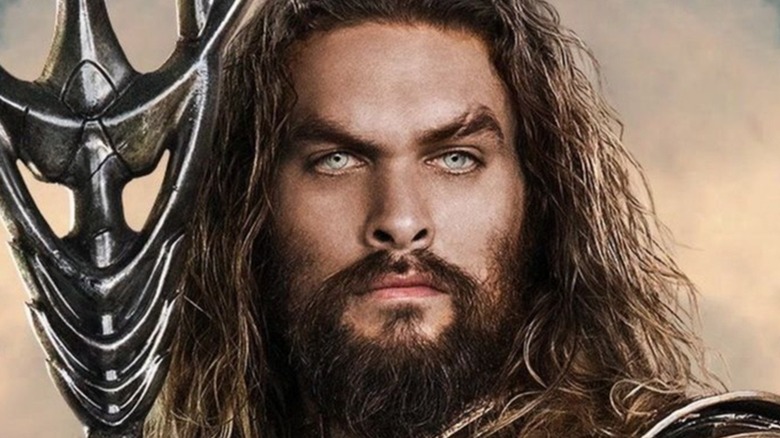 Warner Bros. Pictures
When it comes to DC Comics-based films, there's a little something for everyone on the way to the big screen. Love wacky, violent ensemble films full of A-list actors? Then "The Suicide Squad" from director James Gunn is for you. How about gritty noir flicks that double as character studies? Matt Reeves has you covered with his Robert Pattinson-led project, "The Batman." If those don't do it for you, you could always give "The Flash" or "Black Adam" a try, or jump into the realm of sequels with "Shazam! Fury of the Gods" or the highly-anticipated "Aquaman 2."
2018 saw the arrival of Arthur Curry — portrayed by Jason Momoa of "Game of Thrones" and "Dune" fame — as the star of his first live-action solo movie. Simply titled "Aquaman," no one anticipated a story focused on one of DC's most universally laughed at heroes would do so well in just about every way. According to Screen Rant, its budget sat at $160 million, but it took in over $1.1 billion at the global box office, and its good fortune didn't end there. "Aquaman" garnered largely positive reviews from fans and critics, amounting to its 65% fresh critical score on Rotten Tomatoes.
It should come as no surprise that a sequel was greenlit shortly after "Aquaman" was assessed as a resounding hit for Warner Bros. Now nearly 3 years removed from its predecessor's theatrical debut, "Aquaman 2" finally has an official and rather revealing title.
Aquaman 2 will explore the lost kingdom of Atlantis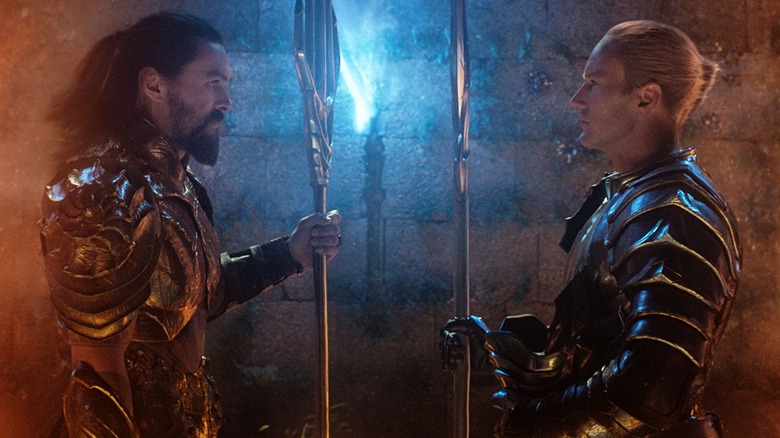 Warner Bros. Pictures
The news broke via a post on director James Wan's Instagram page on June 10, 2021. "The tide is rising," he wrote, accompanied by an image of a production meeting for "Aquaman and the Lost Kingdom" — prompting friends, colleagues, and fans to excitedly sound off with their thoughts in the comments. Given that information about the next "Aquaman" adventure has been rather sparse, this is certainly a cause for celebration. But meanwhile, it's worth considering what this title means in the context of the DCEU and what kind of story it may be pointing to.
In the previous "Aquaman" film, audiences are introduced to members of six of the seven kingdoms that make up Atlantis, with the seventh one apparently absent for now-obvious narrative reasons. It seems as though "Aquaman and the Lost Kingdom" will explain where it is, who resides there, why they weren't present for the first movie, and whether or not its inhabitants are friends or foes. After all, now that Arthur Curry has dethroned Orm (Patrick Wilson) as the new king of Atlantis, it will surely be his duty to contact all who fall under his jurisdiction, which paves the way for new characters and settings to emerge.
"Aquaman and the Lost Kingdom" is quite far down on Warner Bros.' release slate –primed for a December 16, 2022 premiere — but surely our patience will pay off.