What You Need To Remember Before Watching Animal Kingdom Season 5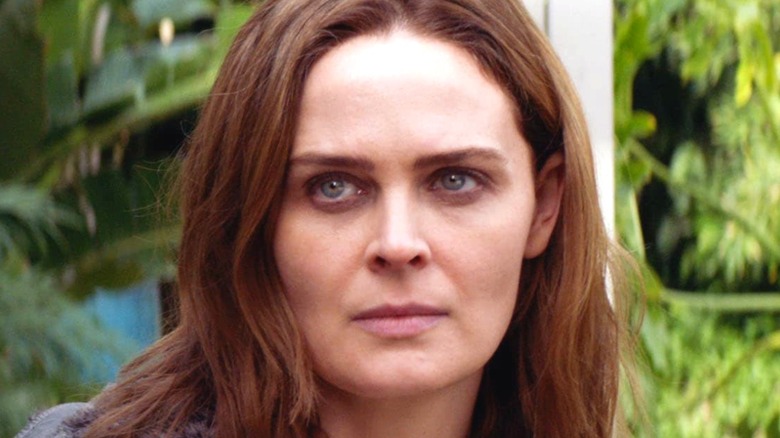 TNT
The Codys are as messy as ever going into the upcoming fifth season of the TNT series "Animal Kingdom," which premieres on July 11, 2021 and will likely have a total of 13 episodes. This will be a key season for the Cody family, as they work through the loss of their matriarch, Smurf (Ellen Barkin).
Starring Finn Cole as Joshua "J" Cody, Smurf's grandson, and Shawn Hatosy, Ben Robson, and Jake Weary as her three sons, "Animal Kingdom" originally premiered in 2016, based on the Australian crime drama film of the same name. The series tells the story of the Codys, a family of criminals who run a small empire in the town of Oceanside, CA. Unfortunately, they're no well-oiled machine, and there are plenty of mistakes and betrayals to keep everyone constantly on edge. TNT has renewed the series for a sixth and final season as well, which will likely premiere sometime in 2022.
As for the upcoming fifth season, there are a few major events from Season 4 to remember going into new episodes. Here's what you need to know before watching "Animal Kingdom" Season 5.
Smurf's gone, leaving the family hierarchy unclear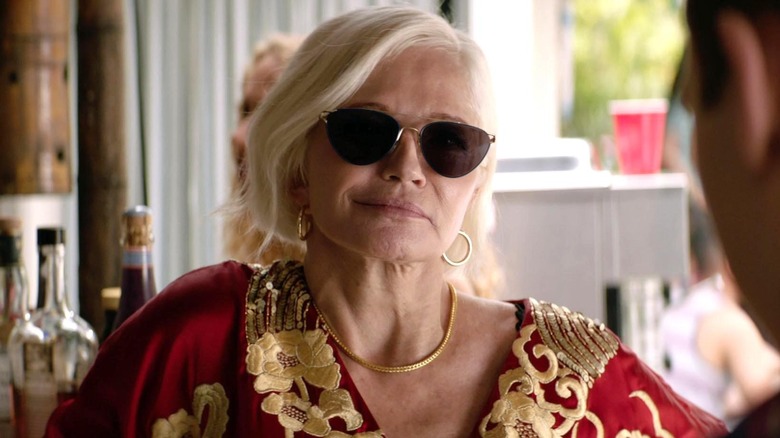 TNT
In Season 4, Smurf receives a cancer diagnosis that threatens her control over the family. Intending to go out her own way, Smurf sets up a dangerous job that she hopes will end in a shootout that kills her. Ever the loyal son, Pope (Hatosy) saves her, but Smurf gets angry, doing everything she can to get him to shoot her dead right then and there. But when Pope can't do it, J finishes the job himself.
Without Smurf around, there's a power vacuum in the Cody household, and J is eager to step up and take Smurf's place. While Pope is extremely against this at first, even telling J to take his stuff and get out of the house, circumstances and some convincing from Angela (Emily Deschanel), J's mother's old friend and Pope's on-and-off romance, lead Pope to be more open to working with J going forward. Of course, one of the biggest convincing factors is the discovery that Smurf cheated the whole family out of her money, and believing they deserve it, J and Pope want to steal it back.
Throughout past seasons, Pope's only hold on his sanity comes from Smurf's control, which she consistently uses to her advantage. Her death will likely hit him very hard, and he'll need someone — whether it's J or someone else — to keep him stable and on track.
Deran's father Billy is back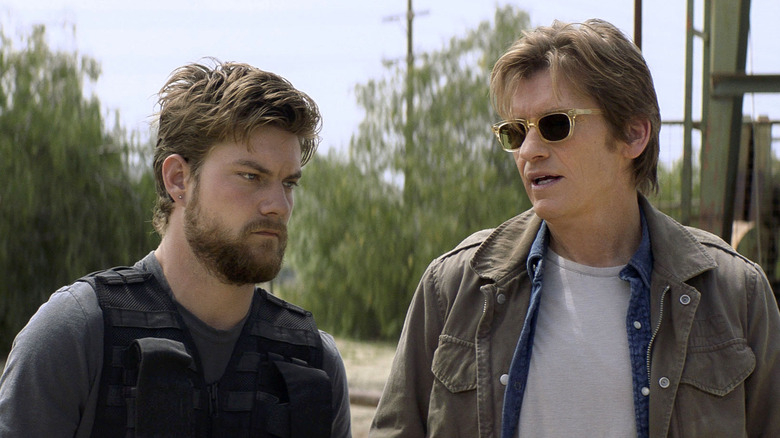 TNT
In a major surprise at the end of Season 4, Billy (Denis Leary), the father of Deran (Weary) who first appears in Season 3 to reveal himself to his son, is back. He shows up at Deran's club with some, but not all, of the money he owes him. Billy promises that he's trying to stay clean to stick around Oceanside and be near his son, but Deran tells him it's too late, as he's planning to leave the country with his boyfriend Adrian (Spencer Treat Clark). Instead, Deran changes his mind after Smurf dies, sending Adrian off and staying behind in Oceanside with his family. Now he has time for father-son bonding, right? Because of Billy's untrustworthy past, Deran and the Codys are wary of his motives, especially now that Smurf's death will cause shifts in power and favor for the business.
Later on, another bad father arrives in town. This time, it's Jake (Jack Conley), Craig's father. Earlier in the show, Smurf threatens to kill Jake if he tries to get close to Craig, and he believes her. But now that she's dead, Jake has no reason not to get close to his son. Although Jake and Craig, who is a new father himself, talk in the Season 4 finale, Jake has not yet revealed their relationship, so fans will have to wait and see what he chooses to do in Season 5.
Young Smurf has history with a woman named Pam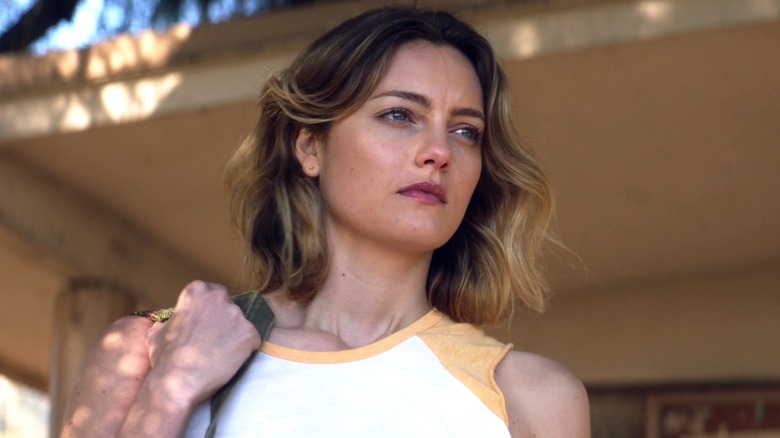 TNT
In a huge betrayal — though the Cody men probably deserve it — Smurf leaves the house and most of her money to a woman J and the others have never heard of named Pam, played by Milauna Jackson in flashbacks. Throughout Season 4, there are scenes with a young Smurf, then called Janine, showing her life before she becomes the conniving, biting Smurf we all know and love. Played by Leila George, Janine gets in trouble with a man named Colin (Grant Harvey) and his gang. Colin ends up fathering her twins, Julia and Pope, and after he dies in a shootout, Janine turns to a woman named Pam for help. Clearly, the two develop a close relationship, although Pam apparently goes to jail for a robbery she commits with Janine later on. 
TVLine reports that Charlayne Woodard will play the modern-day version of Pam in Season 5, as J and the others attempt to weasel their way to Smurf's money. At the beginning of Season 5, J's plan is to find Pam, and it looks like he does. But what happens after he finds her is unclear. Although Smurf is definitely dead, her presence on the show isn't gone, as "Animal Kingdom" will continue to show flashbacks of the character, moving into her relationship with a young Jake (Jon Beavers) and her crimes with Pam. Along with that, viewers will get a close look at J's mother, Julia, as a baby with Pope, and how their relationship with their mother develops — or doesn't.
The Codys show that they are still in charge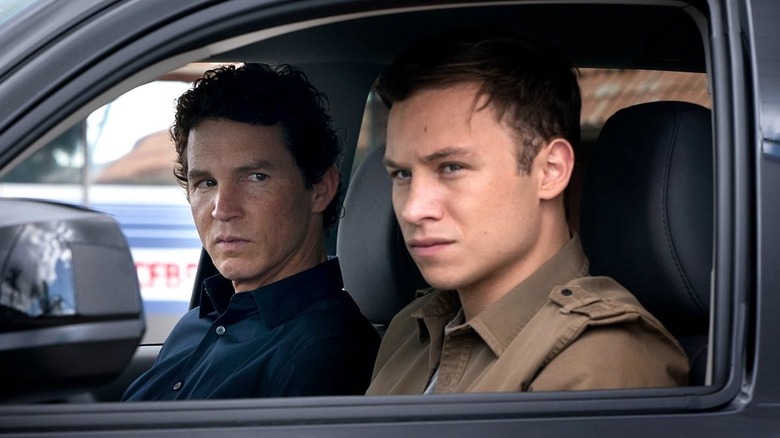 TNT
Knowing that many people will try to take over Smurf's spot at the top now that she's dead, J and the others decide to make it clear that the Codys are still in charge, and not to mess with them. Angela, who both Pope and J have complicated relationships with, intends to stick close to the Codys and use them as a shield from her own enemies. One of these is Mike (Bradley Snedeker), Angela's own brother, who she turns on to get out of jail. 
In the last episode of Season 4, Angela gets a warning from a woman that Mike is out of jail and looking for her. This woman is the mother of Mike's child, and she doesn't want Mike to end up back in jail for murdering Angela. Worried that Mike will try to get revenge now that she doesn't have Smurf's protection, Angela turns to Pope, telling him what's going on. She also spends time sucking up to J, realizing that he will likely have control of the Codys' business going forward. 
Luckily for Angela, J, Pope, and the brothers see Mike's lust for revenge as an opportunity, and they take it. Pope tells Angela to go see Mike. Armed with a gun, she faces her brother, but he doesn't seem scared of her. Of course, it's really a trap for Mike, as all the Cody family members turn the corner and approach the group. They give Mike and his friends a harsh beating, declaring to all in town that the Codys are still just as ruthless and strong without Smurf at the helm.