The Gina Rodriguez Sci-Fi Thriller That's Dominating Netflix Right Now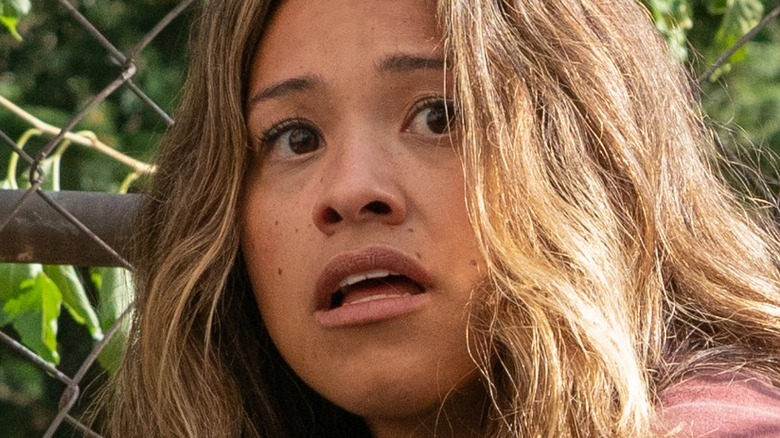 Netflix
You've seen movies where people are forced to not use their sight ("Bird Box"), and you've seen movies where people can't make a sound ("A Quiet Place"), and now there's a movie where people can't sleep.
It's more threatening than it initially sounds. Director Mark Raso's newest film on Netflix, "Awake," takes place in a world where all electronics suddenly go out, which is at first viewed as the bigger problem. However, as time moves on, everyone discovers that they are completely unable to sleep — all except a young girl named Matilda (Ariana Greenblatt), who becomes the target of cultists and scientists alike as everyone around her slowly loses their minds due to lack of sleep, the effects of which start with loss of motor functions and end with hallucinations and eventually death.
Gina Rodriguez ("Jane the Virgin," "Diary of a Future President") stars as Jill Adams, Matilda's mother, who does everything in her power to keep her children safe as she herself begins to lose her ability to function.
People can't keep their eyes off Awake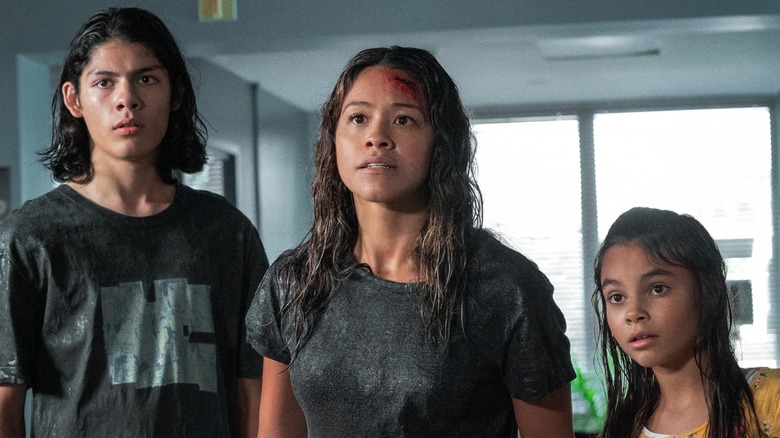 Netflix
Evidently, the odd-sounding premise has connected with audiences, as "Awake" is currently sitting at the second most-watched program on Netflix as of June 10, the day after it released. The only thing to top it is another Netflix original, "Sweet Tooth," which released almost a week earlier on June 4.
Although "Awake" has a lot of people watching at the moment, reception is more mixed. We criticized the film's odd concepts in our review, which were difficult to take as seriously as the movie seemed to want us to. Many other critics on Rotten Tomatoes seem to agree, with a 33% critic score putting it squarely in the "rotten" category. Still, with so many people watching it, it's sure to connect with some. Gina Rodriguez's performance seems to be a highlight for many, with Mick LaSalle of the San Francisco Chronicle calling her "focused, direct, always emotionally present and never overdoing it."
"Awake" is streaming exclusively on Netflix.