The Movie Like American Psycho That Horror Fans Need To See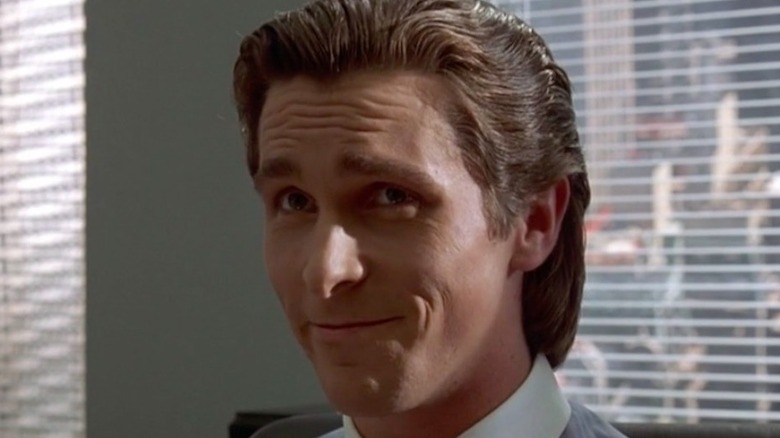 Lions Gate Films
Based on Bret Easton Ellis' novel of the same name, "American Psycho," directed by Mary Harro (who co-wrote it alongside Guinevere Turner), was released to theaters in 2000. Set in 1987 against the flashy backdrop of New York City, the film centers on Patrick Bateman (Christian Bale), a wealthy, young investment banker. During the day, Patrick goes to work, and lives it up with his just-as-wealthy peers and his fiancée Evelyn (Reese Witherspoon). But, by night, Patrick lives a dark, secret second life as a gruesome serial killer.
Upon its release, "American Psycho" was praised for its sharp satire and nuanced commentary, along with its blend of black comedy, horror, and psychological thrills. Summing up much of the film's praise, The Chicago Reader wrote, "The slick satire cleverly equates materialism, narcissism, misogyny, and classism with homicide, but you may laugh so loud at the protagonist that you won't be able to hear yourself laughing with him."
With its many layers — not to mention the standout performances from Bale and the supporting cast — there are many reasons to watch "American Psycho." Considering its lasting notoriety, many people still engage with it today, over two decades after its premiere. If you liked it, you may be looking for something as smart, striking, and darkly funny to watch next. Here's where you can start.
Nightcrawler is a captivating dark satire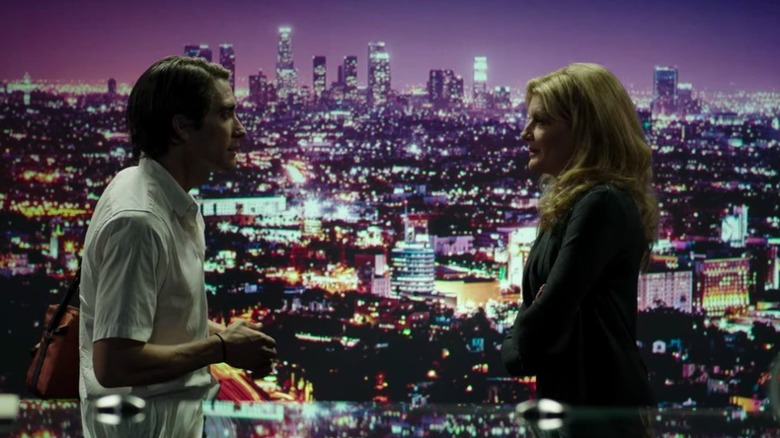 Open Road Films
Written and directed by Dan Gilroy, "Nightcrawler" came out in 2014 to critical acclaim, earning an Oscar nomination for Best Original Screenplay. It follows Los Angeles freelance cameraman Luis Bloom, played by Jake Gyllenhaal in one of his best performances, as he goes to extreme lengths to catch and record grisly crimes to sell to a local news station. He becomes increasingly ruthless, and the events more horrifying, in his late-night endeavors to get the most interesting film footage — and be the first one to do so.
Much like "American Psycho," this film is rooted in satire — in this case, about how the news we see on TV is acquired and projected — and seeped in black humor within the thrilling action. While the horror element may not be as present without the actions of a serial killer, "Nightcrawler" injects poignant horror through everyday crimes. Lou becomes borderline murderous and terrifying in his own actions. The New Daily writes, "Dan Gilroy's pitch black satire of the 24/7 news cycle and our morbid fascination with the misery of others is a devious delight."
Gyllenhaal's performance also received tons of attention and praise, as his merciless, aggressively ambitious character is at the center of this dark narrative. In combination with the detailed, complex characterization, Lou Bloom is what viewers will likely remember most about "Nightcrawler." As Cinema Siren aptly puts it, "Gyllenhaal's Lou Bloom may not have visible fangs, but he'd give any movie monster an authentic run for their money." Hopefully, he can manage to get a reservation at Dorsia.