Here's How You Can Watch Every Movie In The Dark Knight Trilogy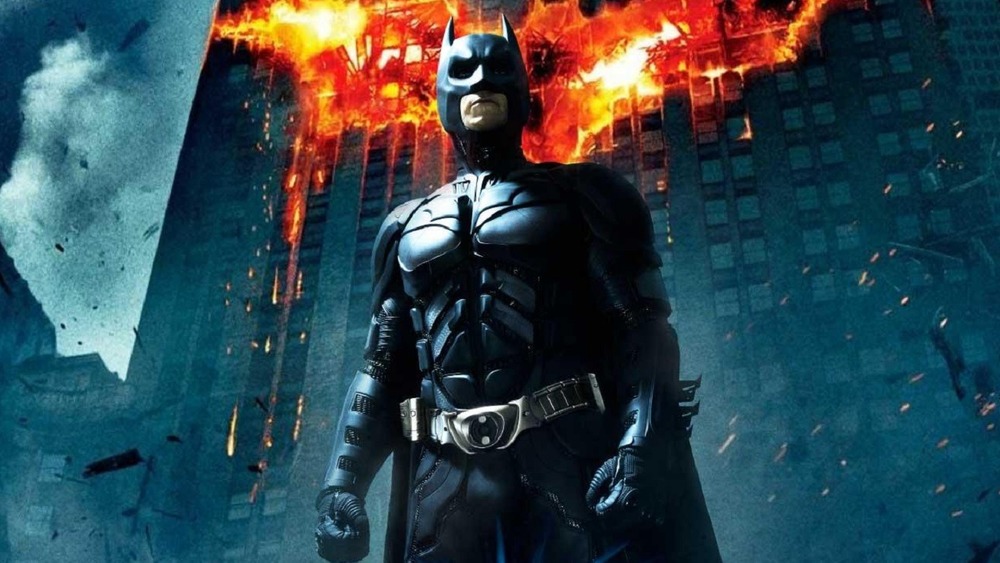 Warner Bros.
We know how it is: sometimes, you just want to hunker down in the old Batcave (also known as the fort you just made out of your couch cushions), pop a big old bowl of popcorn to share with Alfred (also known as your significant other), and watch Batman movies until the Bat-signal (also known as the Moon) fades from the sky. While some folks prefer the outsized, art-deco cheesiness of the classic Tim Burton and Joel Schumacher movies, you really can't do better — in our humble opinion — than director Christopher Nolan's Dark Knight series, which helped revolutionize the superhero film in more ways than one.
For example, the first flick in the series, 2005's Batman Begins, singlehandedly introduced the term "reboot" to the popular lexicon. While Bat-fans were initially puzzled by the whole thing (Schumacher's Batman and Robin, after all, had just been released eight years prior), they definitely got it once they feasted their eyes on Nolan's gritty, grounded take on the Caped Crusader, anchored by Christian Bale's intense performance in the title role. 
Then, there's 2008's The Dark Knight, which gave us another first: a Best Supporting Actor Oscar for the late, great Heath Ledger's performance as the Joker, only the second of those to ever be awarded posthumously. Released the same year as the first two films in the game-changing Marvel Cinematic Universe, The Dark Knight proved that comic book films could tackle weighty issues, like the dangers of widespread surveillance and unchecked authority — and Ledger's turn is, to this day, considered to be among the best to ever grace the superhero genre.
Also, 2012 brought us The Dark Knight Rises, which finished off the trilogy in fine fashion and featured a singularly weird take on the iconic villain Bane, courtesy of the always-awesome Tom Hardy. If you want to binge the heck out of the Nolan Batman flicks, it's easy enough — just head over to HBO Max. All three are part of the streamer's super-deep catalog, although Bat-fans will find there to be some puzzling omissions, as well.
There's more Batty goodness to be found on HBO Max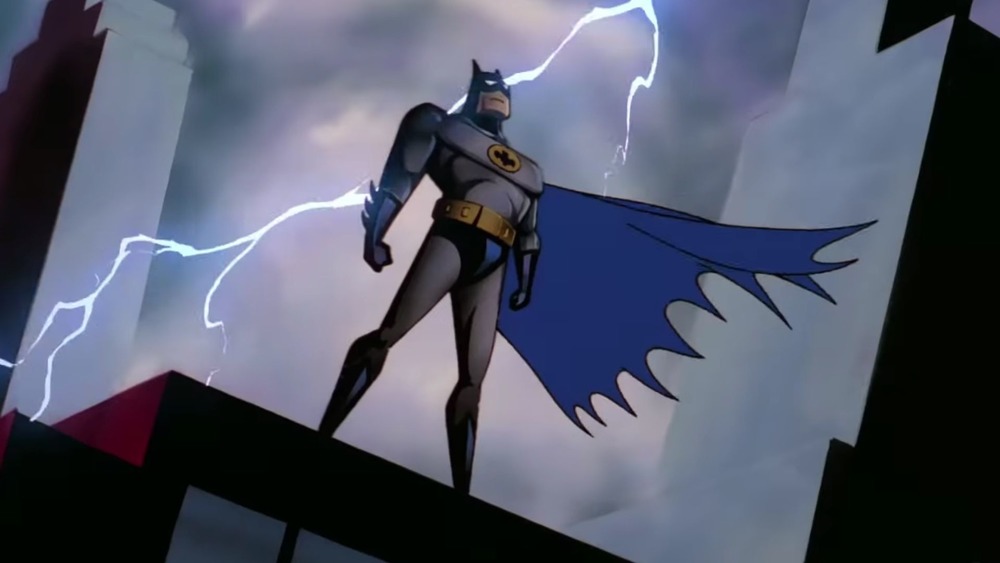 Warner Bros. Television Distribution
We refer to those classic Burton and Schumacher films: 1989's Batman, 1992's Batman Returns, 1995's Batman Forever, and the aforementioned Batman and Robin, none of which are available to stream on HBO Max as of this writing. If you want to turn your Bat-fest into a full-on Batapalooza, you'll have to head over to Amazon Prime, or whichever your favorite digital rental platform happens to be, for that classic Bat-action.
That's not to say, though, that HBO Max has no other Bat-options for you. There's an absolute treasure trove of DC animated shows and features to be found, starting with every episode of the fantastic, character-redefining Batman: The Animated Series. On the series front, you can also stream all three seasons of Batman Beyond, not to mention all 26 episodes of the computer-animated 2013 series Beware the Batman.
As for animated films featuring the Caped Crusader, well, there's simply a ton to choose from. Stone-cold classics like Batman: Mask of the Phantasm, Batman: Under the Red Hood, Batman: Hush, and Batman: The Dark Knight Returns (in two parts) are all available, not to mention such Bat-centric features as Justice League Dark and Justice League: Doom, the latter of which (for our money) is one of the best Batman stories of the entire bunch.
Finally, if you simply must have more live-action Bats, HBO Max has the DC Extended Universe entries Batman v. Superman: Dawn of Justice, Suicide Squad, and Justice League ready to rock. All in all, plenty of options for your Bat-viewing pleasure once you've burned through the Dark Knight movies, one of the finest superhero trilogies ever put to film.