How Old Was Paul Rudd In Clueless?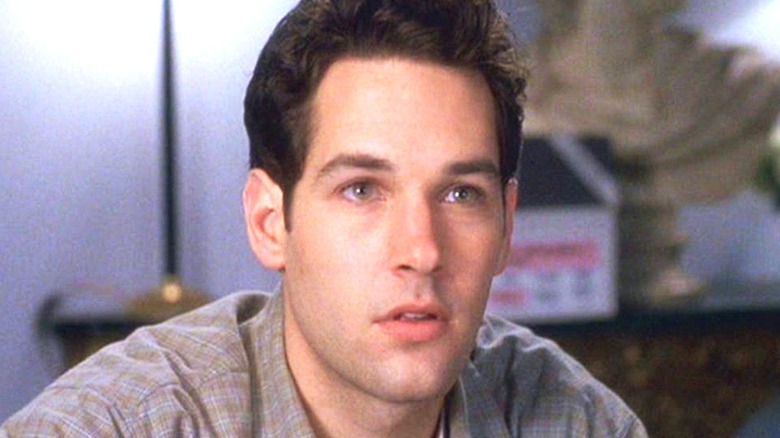 Paramount Pictures
Paul Rudd is one the biggest names in Hollywood today. The talented actor has made a name for himself as one of the lead funnymen of some iconic 2000s comedies, including  "The 40-Year-Old Virgin," "Anchorman: The Legend of Ron Burgundy," "Knocked Up," "I Love You, Man," and "Forgetting Sarah Marshall." Of course, Rudd is also known for his role as Mike Hannigan, Phoebe's husband on "Friends," and his role as Andy in the cult classic, "Wet Hot American Summer." More recently, Rudd has wowed audiences as Scott Lang, aka Ant-Man, in the Marvel Cinematic Universe, and he'll be reprising his role in one of the most hotly anticipated films of Marvel Phase Four, "Ant-Man and The Wasp: Quantumania."
However, for many fans of the popular star, he'll always be loved as Josh, Cher's handsome former stepbrother in "Clueless."  Josh was college-aged in the film, just a few years old than high schooler Cher (Alicia Silverstone). However, it's not uncommon for actors to play characters much younger than themselves. So how old was Rudd when he appeared in the iconic teen comedy?
Paul Rudd was 26 when Clueless hit the big screen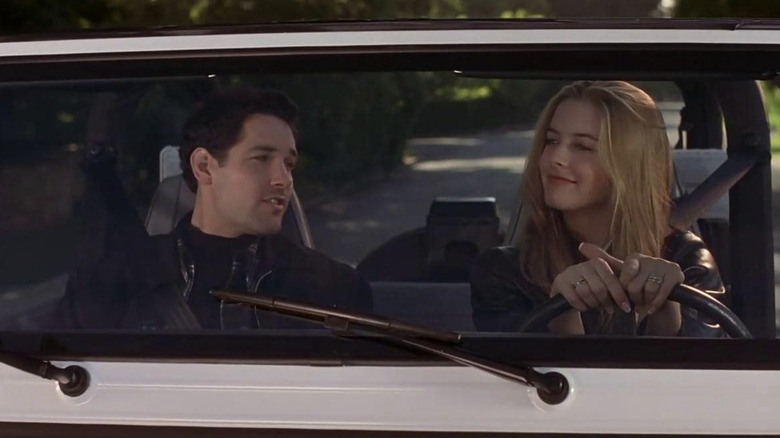 Paramount Pictures
"Clueless" was released in 1995, which means Paul Rudd, born in 1969, was 26 years old upon the premiere, making his portrayal of a college student fairly realistic (And now, at age 52, he still hardly looks older than he did in the film — what is his secret?). In fact, "Clueless" was Rudd's first film role, a fortuitous start to a career full of many memorable productions. 
In addition, Alicia Silverstone was 19 at the time, marking a Hollywood rarity of an actual teenager playing a teenager. Though some audiences have questioned the ethics of two former step-siblings engaging in a romantic relationship, we choose to take their unconventional relationship in stride as one of the many memorable parts of the film.
"Clueless" has remained a certified classic, still adored by audiences a quarter of a century since its release — no doubt emboldened by '90s fashion making its return to the runways and our closets. Rudd has been charming audiences since his performance as the book smart lover of "Ren and Stimpy," Josh, and he still isn't showing any signs of slowing down.