Here's Where You Can Watch Young Guns 2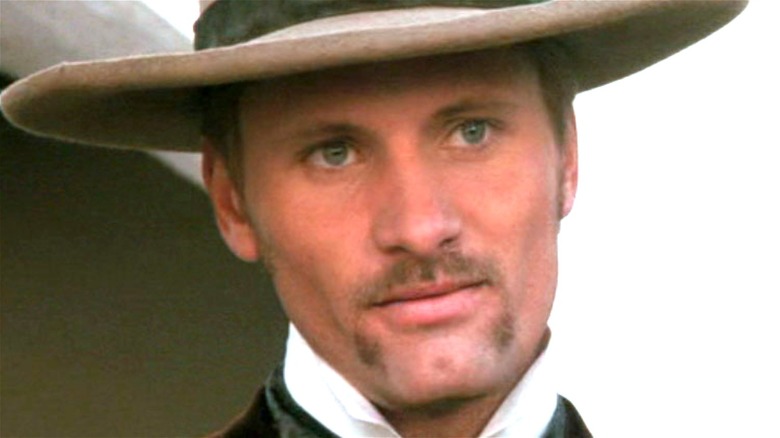 20th Century Fox
We may receive a commission on purchases made from links.
Westerns are one of the most enduring movie genres. Even though modern society is more than a century removed from the rough and tumble days of the American Wild West, the stories endure because they're timeless. Westerns typically deliver larger-than-life characters, thrilling action, familiar themes of good triumphing over evil, and gorgeous visuals.
All of that and more can be found in "Young Guns II," the 1990 sequel to "Young Guns" that stars Emilio Estevez as Billy the Kid, the legendary gunslinger who was killed in 1881 at the age of 21. Picking up after the events of the Lincoln County War, in which Billy served with a unit of skilled gunmen called "The Regulators," "Young Guns II" provides an alternate version of Billy's final years. The movie begins decades after Billy's supposed death when an elderly man comes forward claiming to be Billy. Via flashback, the film then details Billy's exploits after the Lincoln County War, when the governor of the New Mexico Territory declared Billy and his cohorts outlaws.
It's unlikely all of this really happened — although a man named "Brushy" Bill Roberts did claim to be an elderly Billy the Kid in the early 20th century, per All That's Interesting — but it's still a fun Western with an exciting story and strong supporting cast that includes Kiefer Sutherland, Lou Diamond Phillips, Christian Slater, William Petersen, Alan Ruck, Balthazar Getty, and a young Viggo Mortensen. It's currently available on several streaming platforms, so here's where you can check it out.
There are many ways to watch Young Guns 2, via subscription, rental, or purchase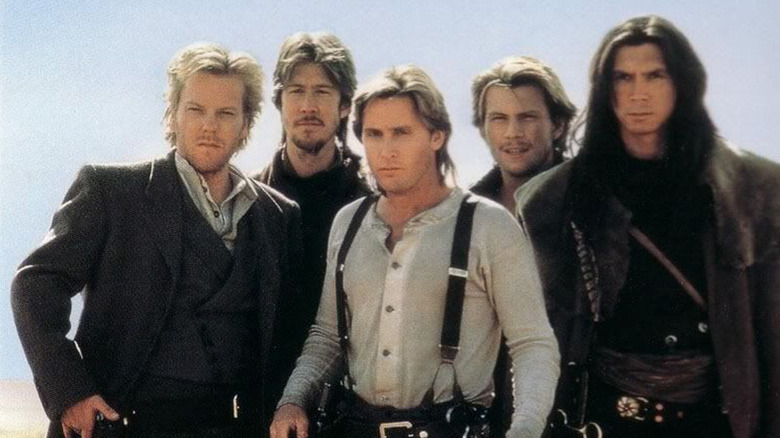 20th Century Fox
Currently, "Young Guns II" is available to users with a subscription to AMC+. You can sign up for a one-week free trial of AMC+ at its website, or at Amazon or Roku. Amazon Prime customers can also rent or purchase the movie directly in high definition, for $3.99 or $12.99, respectively. Starz subscribers also have access to "Young Guns II" right now. Like AMC+, a Starz subscription is available on its own website, on Amazon, or on Roku. Apple TV users can rent or buy "Young Guns II" for the same prices Amazon is offering. 
Moving over to the cable packages, Vudu currently offers the most affordable way to rent "Young Guns II," for just $2.99. Vudu also offers it for purchase at $12.99, or free with a Vudu subscription. Subscribers to the Fubo TV, Philo, and Sling TV cable packages can also check out "Young Guns II," but none of those platforms offer it for rental or purchase.