AHS Fans Weigh In On Their Favorite Leslie Grossman Character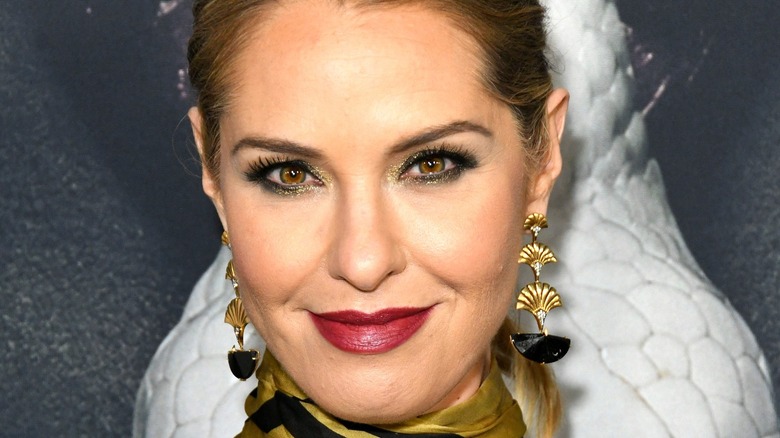 Shutterstock
What would "American Horror Story" be without its amazing cast? Though the plot and characters differ from season to season, the core cast of the popular horror anthology has largely remained the same over the years, and its members have portrayed tons of iconic roles. From Jessica Lange's various "AHS" characters to fan-favorite Sarah Paulson's least likable character, there's no doubt that the series wouldn't be what it is without its stellar talent.
Aside from the series regulars, there are tons of recurring and guest stars who have helped to make "American Horror Story" the success it is today. Relative newcomer Cody Fern has made his mark portraying the Antichrist and an '80s camp counselor; Wes Bentley was unrecognizable as the evil Edward Mordrake; and even pop superstar Lady Gaga appeared in a few seasons, most notably as The Countess in "AHS: Hotel."
One of the recurring actors to feature on the last few seasons of "American Horror Story" is Leslie Grossman. Though she's only been on the show for a few years, she's portrayed memorable and complex characters — though fans are split regarding her best performance.
AHS fans love Leslie Grossman's villanous side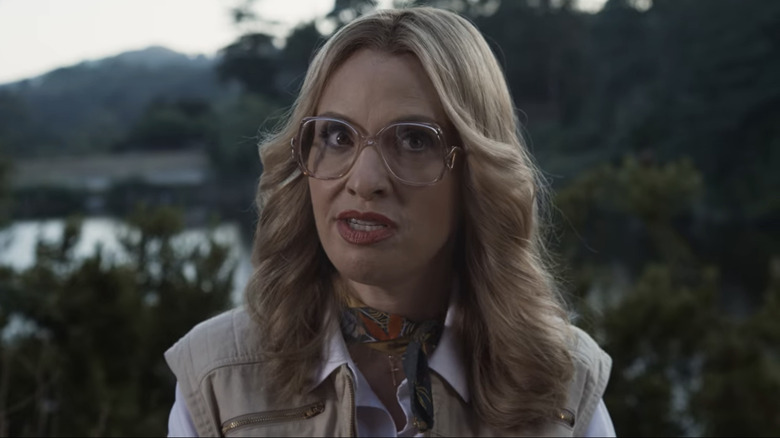 FX
Fans on Reddit recently dished on who their favorite Leslie Grossman character is on "American Horror Story," and the results were pretty close. Out of 473 votes, 183 people voted for Margaret Booth, the primary antagonist of "AHS: 1984." While some may wonder why so many people favored an evil serial killer over Grossman's other roles, Reddit user u/xavierplympton wrote "Margaret is by far her BEST. She had an actual story line and was definitely Leslie's best performance."
In second place was the spoiled heiress Coco St. Pierre Vanderbilt of "AHS: Apocalypse," with 172 votes. Though many fans on the Reddit thread said they feel Grossman's characters are quite similar to each other, one pointed out that Coco in particular had some hilarious one-liners. Finally, in third place was Meadow Wilton from "AHS: Cult" with 118 votes. Fans also appreciated the comic relief she brought to the show, and the aforementioned u/xavierplympton added, "Meadow was hilarious not nearly as much as Margaret but she was literally perfect for Cult."
Though some think Grossman's characters have been largely one-dimensional, we hope to see her in a new sort of role in Season 10 of "American Horror Story."