Movies To Watch If You Love Sweet Tooth
This content was paid for by Netflix and created by Looper.
If you've been entranced by "Sweet Tooth," you're not alone. The critically revered fantasy drama series adapts Jeff Lemire's comic book series of the same name and brings audiences into a thrilling new world where a full generation of human-animal hybrid babies emerge after a viral outbreak called "The Great Crumble" wreaks havoc on humanity. At the heart of the story is Gus (Christian Convery), a very special 10-year-old boy who has antlers, deer ears, and a bigger heart than most of the humans left on Earth.
After the unexpected passing of his protective Pubba (Will Forte), Gus ventures outside the safety of his camp and goes on a journey to find his long-lost mother. With the help of a few allies, including a reluctant sidekick with a dark past, Gus finally gets a chance to see the world as it really is — for better and for worse.
There are a lot of things to love about "Sweet Tooth," from the captivating characters to the eerie dystopian landscapes to the genre-bending narrative, so it might be hard to think of what to watch next after taking in this series. But we're here to help. Here are a few movies that you might want to check out next if you love "Sweet Tooth."
Arlo the Alligator Boy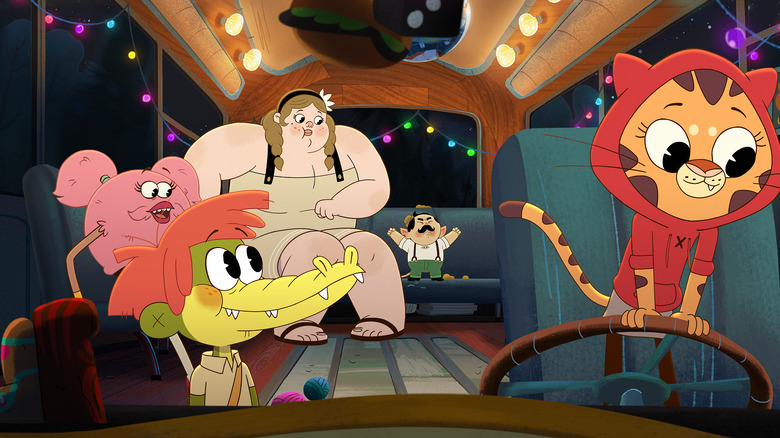 Netflix
If you're looking for another on-screen adventure with a half-human, half-animal kid in search of an estranged parent, well, look no further than "Arlo the Alligator Boy." The animated film follows the titular Arlo — a kid who's part alligator — as he leaves the comforts of his swamp in search of his father in New York City.
As with Gus in "Sweet Tooth," Arlo is infectiously optimistic, and he won't have to make this perilous journey alone for long. Just as Gus' good nature earns him something of an entourage with Bear (Stefania LaVie Owen) and Tommy "Big Man" Jepperd (Nonso Anozie) in the show, Arlo's cinematic journey is also bolstered by a few new misfit buddies who want to see him arrive to his new home safely. Of course, much like the Last Men who were on the hunt for hybrids in "Sweet Tooth," Arlo will similarly face some dangers from two-legged types. Prepare to sing along with this adorable pic, as it's a pretty perfect companion piece for "Sweet Tooth" enthusiasts.
Thunder Force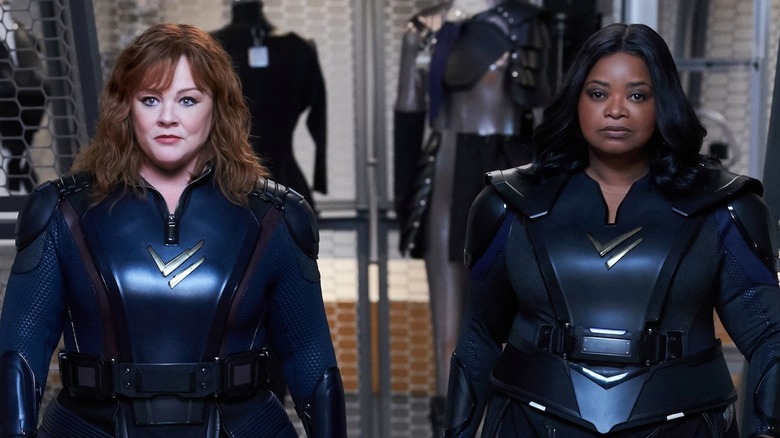 If you're in the market for a more adult and incredibly hilarious world where man and animal have unwittingly combined genomic forces, you can find some of that action in "Thunder Force." Like "Sweet Tooth," there are some high-stakes genetic manipulations at work here, leading to a group of supervillains known as the Miscreants. And that band of baddies includes a truly memorable man-crab mutant played by Jason Bateman, who makes a big splash in the story.
At its heart, this action-comedy is really about the power of friendship as its two superheroes, Octavia Spencer's Emily Stanton and Melissa McCarthy's Lydia Berman, must learn to put aside their differences and work together if they want to keep their city — and the world, for that matter — safe from the villainous Miscreants. So buckle up for a lot of laughs and riotous moments if you check out "Thunder Force," particularly whenever "the Crab" comes on-screen.
Zombieland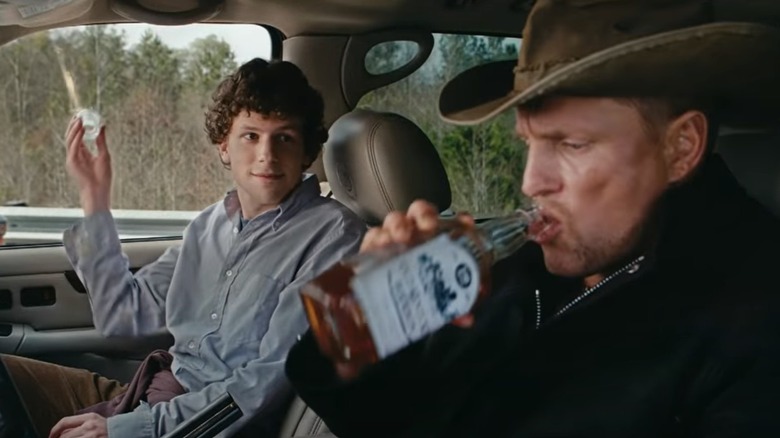 Sony Pictures Releasing
When it comes to the power of partnership, Sweet Tooth and Big Man have a lot in common with the dynamic duo at the center of the action in "Zombieland." 
The 2009 horror-comedy favorite follows Columbus (Jesse Eisenberg), a clever but shy guy who manages to survive the zombie apocalypse by sticking to his trusty set of rules, which Pubba would definitely approve of. Columbus is trekking to his home state of Ohio in hopes of finding his parents alive. He's on this journey all alone until he comes across Tallahassee (Woody Harrelson), a truck and gun enthusiast with a brutish demeanor and such a hankering for sugary goodies that he's on his own countrywide adventure to find his favorite snack food.
Like Big Man, Tallahassee isn't the warmest companion at first, and he's haunted by a major tragedy from his past. But once he finally does decide to buddy up with Columbus on his journey, he not only proves to be an essential companion, but he finds a new type of family with Columbus and the two resourceful and determined sisters (Emma Stone and Abigail Breslin) who join their ranks along the way.
Rim of the World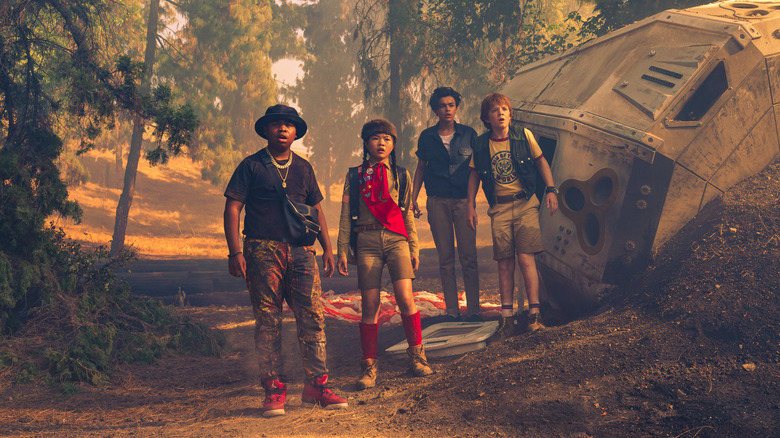 Netflix
Looking for an adventure film with a wily quartet of survivors at the center of some apocalyptic action? Then you should definitely check out "Rim of the World." The 2019 sci-fi film features four kids (Jack Gore, Miya Cech, Benjamin Flores Jr., Alessio Scalzotto) who've wandered away from their summer camp grounds at the very worst time, as the camp is emptied for an emergency evacuation amid an alien invasion.
With no grown-ups around to help them — and terrifying new creatures stalking the Earth — the kids join forces to reunite with their parents and set out on a journey together into their now-dangerous world. Just as "Sweet Tooth" reveals that Gus is a special creature and may be the key to humanity's ultimate survival of the plague, the pint-sized heroes in "Rim of the World" soon find themselves entrusted with a very important task that might make the difference between the future of mankind and a total takeover by these extraterrestrial monsters.
The BFG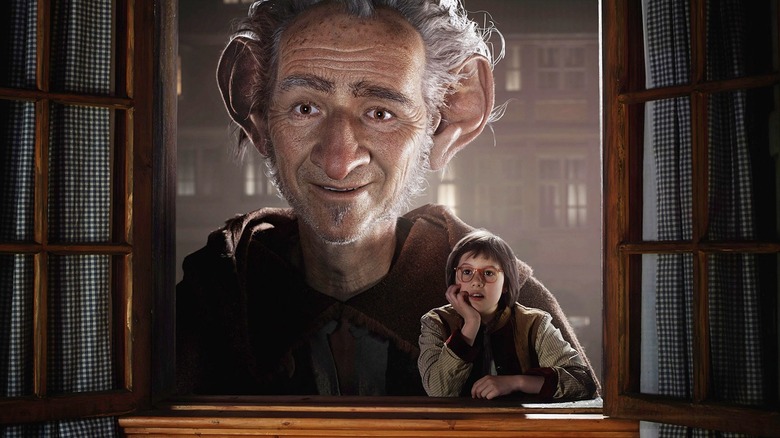 Walt Disney Studios Motion Pictures
While you won't find any child-eating giants lurking around in "Sweet Tooth," there's no doubt that the Last Men are just as savage and merciless as any Fleshlumpeater when it comes to how they treat the hybrid kids. In other words, Steven Spielberg's 2016 adaptation of Roald Dahl's beloved classic "The BFG" might strike a pretty familiar tone for "Sweet Tooth" fans.
Like "Sweet Tooth," the film features an adorable 10-year-old, a girl named Sophie (Ruby Barnhill), at the heart of the story. And like Gus, Sophie could really use a friend after the loss of her folks. She finds just that in her oversized companion, the Big Friendly Giant (Mark Rylance), who tries to shelter her from the darkness of the world — particularly the more pernicious creatures like himself — but realizes his best chance of keeping her safe is to join her on her quest to protect kids like herself from the things that go bump in the night.
Prospect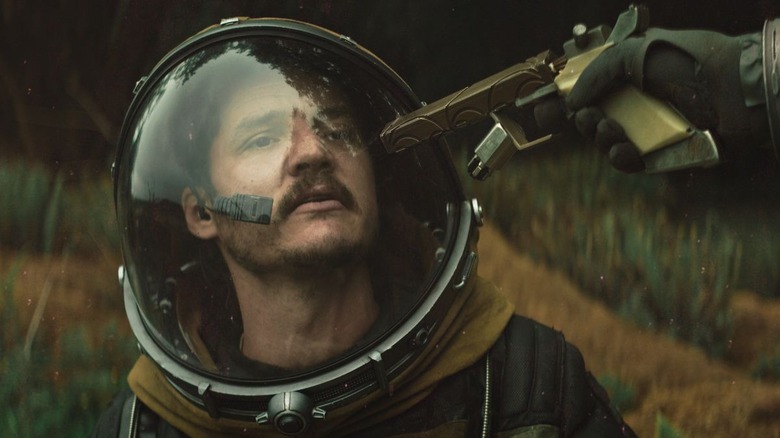 DUST/Gunpowder & Sky
Released in 2018, sci-fi thriller "Prospect" is another film that features an unwitting guardian carrying the momentum of the movie. The film follows a teen girl named Cee (Sophie Thatcher) and her father (Jay Duplass) traveling to a distant moon to mine a rare gem that can make them richer than their wildest dreams. However, things take a turn for the worse when they discover that they aren't alone in this remote wilderness, as Cee and her dad encounter other opportunists who are much more devious and deadly with their ambitions.
Cee will have to rely on a cold and calculated stranger named Ezra (Pedro Pascal) if she hopes to ever make it back home, but Ezra has a seedy history that may make him an unreliable companion in this dark new world. Just as Bear must learn to look past Jepperd's old misdeeds as part of their adventure with Gus, Cee and Ezra will need to work together if they're going to defeat the even darker forces that threaten them.
The Mirror Boy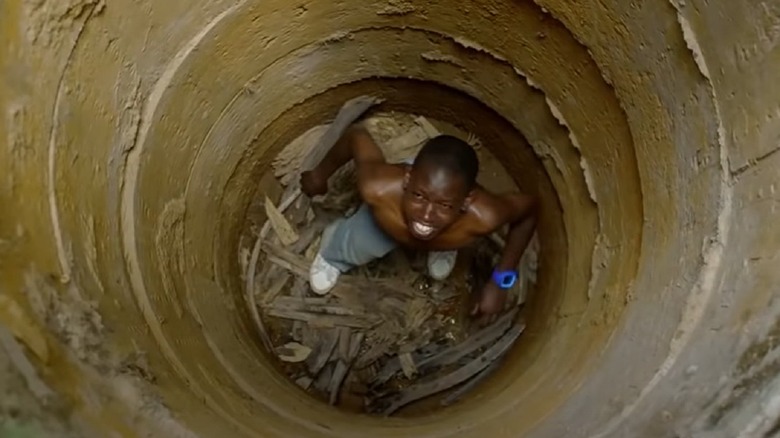 OH Films
If you were particularly taken by Gus' brief brush with the wild beyond in "Sweet Tooth," you should also click play on "The Mirror Boy." The celebrated 2011 Nigerian drama features a young kid (Edward Kagutuzi) who returns to his African homeland — to the place of his mother's birth — where he stumbles into a forest filled with magic. And as the title indicates, he also encounters a mysterious child (Osita Iheme) — a boy who only he can seem to see.
In addition to fighting for survival in this unfamiliar land, our hero's experience exposes him to some truths about himself and his father that he never knew. And just like "Sweet Tooth," the film seamlessly blends its fantasy elements with realism and a very relatable emotional core. So, if you're looking for what to watch after savoring all eight episodes of "Sweet Tooth," this movie morsel might just be what you're hankering for next.