We Finally Have An Update On DC's Nightwing Movie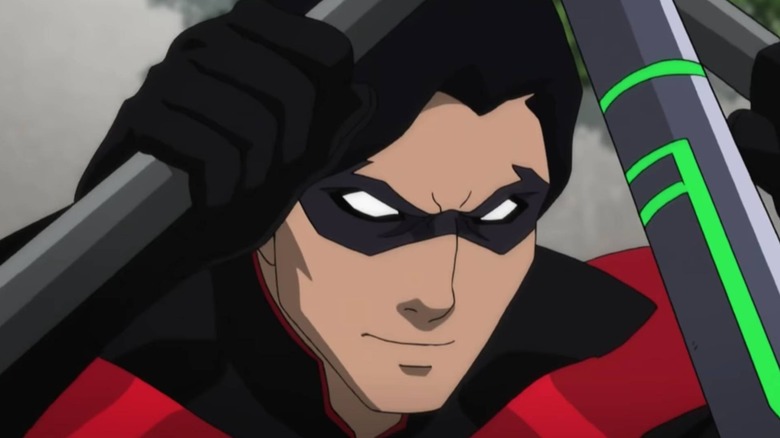 Warner Home Video
Batman has had plenty of opportunities to grace the big screen. Dating back to 1940s serials, the Caped Crusader gets an upgrade every few years to the point where audiences have seen multiple interpretations of the characters from campy to grimdark. Unfortunately, the same level of attention hasn't gone toward the Boy Wonder.
Dick Grayson, a.k.a. Robin a.k.a. Nightwing, has made a handful of appearances in the movies, but he remains relegated to the sidekick role. In something like "The Dark Knight Rises," he only officially becomes Robin at the film's end. While fans can watch Dick assume the mantle of Nightwing on HBO Max's "Titans," it's understandable they want to see the legendary character lead a big-screen ensemble. 
DC Comics enthusiasts may remember that a Nightwing movie was in development for a while with Chris McKay ("The Lego Batman Movie") attached to direct. Things have been quiet on the "Nightwing" front for a time, especially after a 2019 report indicated the project could receive indefinite delays as a result of Matt Reeves's "The Batman," slated to release in 2022 (via CinemaBlend). With McKay's next feature, "The Tomorrow War," set to come out in July, the director finally offered up some more information on where his delayed superhero movie stands. It's safe to say you probably shouldn't expect it any time soon. 
Chris McKay says a Nightwing movie is 'not lost yet'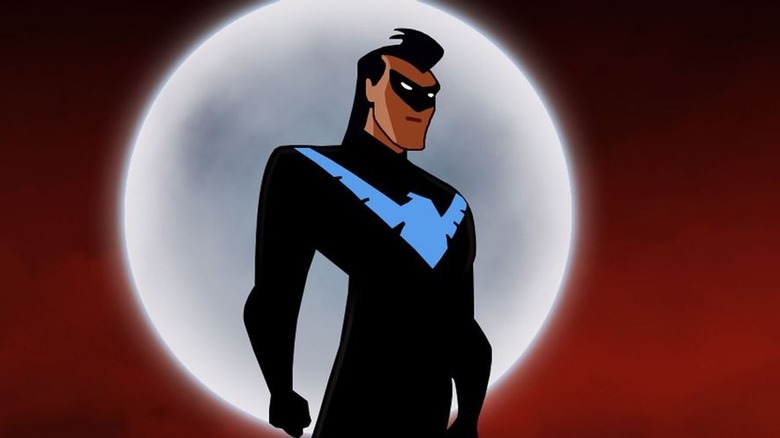 Warner Bros. Television Distribution
There's nothing definitive on the table about when we might see a "Nightwing" movie or who would don the mask. Even director Chris McKay seems to be unsure of the project's future, but he remains optimistic. When the filmmaker appeared on CinemaBlend's ReelBlend podcast, he had these words of hope: "I hope it's still a reality. I hope that we still get to make that movie. As far as I'm concerned, it's not lost yet. It is obviously something that ... [Warner Bros.] had other priorities, they've had other challenges. They'd had things that they needed to do, and I think that they found their way, with their recent successes, and the stuff that they are planning on doing now. I think it opens the door for us to still be able to do a 'Nightwing' movie."
For years, Warner Bros. attempted to launch a cinematic universe with DC properties, similar to what Marvel accomplished. That plan didn't shake out as expected, but the studio appears to be on a different path now. With "The Flash" set to open the doors to the DC multiverse and "Joker" proving an Elseworlds story could be financially successful (via Box Office Mojo), perhaps DC Films can feel more confident in pursuing a new path. 
Additionally, the recent news that mid-budget superhero movies like "Batgirl" and "Blue Beetle" will head straight to HBO Max (via Slash Film) may suggest "Nightwing" could follow a similar path. As for McKay, he goes on to discuss what his superhero film could look like: "It may not, budgetarily, be similar to what we do with 'The Tomorrow War.' But from a scope and scale standpoint, as far as the kind of action and the kind of heart, that's what 'Nightwing' is going to be all about."
As for fans, it's never too early to start fan-casting the role of Dick Grayson.