Loki's Debut Has Marvel Fans Remembering Tom Hiddleston's Hilarious Owen Wilson Impression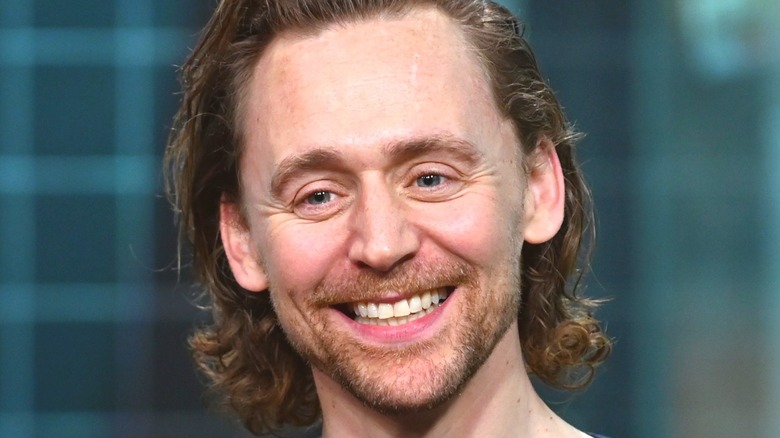 Slaven Vlasic/Getty Images
The long-awaited "Loki" series has finally premiered on Disney Plus on June 9, 2021, with the first episode, "Glorious Purpose," out now. Starring Tom Hiddleston as the fan-favorite villain, "Loki" focuses on the character's interactions with the Time Variance Authority, an organization that monitors and controls the timeline, destroying anything they decide is a "time variant." In order to avoid being wiped from existence, Loki must work with Mobius (Owen Wilson) to fix the timeline and stop a greater threat. The series, which is expected to have six episodes in its first season, also stars Gugu Mbatha-Raw, Wunmi Mosaku, Richard E. Grant, Sasha Lane, and more. 
For many fans of both the Marvel Cinematic Universe and Wilson, having the actor in a show like "Loki" is quite a surprise, but not an unwelcome one. A man with an iconic voice and a long history in comedic films, Wilson is an intriguing choice for the new Marvel series, and fans are eager to find out more about the TVA agent. As people have been watching the premiere of "Loki" and getting excited for the rest of the season, many are remembering a particular moment from more than seven years ago, when Hiddleston gave us an amazingly accurate glimpse at what Loki might've looked like if Wilson played him. Now that the two actors are working together in the character's self-titled series, there's added significance to the past impression.
Hiddleston does a spot-on impression of Owen Wilson as Loki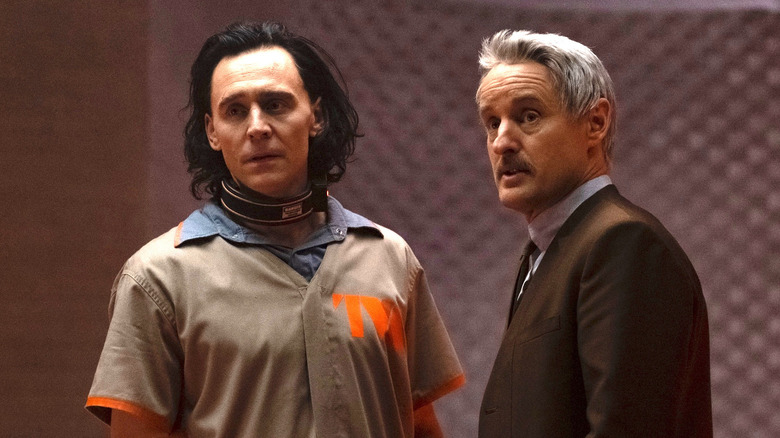 Disney+/Marvel
Back in 2013, Hiddleston sat down to talk with Popcorn Taxi for a Q&A session as a part of press for 'Thor: The Dark World," which came out in November of the same year. While in conversation, the host asked if Hiddleston might attempt an impression of what Loki would be like if Wilson were playing the character. After a few moments of thought, Hiddleston came out with a now well-known — with over 2 million views and counting — imitation of the American actor's distinct cadence and attitude. 
With lots of hand gestures and shoulder movement, this new version of Loki is more casual and easygoing. Instead of the demanding, intense delivery of the original "Kneel" line that Loki is known for, Hiddleston's imitation of Wilson in character is a little more suggestive, saying, "You know for god's sake, just, you know, like...kneel." On top of being spot-on and hilarious, the impression is now more topical than ever, leading fans like Rupert Myers on Twitter to bring the video to people's attention once again. 
In a recent interview Wilson had with Capital FM to promote the new Marvel TV series, he was asked about the famous impression. Wilson responded that while he "certainly was aware of it," Hiddleston has not done the impression in front of him, explaining that, "I'm sure if I had asked him, he would have obliged." It's truly crazy how all of this has come together so perfectly, and it would be amazing to see the imitation make its way into official MCU canon in the "Loki" series.