The Surprising Connection Between Three Of Loki's Biggest Stars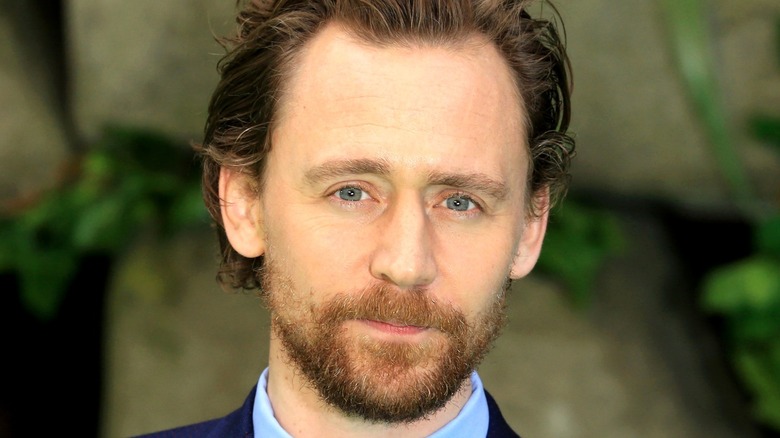 Shutterstock
As Marvel fans prepare for "Loki", which hits Disney + on June 9, fans are pouring over every snippet of new information that the show's creative team has teased as they promote the series, including the tidbit that it may be the most important show yet. The show features a stacked cast that obviously includes Tom Hiddleston as Loki, but also includes Gugu Mbatha-Raw, Owen Wilson, Richard E. Grant, Wunmi Mosaku, and Erika Coleman. And though there are likely to be plenty of references and Easter eggs for fans to unpack in every episode of the series, there are also some coincidences that have very little to do with the show itself. 
One of those, as it turns out, is a connection that is shared between three of the show's principal cast members, as revealed by a June 7 press event that Looper attended.
Hiddleston, of course, is already a cemented part of the MCU, having starred in all three "Thor" movies as well as other films throughout the MCU. The rest of the show's cast, though, is filled with people who are new to Marvel. Even so, Hiddleston is connected to some of them through a part of his life that has nothing to do with playing the titular character. 
Hiddleston, Mbatha-Raw, and Mosaku all attended the same drama school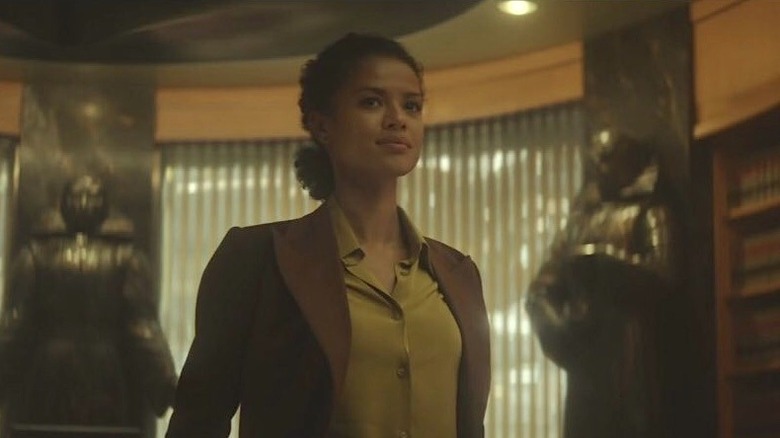 Marvel Studios / Disney+
Though not every member of the cast of "Loki" is British, a sizeable chunk of the show's principle cast are, indeed, people from across the pond. And not only is good chunk of the cast British, three of them actually know each other from well before their Marvel days: Tom Hiddleston, Gugu Mbatha-Raw, and Wunmi Mosaku all attended the same drama school. 
"I know Tom and Gugu, we were at drama school together, so I felt like, even though it was terrifying — the idea of joining the MCU, because it's like this huge thing, knowing that I was going to walk into the room and have friends there...it felt really, really good," Mosaku explained during the presser.
All three studied acting at the Royal Academy of Dramatic Art (RADA), and they even attended there at the same time. Via the school's website, Hiddleston graduated from the school in 2005, Mbatha-Raw graduated a year earlier, and Mosaku graduated in 2007.  
Speaking about the amazing coincidence, Mbatha-Raw added, "I'm so proud of everyone, and it's wonderful to see your generation rise, and as I say, stepping into these surreal, epic, larger-than-life worlds, but when you have a shared experience, when you remember the same acting tutors and you've walked down the same corridor and the same canteen, you know, all of these cultural references that we had, especially as we ended up shooting in the pandemic, it was a real comfort to have these longstanding relationships and friendships."
"Loki" will debut on Disney+ on June 9.