The Loki Star Who Didn't Realize They Actually Auditioned For The Series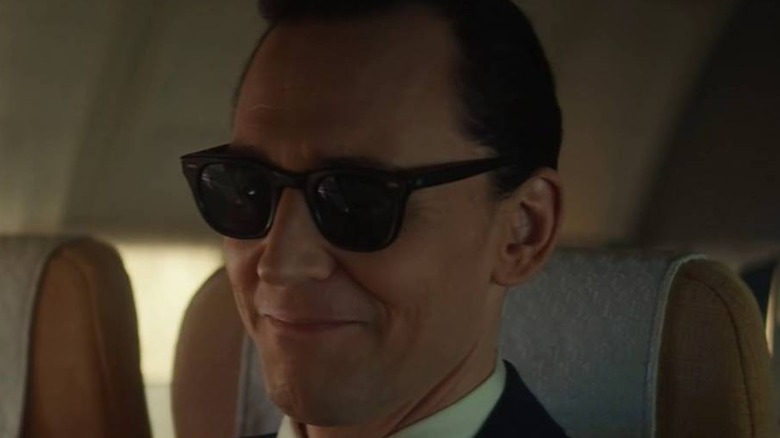 Marvel Studios/Disney+
As the god of mischief, Loki (Tom Hiddleston) never reveals all his cards at once. He maintains an air of mystery around himself so that no one is ever entirely certain what he has up his sleeve. The only entity that could possibly be even more secretive than Loki Laufeyson is Marvel Studios. 
The Marvel Cinematic Universe has grown to become the most financially successful film franchise of all time. Therefore, it should come as no surprise that the higher-ups want to ensure everyone involved in the movies and TV shows knows as little as possible as to avoid any premature leaks. As revealed by Elizabeth Olsen (via Screen Rant), many of the actors didn't even know how "Avengers: Infinity War" would end until right before they filmed their final scenes. 
That level of secrecy even extends into the Disney+ original series, especially "Loki." Seeing as how the latest Marvel series takes the trickster throughout the timeline, the show could have serious ramifications going into Phase 4 of the MCU. Perhaps it should come as no surprise that many of the actors stayed in the dark about various aspects of the show, and one didn't even know she auditioned for "Loki" initially.
Wunmi Mosaku received dummy sides during her Loki audition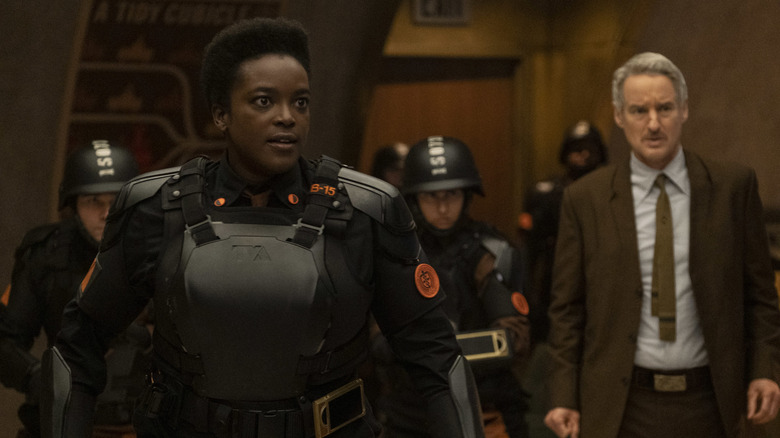 Marvel Studios/Disney+
Wunmi Mosaku is no stranger to starring in blockbuster franchises. With previous roles in "Batman v. Superman: Dawn of Justice" and "Fantastic Beasts and Where to Find Them," she's proven her mettle as an actor time and time again. After starring in a major DC Comics movie, it only makes sense for her to jump ship over to Marvel to play Hunter B-15, and she more than holds her own against the likes of Hiddleston, Owen Wilson, and Gugu Mbatha-Raw. However, she had no idea she was about to enter the MCU when she first tried out for "Loki" because no one told her. 
Looper recently had the chance to attend a presser for "Loki" in anticipation of the show's premiere on June 9. Mosaku talked about what it was like to enter such a prominent fictional universe. As she explains, "I was so excited. I didn't know I was auditioning for 'Loki.' I had been given some, like, dummy sides for an audition." Mosaku later mentions how she received a call in the middle of the night telling her about how her next gig would be in a Marvel series, which took her by surprise because she had no idea that was even on the table.
She doesn't state what exactly she had to read, but it must've shown she could have the commanding presence necessary to reign in the mischievous ways of Loki. Judging from the trailers, it looks like Mosaku has plenty of opportunities to show why B-15 is more than a match for the trickster god.