What Adam Bartley Has Been Up To Since Longmire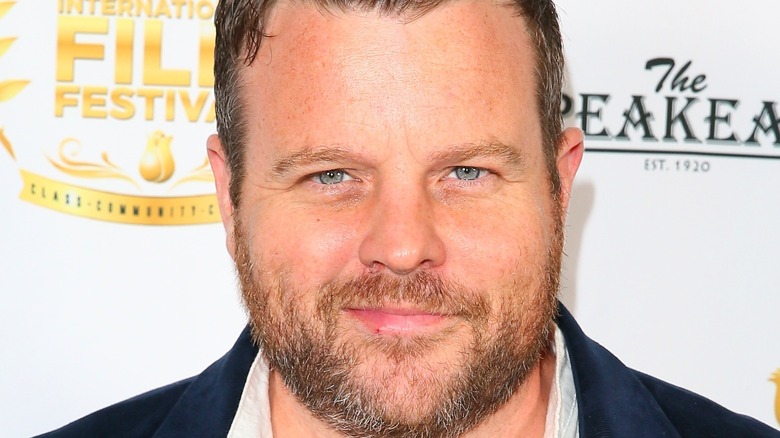 JB Lacroix / Getty Images
Adam Bartley has worked as an actor for over a decade, but casual viewers will still likely know him best for his role on A&E drama "Longmire" as sheriff's deputy Archie "The Ferg" Ferguson. While Ferguson is first hired as a favor to his father, the young sheriff slowly but surely proves himself to be a worthy member of the team, and Bartley played the determined — if awkward — deputy for six seasons before the show ended in 2017.
However, it's worth noting that Bartley was a prolific television actor even before "Longmire" started. In 2011, he made guest appearances in episodes of "Justified" — where he, like many one-off characters, meets a nasty fate — and "Criminal Minds," among others. He has also stayed plenty busy in the years since the drama concluded, including an increasing number of roles in film, and a three-episode arc in one of the biggest network shows on television.
Here's what Adam Bartley has been up to since he played The Ferg in "Longmire."
Adam Bartley played a memorably mean stable hand in This Is Us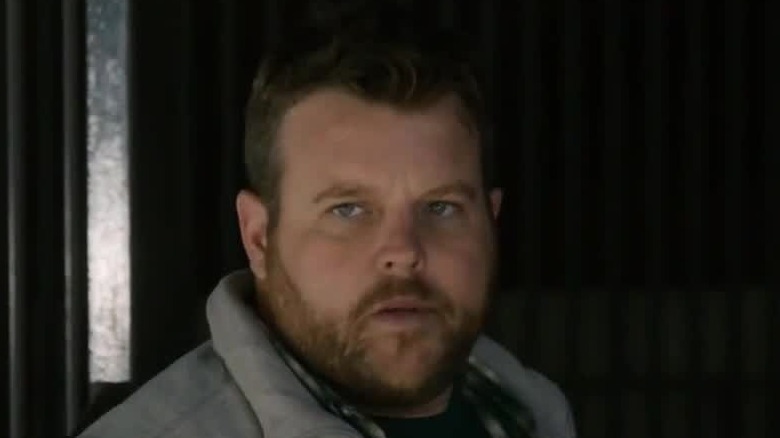 NBC
Shortly before "Longmire" ended in 2017, Bartley was cast in the first season of megahit NBC series "This Is Us." The actor appeared on three episodes as Duke, the surly stable worker at a weight loss camp Kate Pearson attends. Unlike his character on "Longmire", Duke is rude and obnoxious. Despite Kate being engaged, he hits on her repeatedly, and remarks that the camp is a joke. Kate is finally pushed too far and stands up for herself: "Do I have issues? Yes. But deep down, I'm awesome ... You're gonna wander this camp alone. Probably until the day you die."
However, Duke then reveals why he's working there at all — his parents are the owners of the property. And with that, Kate is kicked out of the camp and returns to her fiancé, ready to work on her problems rather than focus only on losing weight as a route to happiness.
Bartley's role on the show was brief, but the actor gives a memorably mean, charismatic performance, and he (inadvertently) helps Kate see that the camp won't solve her issues.
Adam Bartley was just cast in Amazon's Lightyears series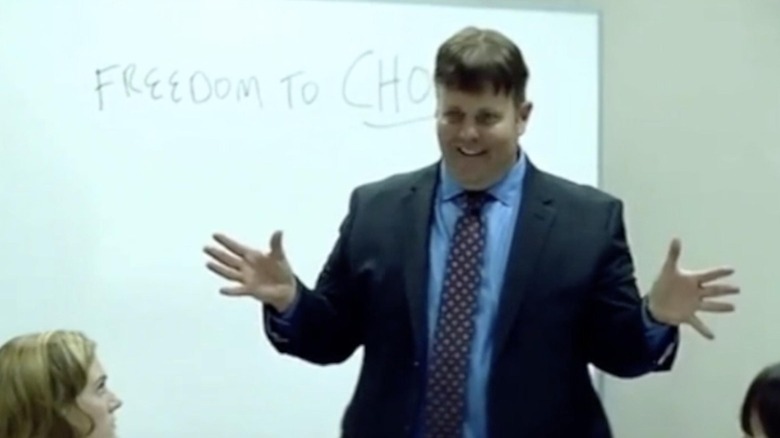 Mirror Releasing
The actor has also found time for other roles in television and film. After "Longmire" ended, he — naturally enough — played two police officers in "Annabelle: Creation" and "Under The Silver Lake," before appearing as real life pollster and pundit Frank Luntz in the Dick Cheney biopic "Vice."
In 2019, he lent his voice to Netflix series "Love, Death & Robots," where he played werewolf marine Sergeant Sobieski in "Shape-Shifters". The same year also saw Bartley find comedic gold on an episode of "The Magicians" as a middle manager of sorts in the mundane realm of the Old Gods.
Other recent TV credits of his include small roles on shows such as "All Rise," "Call Me Kat," and the FX drama "Snowfall." He will soon appear in the short film "The Last Straw," still in post-production (per IMDb).
Looking forward, it was announced in May 2021 that Bartley had been cast in the Amazon science fiction series "Lightyears", according to Deadline. The show features Spacek and Simmons as the Yorks, a couple who long ago discovered a chamber in their backyard that leads to a mysterious planet. Bartley will play Byron, a neighbor and busybody convinced the Yorks are up to something. No other details have been released about the production or release date of the show, but Bartley's fans should be excited — this is his first regular TV role since "Longmire".