What Happened To Frank On American Pickers?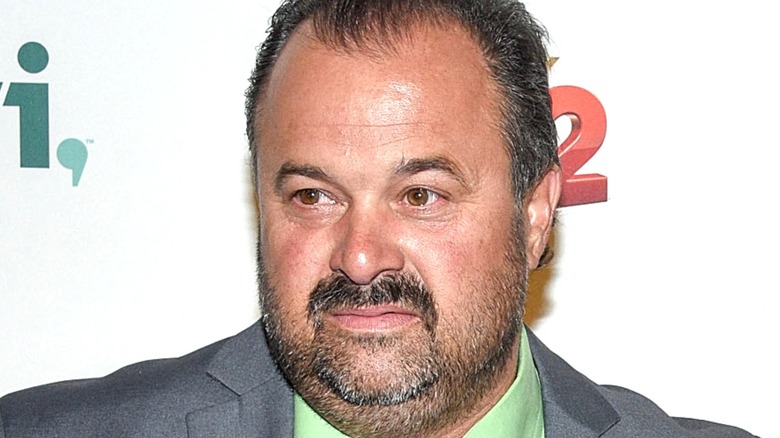 Grant Lamos IV/Getty Images
The reality television series "American Pickers" has been a constant presence on History's programming schedule for over a decade, and remains a fan-favorite show to this day. Since the series' premiere in January 2010, the stars of "American Pickers" have traveled near and far, searching the United States for valuable pieces of history housed in shacks, sheds, shops, storage containers, and more. Considering that there's still a lot of territory the stars haven't covered in the show's 22 seasons, it stands to reason that "American Pickers" could last another decade or more on air. 
Of course, that depends on whether or not the network and the series' trio of hosts — Mike Wolfe, Frank Fritz, and Danielle Colby — choose to stick around. However, as evidenced by the most recent batch of episodes, that may very well be far from the case. Wolfe and Colby were back in action for more antiquing adventures, but when "American Pickers" premiered its 22nd season in January 2021, Fritz was nowhere to be found. 
Additionally, he was absent for the show's midseason return on June 7, causing speculative chatter from fans to ensue. Renewed discussion about Fritz's Crohn's disease diagnosis, which explains his recent (and very noticeable) weight loss, prevailed in some circles, while others pointed to Jersey Jon taking his place as a sign that Fritz's "American Pickers" tenure could be coming to an end.
Here's what we know about Frank Fritz's "American Pickers" status.
Possible factors keeping Frank Fritz from American Pickers for the time being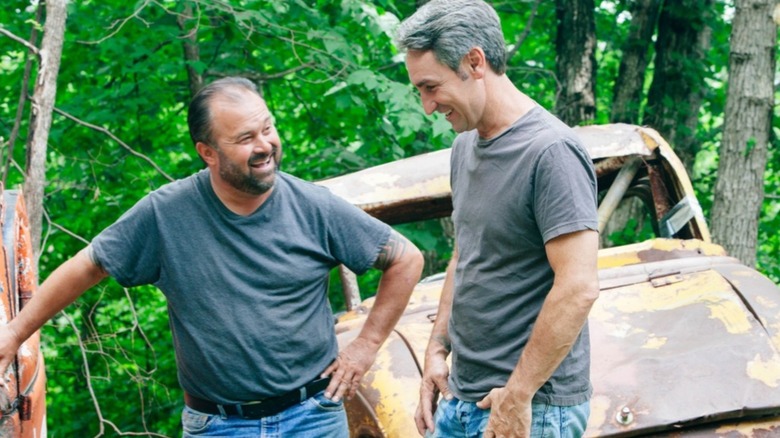 History
There isn't a ton of concrete information out there about why Frank Fritz has been missing from recent "American Pickers" episodes, but outlets like Celeb Hook are claiming that there are a few factors preventing his immediate return. 
First and foremost, COVID-19 is still very much a problem, and since Fritz is someone with a serious, preexisting medical condition, risking catching the virus is surely something he would want to avoid. Neither Fritz nor anyone part of the "American Pickers" team have confirmed this as a reason for Fritz's absence, but a press release issued ahead of the show's arrival in Missouri in May 2021 reveals that the cast and crew are taking things seriously regarding COVID-19 safety. "We understand that with the proliferation of COVID-19, we are all facing very uncertain times. We at American Pickers are taking the pandemic very seriously and will be following all guidelines and protocols for safe filming as outlined by the state and CDC," the press release reads in part (via the Neosho Daily News). 
Both Celeb Hook and the U.S. Sun have also claimed that Fritz was quarantining in LeClaire, Iowa — the location of one of the two Antique Archaeology stores — where he recently sold his and his ex-fiancé, Diann Bankson's, $358,000 home (via the U.S. Sun).
Frank Fritz also had back surgery
It's also worth mentioning that Mike Wolfe has acknowledged Frank Fritz's disappearance, with Reality Titbit reporting Wolfe's announcement that Fritz underwent back surgery for an undisclosed reason. Over on the American Pickers on the History Channel Facebook page, one fan confirmed in a comment under a photo post in March 2021, "[Frank's absence] has been addressed in a past episode ... Frank had back surgery, he's recovering." The commenter added that in a later episode, Frank's name was mentioned twice, which should be proof that he "obviously hasn't been cut out of the show."
Though it's unclear what Fritz had surgery for, some types of operations on the back or spine can incur a lengthy recovery period, while others have a shorter recovery time. According to Dr. Michael Kaiser, who specializes in neurosurgery and spine surgery, patients spend at least one day, often more, in the hospital immediately after surgery, then endure between six to eight weeks and several months of recovery (via Neurosurgeons of New Jersey). Dr. Kaiser also notes that patients will likely begin physical therapy one to three months following surgery, and that the frequency, intensity, and overall duration of therapy sessions differs depending on the type of surgery the patient had and their surgeon's recommendations.
Having and recovering from back surgery, managing Crohn's disease, selling a house, and avoiding catching and spreading COVID-19 would overwhelm just about anyone — and Frank Fritz is likely no exception. With COVID-19 vaccination numbers soaring (per Bloomberg) and mask mandates being slowly rolled back as well (via U.S. News & World Report), hopefully Fritz will feel more comfortable hitting the road with his longtime co-host Mike Wolfe and digging through America's biggest treasure troves in the near future.