Here's Where You Can Watch The Wind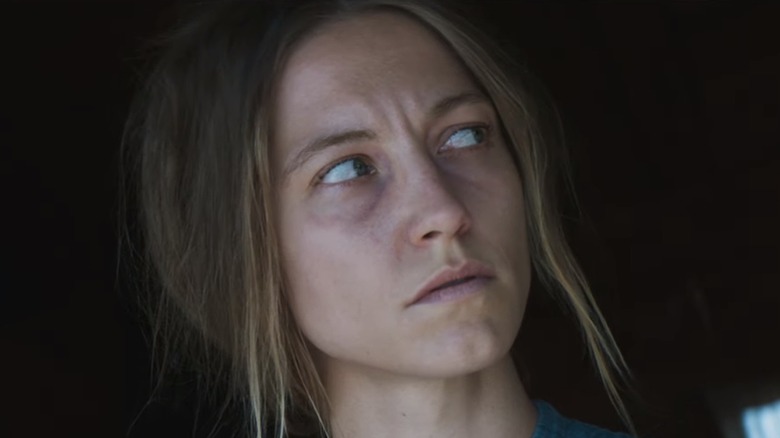 IFC Midnight
There's arguably never been a better time to be a horror movie fan than right now. That's thanks in large part to the bold work of next-wave genre maestros like Jordan Peele ("Get Out"), Ari Aster ("Hereditary"), Alex Garland ("Annihilation"), and Robert Eggers ("The Witch"), who continue to push the horror realm into harrowing new territory. You can go ahead and add Emma Tammi's name to that list. She explored the eerie isolation of the Old West to soul-shaking effect in her 2019 fright fest "The Wind."
Set in the wilds of New Mexico circa the late 19th Century, "The Wind" tells the story of Lizzy (Caitlin Gerard), a fiery frontierswoman whose grip on reality is tested by a series of unfathomable tragedies, and the pervading belief that some sinister Prairie-bound presence is behind it all. Told with bracing grit and a near claustrophobic sense of paranoia, "The Wind" is a haunting, atmospheric marvel designed to shroud your mind and your spirit in an emotional darkness you'll not soon shake, a fact that helped make it one of 2019's most deeply unsettling movies. 
For those who've never heard of "The Wind," or simply missed it during its infuriatingly brief theatrical run, the good news is you can now finally catch up in the land of streaming with this moody, overlooked masterpiece of isolationist horror.
The Wind is currently wailing on Netflix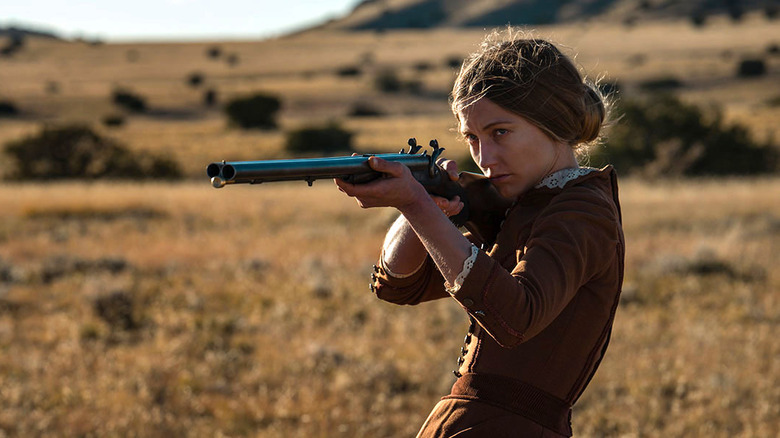 IFC Midnight
In fact, those of you who subscribe to Netflix can hit the platform and add "The Wind" to your streaming queue right now, as the film was one of many cinematic gems added to the streamer's programming slate in June. For those who've not yet opted to bring Netflix into their homes, well, the options to watch "The Wind" are a bit more limited, as it's the only major streamer offering the film at the moment.
That doesn't mean you don't have any options for watching "The Wind" in the comfort of your own home, however, as the film is readily available on the VOD market. You can rent "The Wind" digitally from iTunes, VUDU, YouTube, or Google Play for roughly $4, and while the film is not currently available to rent via Amazon Prime Video, you can buy it outright for about $13. If that doesn't suit your tastes, you can also watch "The Wind" by adding a subscription to AMC+ to your Amazon or Sling accounts. Likewise, purveyors of physical media can always pick up a DVD of the film for about the same cost.
However you choose to watch "The Wind," please see that you do, because it's that rarest of horror films as viscerally disturbing as it is emotionally arresting.