The Simpsons: Hank Azaria Willing To No Longer Voice Apu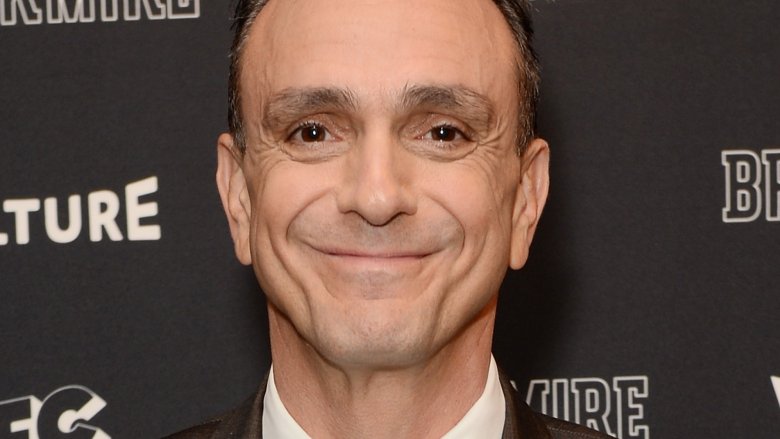 Getty Images
Hank Azaria is more than willing to step away from The Simpsons. 
Recently, The Simpsons has been at the center of heated controversy surrounding its character Apu Nahasapeemapetilon, voiced by Hank Azaria. In his documentary The Problem with Apu, comedian and filmmaker Hari Kondabolu raised concerns about Apu's portrayal, which caught the attention of Simpsons creatives and cast members earlier this year. 
The Simpsons subsequently addressed Kondabolu's argument that Apu, though not an evil character, preserves and perpetuates negative stereotypes about and has been used to mock people of Indian and East Asian descent. The show aired an episode titled "No Good Read Goes Unpunished" that responded to the documentary with what many have felt was a cold-hearted shrug. In the episode, Lisa Simpson responded to a question from her mother, Marge, by stating, "Something that started decades ago and was applauded and inoffensive is now politically incorrect. What can you do?" Lisa then looked over at a framed picture of Apu on her nightstand, inscribed with the phrase, "Don't have a cow."
Azaria himself had a more open-minded response to the controversy when he appeared on The Late Show with Stephen Colbert. The actor revealed that he has no issue with no longer voicing Apu on The Simpsons moving forward. 
"I really want to see Indian, South Asian writers in the room — not in a token way — genuinely informing whatever new direction this character takes, including how it is voiced or not voiced. I'm perfectly willing to step aside or help transition it into something new," said Azaria. 
He prefaced that statement with an equally mature sentiment: "I have given this a lot of thought, and, as I say, my eyes have been opened. And I think the most important thing is we have to listen to South Asian people, Indian people, in this country, when they talk about what they feel and how they think about this character, and what their American experience of it has been. And, as you know, in television terms, listening to voices means inclusion in the writers' room."
Back in January of 2018, Azaria said that the notion that his character may have "caused any kind of pain or suffering in any way" is "disturbing" and heartbreaking. "The idea that anybody, young or old, past or present, was bullied or teased or worse based on the character of Apu on The Simpsons, the voice, or any other tropes of the character is distressing," the actor stated. "And especially in post-9/11 America, the idea that anybody was marginalized based on it or had a hard time was very upsetting to me personally and professionally."
The Problem with Apu filmmaker Kondabolu tweeted in response to Azari's recent remarks, "Thank you, Hank Azaria. I appreciate what you said and how you said it."
While there's no telling whether Azaria will exit the series, or how Apu will be a part of it in future episodes, the show's executive producer Al Jean has stated that he and the Simpsons team will "continue to try to find an answer" to the situation that is "popular and more important."