Netflix Just Dropped Amazing News For Cowboy Bebop Fans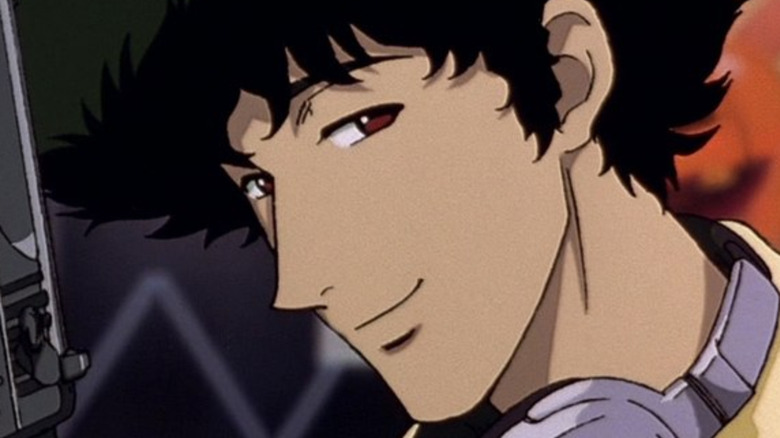 Sunrise
American-made live-action adaptations of Japanese anime series have become something of Hollywood trend in recent years. At Amazon Studios, for example, a live-action adaptation of edgy vampire series "Hellsing" is currently in the works (via Deadline). Netflix, meanwhile, is in the midst of adapting classic shonen series "Yu Yu Hakusho" into live action. Also on Netflix's slate of upcoming releases is a live-action "Cowboy Bebop" series.
Hollywood anime adaptations have historically been something of a mixed bag. The Scarlett Johansson-led "Ghost in the Shell" and Netflix's film version of popular manga "Death Note," for example, are among the worst Hollywood anime adaptations ever made. When Netflix's "Cowboy Bebop" series was first announced in November 2018, courtesy of Variety, a few key details helped provide some reassurance to fans that the new show might succeed where some of its predecessors failed. Original series director Shinichiro Watanabe was announced as a consultant, and a number of staff members of original animation studio Sunrise also signed on as producers.
Now, a June 8 tweet from the Netflix Geeked Twitter account has announced the return of another key member of the original "Cowboy Bebop" team, increasing the likelihood that the upcoming Netflix series can capture some of the magic of its beloved source material. In a double whammy, the tweet also has a video attached — and it confirms a rough release date for Netflix's live-action "Cowboy Bebop" series.
Three, two, one — let's jam
Netflix's recent tweet reveals that the soundtrack for its forthcoming "Cowboy Bebop" adaptation will include original music by Yoko Kanno, who worked as the composer of the music in the original anime series. The video accompanying the announcement tweet features the main "Cowboy Bebop" cast in costume as Spike Spiegel (John Cho), Jet Black (Mustafa Shakir), and Faye Valentine (Daniella Pineda), and includes text that reads, "There's no Bebop without Yoko."
Additionally, the video is set to "Tank!" — the song that underscores the opening of the original "Cowboy Bebop" anime. The entire soundtrack of "Cowboy Bebop" is, in so many words, famously good. Whereas "Tank!" is jazzy, other works included in the anime's score span country, metal, opera, and other genres, depending on the demands of a given scene.
In the announcement tweet, Netflix notably lists Kanno as responsible for original music in the video and "creating the soundtrack," rather than as the show's sole composer. While there's no guarantee, then, that every single musical piece in the upcoming series will be a Kanno work, it nevertheless appears that Netflix has secured Kanno in a significant capacity, ensuring that their new version of "Cowboy Bebop" will retain at least one key element that helped make the original series a classic. 
As also detailed in Netflix's announcement, "Cowboy Bebop" will premiere sometime this fall — likely between September and November or December. A set release date, including a month and a day, should be coming soon.