The Forgotten Brendan Fraser Rom-Com You Can Catch On Hulu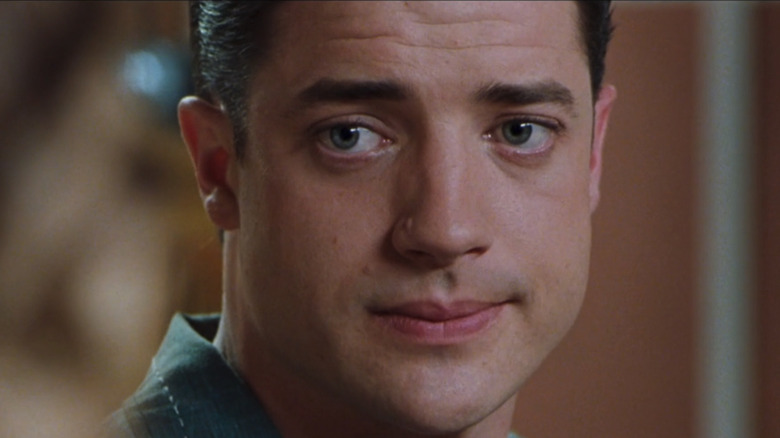 New Line Cinema
When you hear the name Brendan Fraser, you probably think of some of the bigger movies he's been a part of: "The Mummy" franchise, "George of the Jungle," and maybe even the 2004 crime drama "Crash." Though Fraser had a stint of less lucrative films in the mid 2000s, he's continued to be a beloved actor through the years, and several of his movies are available to watch on different streaming platforms. He's received recognition for several roles, including a Teen Choice Award nomination for "The Mummy" and an Online Film & Television Association award for his guest role on "Scrubs," according to IMDb.
Aside from his more notable roles, Fraser's success came through tons of other underrated projects, from the cult classic comedy "Encino Man" to the lighthearted comedy "Dudley Do-Right," based on an animated character by the same name. One of his most underrated films is an oft-forgotten 1999 romantic comedy that also featured Alicia Silverstone, Sissy Spacek, Christopher Walken, and Dave Foley. If you have a Hulu subscription, there's nothing stopping you from adding this one to your list.
Blast from the Past is a hidden gem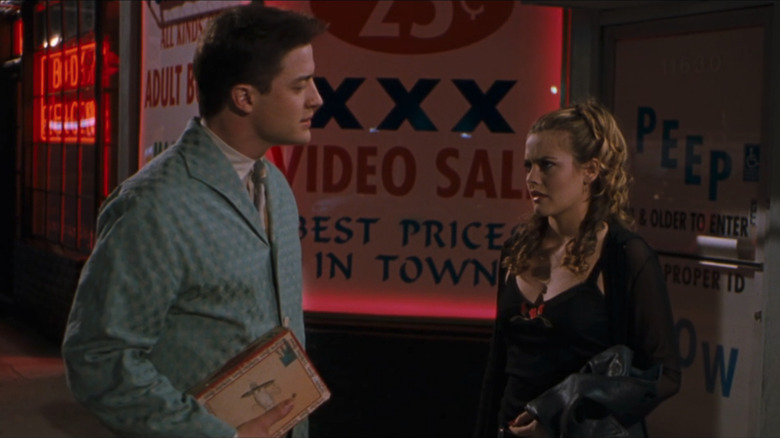 New Line Cinema
The star-studded rom-com "Blast from the Past" centers on the Webber family, made up of the eccentric scientist Dr. Calvin Webber (Walken), and his wife Helen (Spacek). In the '60s, with a nuclear war looming, Dr. Webber builds a secret fallout shelter in their yard, and he and the very pregnant Helen go in there to hide. When they feel a plane crash-land on their home, they mistakenly think it's a powerful bomb explosion, so they remain in the shelter for 35 years thanks to the extensive preparation Dr. Webber did. Their son, Adam, is born shortly after they enter the hideout, and he's raised on '50s and '60s pop culture underground.
In 1997, the now-adult Adam (Fraser) is sent to go above ground to get supplies for the family, and he discovers a new (to him) world. He sees the sky for the first time, explores Los Angeles, and meets the rough-around-the-edges Eve Rustikoff (Silverstone). "Blast from the Past" follows Adam as he catches up with the times and attempts to adjust to the present day, while Eve tries to resist falling for Adam's naïve and boyish charms.
"Blast from the Past" may not have overwhelmingly positive reviews on aggregators like Rotten Tomatoes, but it remains a perfect example of Fraser's abilities as a comic actor.