Ron's Gone Wrong - What We Know So Far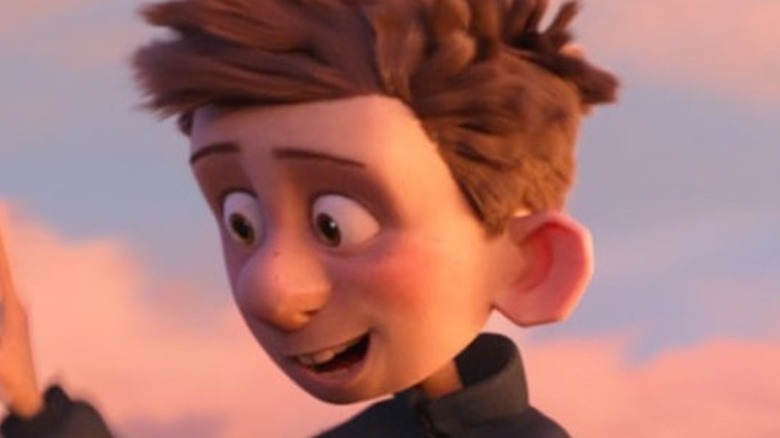 20th Century Studios
Imagine if Zach Galifiankis was your best friend, but instead of a bearded man, he's a robot that's kind of like a cross between Siri and BB-8. And he's defective. So instead of him being your best friend and personal assistant, you spend all your time trying to take care of him. If you can imagine that, you can imagine "Ron's Gone Wrong," an animated family comedy coming to theaters this fall. The film's trailer is available on YouTube.
"Ron's Gone Wrong" is the first feature film from Locksmith Animation, a British studio founded by "Arthur Christmas" director Sarah Smith, "Shaun the Sheep Movie" producer Julie Lockhart, and investor Elisabeth Murdoch. The film will be distributed by 20th Century Studios. It's directed by Smith and Pixar veteran Jean-Philippe Vine and written by Smith and "Borat" contributor Peter Baynham.
Smith told Entertainment Weekly that the film's story of human connectedness is especially resonant in the pandemic era, when lockdowns prevent face-to-face interaction. "The bad guy of the film says, 'Stay home, stick to your screens, you don't need to see each other.' Of course, for most kids, they desperately need to see each other," she said. "So, in a way, our film became more poignant and about the pitfalls of relationships conducted entirely through screens and messages online, because you just don't have all those other human cues. It means everyone has to work hard to communicate with each other."
Here's what else we know so far about "Ron's Gone Wrong," which is clearly aiming to be the feel-good family hit of the fall.
When is the release date of Ron's Gone Wrong?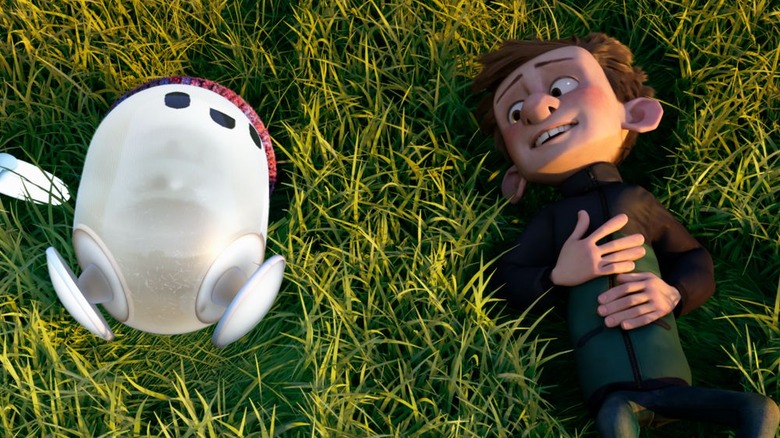 20th Century Studios
"Ron's Gone Wrong" will head to theaters on October 22, according to Deadline. It was originally scheduled to be released in February 2021, then it was pushed back to April, and then even farther back to October to accommodate Disney's very crowded and backed-up release calendar. Other movies (from all studios) coming out on that Friday include Wes Anderson's comedy "The French Dispatch," Edgar Wright's psychological thriller "Last Night in Soho," and stunt comedy "Jackass 4." 
"Ron's Gone Wrong" bears a passing similarity to the recent Netflix animated film "The Mitchells vs. the Machines," which is also about the necessity of staying connected to the flesh-and-blood world of other human beings instead of confining the majority of one's existence to the digital world of screens and social media. But beyond that mild thematic overlap, the plots and styles of the two films are quite different. "The Mitchells vs. the Machines" was a road movie about an entire family, while "Ron's Gone Wrong" is a buddy movie about a boy and his robot.
Who is in the cast of Ron's Gone Wrong?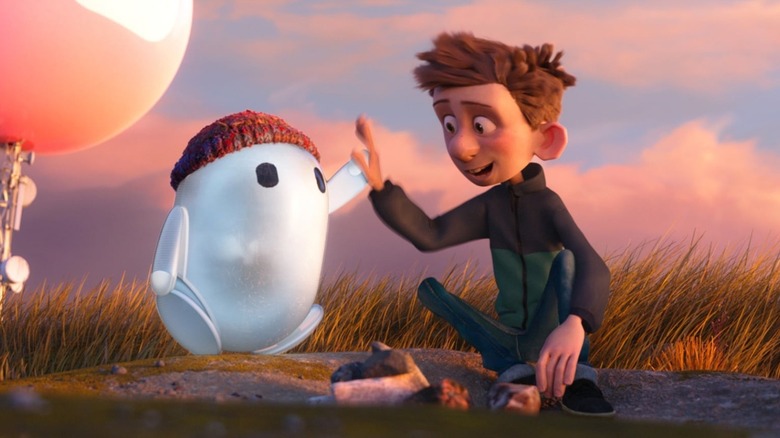 20th Century Studios
The voice cast of "Ron's Gone Wrong" includes some very talented people with very distinctive voices. The aforementioned Zach Galifianakis is the voice of Ron, the budget robot of the title. Ron's "best friend" Barney is voiced by Jack Dylan Grazer, who's known for the "IT" movies and "Shazam." He will also provide the voice of the titular sea monster in the forthcoming Pixar movie "Luca." Leave some voice work for other people, Jack!
The cast also includes "The Favourite" Oscar-winner and "The Crown" star Olivia Colman; Ed Helms, best known for portraying Andy Bernard on "The Office"; "Jurassic World: Fallen Kingdom" and "Detective Pikachu" star Justice Smith; comedian and "Deadpool 2" actor Rob Delaney; Disney's "Gabby Duran and the Unsittables" star Kylie Cantrall; Ricardo Hurtado, best known for "The Goldbergs"; "black-ish" star Marcus Scribner; and Thomas Barbusca, a talented young comic actor whose credits include "Chad" and "The Mick."
What's the plot of Ron's Gone Wrong?
Like most middle schoolers, Barney just wants to fit in. And fitting in means having a B-Bot, an extremely advanced technological friend that's somewhat similar to Baymax from "Big Hero 6." It's like an iPhone that can have a conversation with you. But Barney's dad doesn't get him a normal B-Bot. He gets him Ron, who doesn't work right. He doesn't do what Barney says, he's always glitching out, and he's embarrassing. He's exactly what Barney needs, because Barney needs to stop worrying so much about what other people think.
Here's the official description: "20th Century Studios and Locksmith Animation's 'Ron's Gone Wrong' is the story of Barney, a socially awkward middle-schooler, and Ron, his new walking, talking, digitally-connected device, which is supposed to be his 'Best Friend out of the Box.' Ron's hilarious malfunctions, set against the backdrop of the social media age, launch them into an action-packed journey in which boy and robot come to terms with the wonderful messiness of true friendship."