Jackass 4 Release Date, Cast And Trailer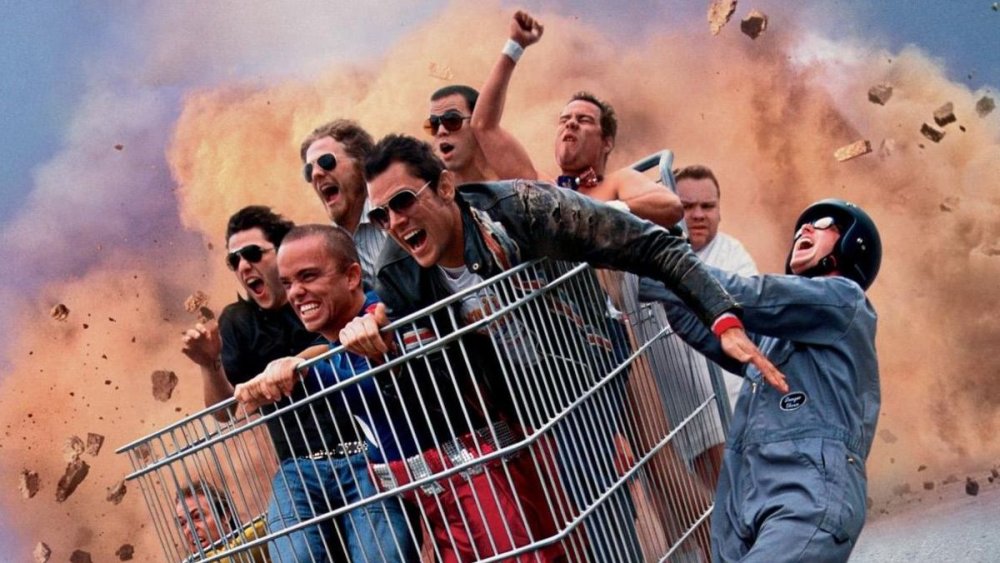 MTV Films/Paramount
Between 2000 and 2010, television and film audiences of a certain stripe reveled in the antics of a group of merry pranksters led by a foolish, foolish man by the name of Johnny Knoxville. These guys — who included such smartass, goofy personalities as Steven "Steve-O" Glover, Bam Margera, Dave England, Jason "Wee Man" Acuña, "Danger" Ehren McGhehey, Chris "Party Boy" Pontius, and the late Ryan Dunn — were united by two distinct personality traits shared by them all: a really messed up sense of humor, and a distinct lack of any sense of self-preservation.
Together, they fielded one of the most jaw-droppingly hilarious TV programs in the history of the medium: MTV's Jackass, which saw them partake in pranks, stunts, and ridiculous "challenges" that no sane person would ever undertake. While the series only ran for three seasons, it spawned three feature films chock-full of amazingly dangerous, often disgusting, side-splittingly funny mayhem in 2002's Jackass: The Movie, 2006's Jackass Number Two, and 2010's Jackass 3D. We'd also be remiss not to mention the 2013 spin-off feature Jackass Presents Bad Grandpa, which featured Knoxville in frighteningly realistic old man makeup pulling lunatic pranks on unsuspecting dupes with the help of young accomplice Jackson Nicoll.
Enough time has passed that we had begun to think that the world was safe from these people (and they from it), but in late 2019, it was announced that — perhaps inevitably — Jackass 4, a new feature-length provocation from Knoxville and friends, would soon be making its way to theaters. While details are so far relatively scarce, you might want to bookmark this page, because we'll be updating it with every new piece of info on the flick we can get our hands on up until its release. Here's everything we know so far about Jackass 4 — a film which promises to be, we feel extremely comfortable in predicting, one of the greatest works of art ever produced by the human race.

When will Jackass 4 be released?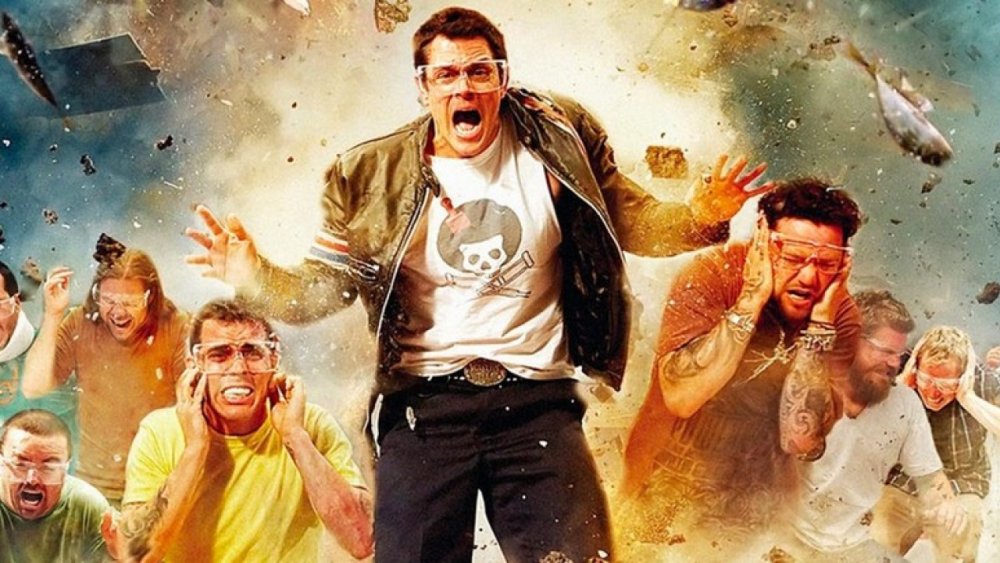 MTV Films/Paramount
As recently as January 2019, Steve-O went on record saying that he believed that Jackass 4 would never happen. "The short answer is that Knoxville is not interested in doing that," he said during a conversation with Loudwire. "He wanted to sort of keep the legacy intact, and I can't really argue with it." Just six months later, though, in July of that year, Steve-O and Chris Raab — better known to fans of the series as Raab Himself — gave us a harbinger of the news to come. "Everyone's pretty interested in it," Raab said while hosting Steve-O on his podcast, and this time, Steve agreed. "We're approaching the 20-year anniversary of when 'Jackass' first came out on MTV," he said. "I do know that there's an urge, an idea to commemorate that anniversary in some way. It could be small; it could be big. I don't know what's going to happen." (via Philly Voice)
Amazingly, by the end of the year, we'd gone from "never gonna happen" to "okay, it's happening." We even have a release date: Paramount Pictures, which distributed the first three flicks, has slated Jackass 4 for release on March 5, 2021. (via Entertainment Weekly) Will all of the old crew be lining up to potentially inflict life-threatening injuries upon themselves, consume things that would make a billy goat back away in disgust, and shove foreign objects into unmentionable areas? About that, we're not sure.
Who will be in the Jackass 4 cast?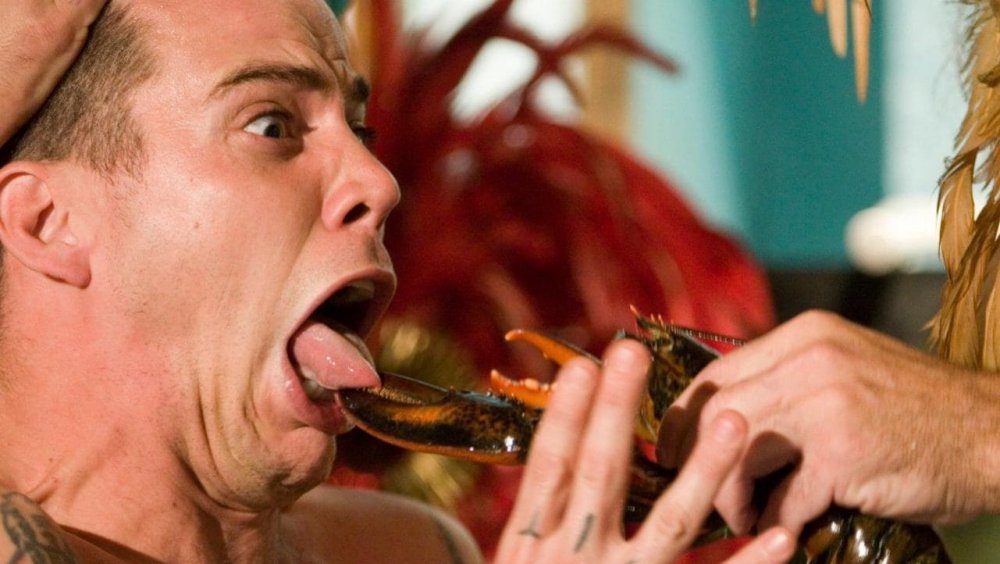 MTV/Dickhouse
It certainly sounds like Steve-O, Knoxville, and others from the core cast might be back on board — but Knoxville has also implied that at this point, the signature Jackass brand of stupidly dangerous and/or stomach-turningly gross stunts might be better-suited to some new cast members, ones closer in age to the original cast when the show first started. 
Speaking with Entertainment Weekly in 2018, Knoxville said, "It's not like we're saying no. If we did do a new one, we'd have to bring in some new younger guys — just to bring some fresh blood into it. But [another movie is] possible." We're thinking that the addition of a few younger cast members would probably be a good idea, if for no other reason than that Knoxville has endured enough injuries over the course of his Jackass career to kill a freaking Terminator.
Of course, it should be noted that even if the original cast does return, they will sadly be missing Dunn, who died in a car accident in 2011. One of the most utterly fearless of all the Jackasses, we're sure that Dunn will be there in spirit when the cameras start rolling on Jackass 4, egging on his old friends... or perhaps just egging them.
Does Jackass 4 have a trailer yet?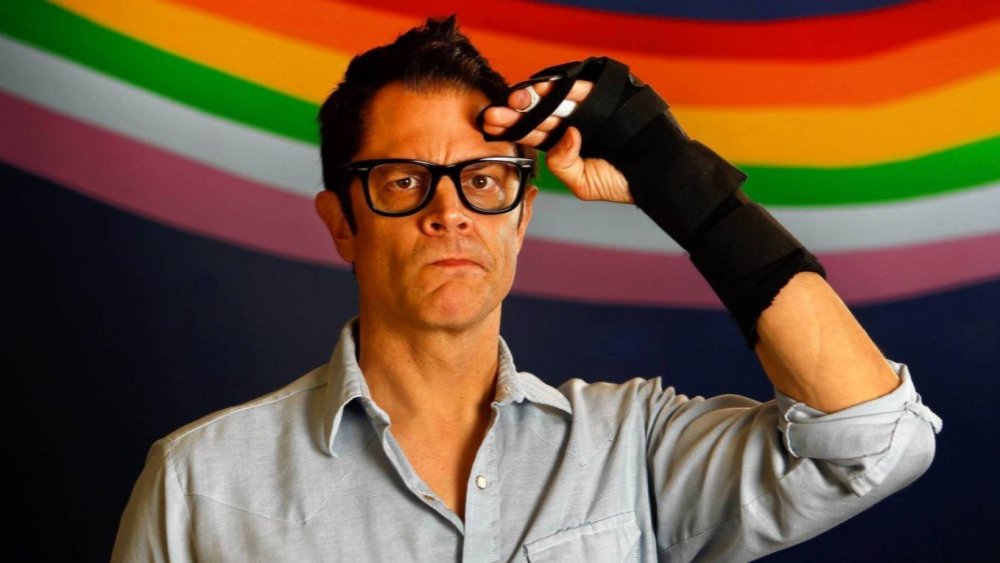 Of course, since Jackass 4 has yet to enter production, it does not yet have a trailer. Considering that the films don't have the intensive and lengthy pre-production schedule of most theatrical features, though, we can probably expect to see one sooner rather than later. 
As soon as it's released, you can bet your sweet behind that we'll be posting it right here. In the meantime, let's all thank our lucky stars that sometimes — when the entertainment gods smile upon us — true greatness once thought lost can reappear, as fresh and vital as it's ever been, to enrich our lives once more. We may never have gotten a Beatles reunion, but here comes Jackass, getting ready to storm into theaters and rock the world of film with all the force of a swift kick to the groin. Being true fans of the art of cinema, we cannot wait.