The Owen Wilson Flop Getting A Second Chance On HBO Max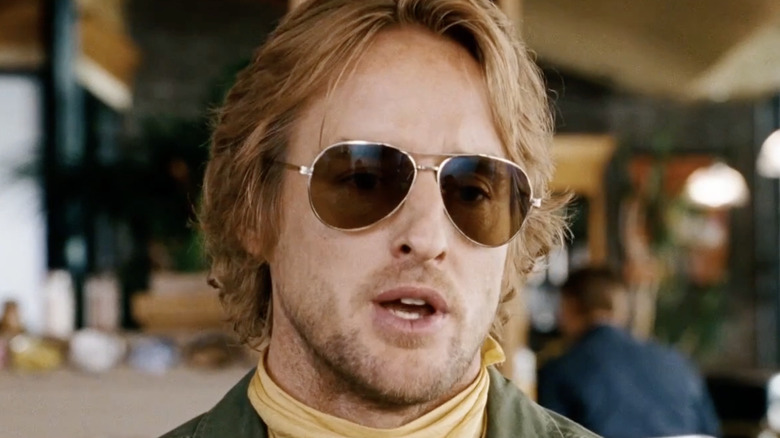 Paramount Pictures
Owen Wilson has been in the industry for over a quarter of a century. He first hit the scene in 1993's "Bottle Rocket," which co-starred Wilson's brother, Luke, and was directed by future Oscar nominee Wes Anderson. The actor would go on to spend the early 2000s making a name for himself in comedies, including "Zoolander," "Wedding Crashers," "Starsky & Hutch," "Shanghai Noon," and "Meet the Parents." Of course, many Pixar fans know Wilson as the voice of Lightning McQueen in the "Cars" trilogy, and audiences can catch him making his MCU debut as Mobius M. Mobius in the holy anticipated "Loki" series. 
Like any longtime actor, Wilson's career hasn't been exclusively a highlight reel. Some films have gone under the radar, less adored by critics and fans alike. However, thanks to streaming, one of the actor's flops is getting a second chance.
"Drillbit Taylor," co-written by Seth Rogen, tells the story of two teenagers seeking a bodyguard to protect them from their high school bullies. They ultimately hire Drillbit (Wilson), who tells them he's a martial arts expert, though in reality he is homeless and intends to rob the boys. However, the unlikely group of friends develop a bond, and learn a lot about themselves along the way.
Drillbit Taylor has a very impressive cast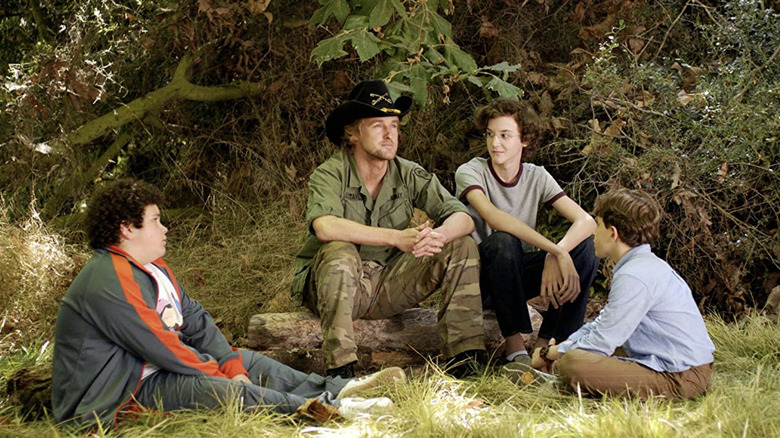 Paramount Pictures
"Drillbit Taylor" was not initially well-received by critics and fans, holding a 26% Tomatometer score and 44% Audience score on Rotten Tomatoes. However, the coming-of-age film is not without its charms, and we think it's definitely worth a watch.
The film has an impressive cast outside of Wilson. Then-newcomers Troy Gentile and Nate Hartley play the boys desperate to conquer their bullies, and the actors have gone on to have successful careers — Gentile has been starring on "The Goldbergs" since 2013, and Hartley has appeared in many popular television shows. "Drillbit Taylor" also stars the always hilarious Leslie Mann as Drillbit's love interest, alongside talented comedians Lisa Lampenelli, Lisa Ann Walter, Matt Walsh, and Cedric Yarbrough. Notably, Josh Peck, fresh from his run on the iconic "Drake and Josh," stars as one of the bullies, a departure from his more affable character on the hit Nickelodeon show.
"Drillbit Taylor" is full of comforting  tropes and hilarious gags. We think it's is the ideal watch for those who grew up in the 2000s and are craving some nostalgia. You can catch the film now, streaming on HBO Max.