Where Is Gibby From iCarly Now?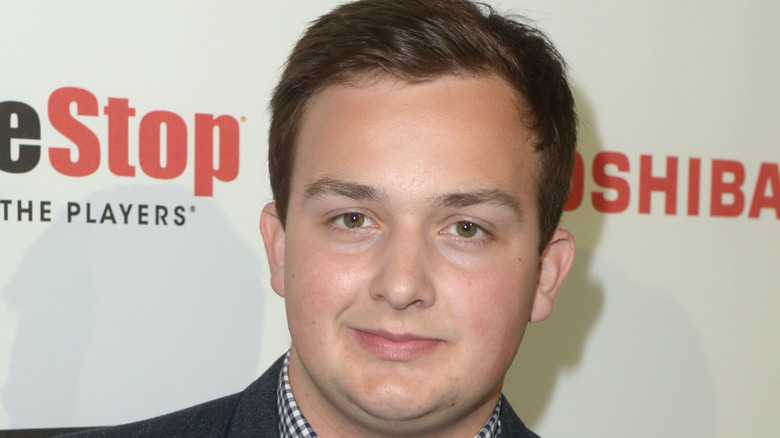 Kevin Winter/Getty Images
With the "iCarly" revival coming soon, fans are getting ready to catch up with their favorite characters from the original show. Thankfully, many of the original stars are returning, including Miranda Cosgrove as Carly Shay, Jerry Trainor as Spencer, and Nathan Kress as Freddie Benson. Sadly, Jennette McCurdy isn't coming back to reprise her role as the tough but lovable Sam Puckett, but the recent addition of Harper Raines — played by the hilarious Laci Mosley — is sure to bring a new and equally amazing dynamic to the series.
Though the original cast of "iCarly" wasn't huge, there were plenty of recurring faces we came to know (and dislike), like the evil Nevel Papperman (Reed Alexander) and the eccentric Nora Dershlit (Danielle Morrow), as reported by Entertainment Weekly. Another fan-favorite character was Gibby (Noah Munck), the goofy and hilarious friend of Carly, Freddy, and Sam. Fans were understandably sad to learn that Munck also won't be returning to "iCarly," but fortunately, the star has been up to plenty of other things since his time on the Nickelodeon comedy. Let's take a look at where he is these days.
He's part of a new television family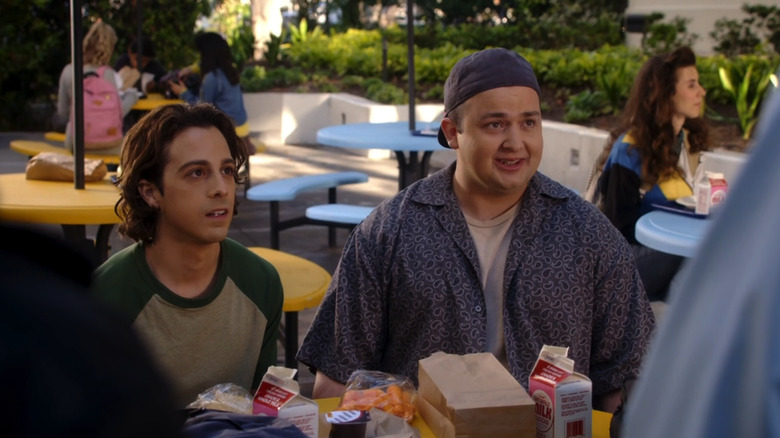 ABC
In 2014, Munck landed a recurring role on the TV comedy "The Goldbergs." He plays "Naked" Rob Smith, a member of Barry Goldberg's (Troy Gentile) friend group Jenkintown Posse (abbreviated "JTP"). Much like Munck's iconic character from "iCarly," Naked Rob enjoys removing his shirt at any opportunity.
Though fans have made it clear they'll miss seeing Gibby on the "iCarly" revival, they've noticed the similarities between Gibby and Naked Rob. Twitter is full of fans both noticing the connection for the first time or pointing it out to others. One Twitter user named @JuliantheMutt wrote, "Was nobody going to tell me that Naked Rob from the Goldbergs and Gibby are the same person? No? I just had to find that out by myself?" while another user, @amber_amberson, noted the similarities between the two, writing "The fact that gibby grew up to be naked rob on the goldbergs... perfection."
Whether playing Gibby or Naked Rob, Munck has more than proven his comedy acting skills — and his apparent love for shedding his shirt.
He's doing tons of creative work online
Aside from his television work, Munck is making a name for himself online. Since the early 2010s, he's delved into making music, and he has shared his electronic dance music on SoundCloud under the accounts NoxiK and SADWORLDBEATS — the latter of which seems to be his main platform. His SADWORLDBEATS brand also consists of a YouTube channel, where Munck and his brother Ethan create eccentric and absurd comedy sketches — and yes, they also have merch.
Munck spoke to Polygon about his YouTube comedy venture, explaining his satisfaction at being able to control the content he makes while realizing his initial Nickelodeon fans might not quite understand it. "People from the iCarly days followed me doing this half-a**ed stuff in the beginning and they lost interest," he expressed. "I totally get it! It's probably weird for people to see someone making weird content on YouTube that they used to watch on a Nickelodeon show. They probably think 'what is this guy doing?' Why [doesn't] he go back to making that other stuff I like?' That's why it's so cool to cultivate a fanbase around the channel."
Munck's ultimate goal? According to his Polygon interview, it would be to have an equally wacky show on Adult Swim. "With Adult Swim that's the only fashion where weirder YouTube stuff can land," he said. "Adult Swim is working with YouTube and I think that's going to continue. It's trending toward coming together."