The Parts Of Friends: The Reunion You Didn't Know Were Cut In China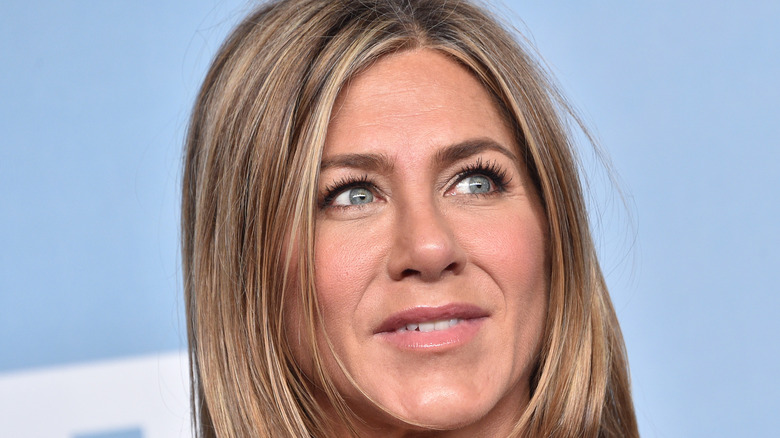 Gregg Deguire/Getty Images
The "Friends" reunion special — aka "The One Where They Get Back Together" — was released last week to HBO Max, giving the sitcom's fans everywhere a nostalgic, wholesome treat. The reunion marks the first time since the "Friends" series finale in 2004 that all six main cast members — Jennifer Aniston, Courteney Cox, Lisa Kudrow, Matt LeBlanc, Matthew Perry, and David Schwimmer — have reunited together on the "Friends" set.
The reunion was full of delightful moments between the cast members: they reminisced about the decade they spent filming the popular sitcom, performed table reads of classic scenes from the show and even became emotional as they walked through the recreation of the now-iconic set.
As one of the most famous sitcoms of all time, "Friends" has fans all over the world, many of whom tuned into the special to see the beloved actors reunite. However, it turns out that fans in China watched a slightly different version of the reunion than everyone else. Here are the parts of the "Friends" special that were cut out in China.
China censored notable cameos and other clips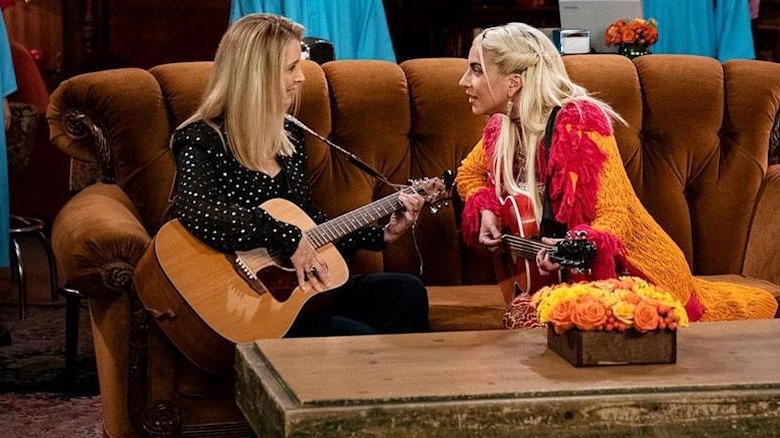 HBO Max
As reported by Screen Rant, three major cameos were cut out of the version released by China's streaming services (Youku, iQiyi, and Tencent): Lady Gaga singing "Smelly Cat" with Phoebe, Justin Bieber modeling Ross' famous "Spudnik" costume, and BTS discussing what "Friends" means to them.
The reasoning for these cuts comes down to China's history. China considers Lady Gaga "dangerous," due to her 2016 meeting with the Dalai Lama. The Dalai Lama is a major advocate for a free Tibet, which China claims sovereignty over. As a result of Lady Gaga's meeting with the Dalai Lama, she is not allowed to tour in China. As for BTS, in 2020, the popular group honored South Korean war veterans, which caused a rift with China because China sided with North Korea in the Korean War. Finally, China banned Bieber from touring in their country in 2017, citing him as a "badly behaved" entertainer, without providing specific detail.
In addition to these cameos, China also cut out two scenes that played from original episodes: a scene of Joey shown in his underwear and the scene in which the friends discuss Chandler having to pee on Monica to ease the pain of a jellyfish sting. Additionally, they cut out all LGBTQ references in the reunion. All in all, about six minutes were cut from the special.