The Surprising Actor Who Wants To Replace Dave Bautista As Drax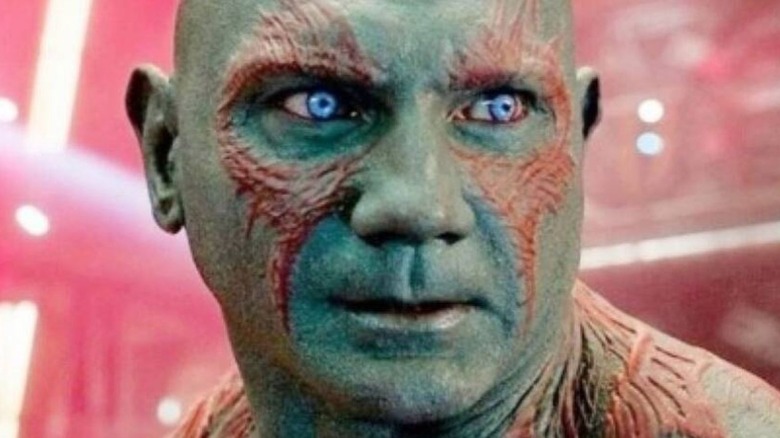 Marvel Studios/Disney
Before "Guardians of the Galaxy" came out in 2014, there was a lot of talk about how it could be Marvel's first flop. The film took a bunch of D-list comic book characters and put them in the midst of some of the most influential films of the 2010s. Not only was the movie a financial success, but it also turned the team into some of the most important players of the Marvel Cinematic Universe. Among the characters who freshly became household names was Drax the Destroyer (Dave Bautista), whose comedic timing and inability to understand metaphors shot him directly into viewers' hearts. 
There's a ton of hype riding on "Guardians of the Galaxy Vol. 3," but there's plenty for fans to worry about, too. Director James Gunn teased one of the characters will die in the upcoming sequel, and Bautista has confirmed that no matter what happens to Drax, he personally won't come back. As he clarified on Twitter, "Drax isn't going anywhere. He just won't be played by this dude!"
It all begs the question of whether Marvel will continue using Drax without Bautista around. One thing we know for sure is that there's one actor out there actively wanting to keep the Muscle-Bound Whack-Job alive and kicking.
Young Rock's Brett Azar wants to play Drax the Destroyer next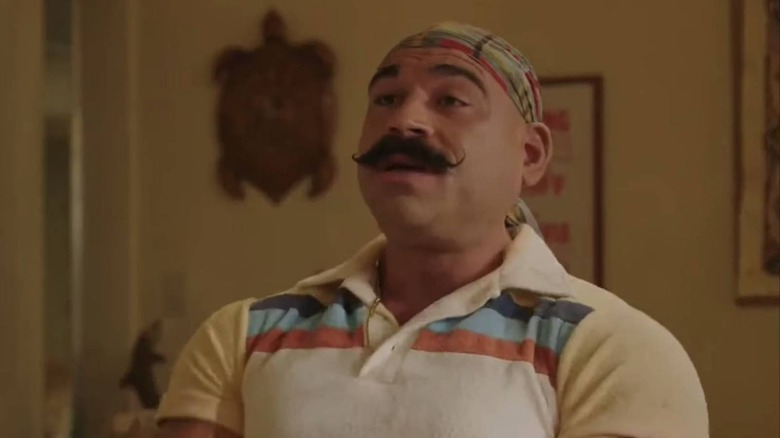 NBC
Dave Bautista may have given Marvel his blessing to recast the part, but he's left behind big shoes to fill. Most of the Marvel recasting that has taken place involved characters who only appeared in one movie previously (see Terrence Howard's War Machine and Edward Norton's Hulk), and Drax has been a pivotal presence in this universe for years now. However, as years extend into decades for this franchise, it's clear the studio needs to do something as actors want to move on. 
The creator of Drax, Jim Starlin, told Inverse he feels recasting shouldn't stand in the way of the character living on: "The Marvel Universe is going to keep trucking along, and they found that they have made money on cosmic stuff. So they will more than likely are going to do more of it. There may be another Drax down the line; somebody else who hopefully has half the comedic timing of Bautista." Someone who both embodies the physicality of Drax and has proven to be an immense comedic talent is Brett Azar, who plays the Iron Sheik on "Young Rock." The actor took to Twitter to comment on Starlin's recent statement, explaining, "I'm right here."
Azar's casting certainly wouldn't be out of the question. After all, Bautista didn't have too many acting credits outside of the WWE before landing his Marvel role, and the opportunity could similarly bolster Azar's career. Fans seem onboard with the idea, with words of praise coming in like, "You'll fit right in" and "I always felt you would be the perfect replacement if @DaveBautista leaves." At least we can see Bautista take his shirt off at least one more time when "Guardians of the Galaxy Vol. 3" comes out on May 23, 2023.