X-Men Star Rebecca Romijn Reveals What DC Character She'd Like To Play - Exclusive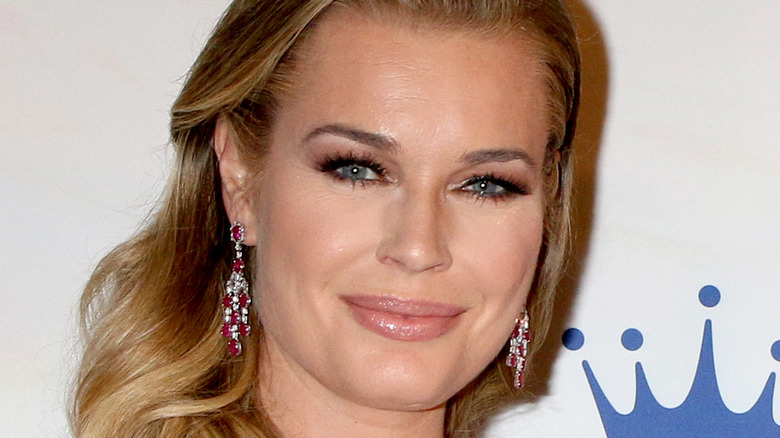 Shutterstock
Film and television fan favorite Rebecca Romijn has ventured quite a bit into the superhero genre throughout her career. Her biggest comic book role, of course, was her classic turn as the Marvel mutant Mystique in "X-Men" in 2000, which she reprised for two sequels (and a cameo in "X-Men: First Class"). Romijn has also taken the DC comic book movie route, as well, where she voiced the legendary "Superman" character Lois Lane in four films in DC's animated universe.
In an exclusive interview with Looper to talk about her new adventure thriller "Endangered Species," Romijn mulled over what role she'd like to take on in the DC comic book movie realm after making her mark in the Marvel movie world.  
In a sense, Romijn has already established herself in DC feature films, assuming the persona of a certain Daily Planet investigative journalist in "The Death of Superman," "Reign of the Supermen," "Batman: Hush," and "Justice League: Dark: Apokolips War." And so it's no surprise that, when asked, that was the character she mentioned.
"Lois Lane was really up there for me," Romijn enthused. "Talk about iconic roles!"
Rebecca Romijn would like to be in a live-action DC film, too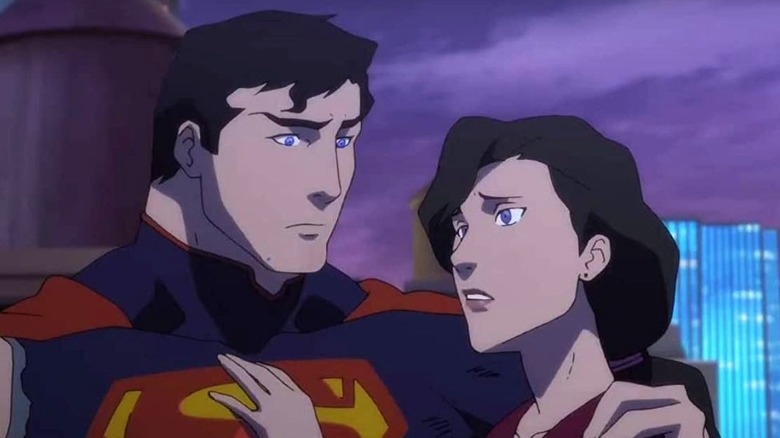 Warner Bros.
It's only natural that Romijn would like to continue her superhero adventures in a live-action setting for DC if given the opportunity, and that her pick of who she would like to play is only a step away from her animated foundation.
"[I would want to play Lois Lane in] live-action form. I really enjoyed playing [the animated version]. That was a childhood dream come true, to be able to play Lois," Romijn said to Looper. "She's technically not a superhero, but we all know who Lois Lane is. And that was really a dream come true. So, yeah. Iconic character, Lois Lane."
And being that her real-life husband and "Endangered Species" co-star Jerry O'Connell voices Superman in the DC animated universe, does Romijn have any idea of which DC live-action he would like to play?
"You would have to talk to him. I mean, I guess Superman," Romijn said. "Who would not want to play Supes? He's Supes."
In the meantime, Romijn has opted to boldly go the science fiction route with her projects, including a starring role in the upcoming streaming series "Star Trek: Strange New Worlds." Reprising her guest role of Number One from "Star Trek: Discovery," Romijn in "Strange New Worlds" stars opposite Anson Mount as Capt. Christopher Pike, and Ethan Peck as Spock. In the series, which is expected to debut sometime in 2022, the trio takes command of the Starship Enterprise in the decade before the arrival of Capt. Kirk.
Currently, you can see Romijn, O'Connell, and Philip Winchester in "Endangered Species," playing in select theaters and streaming on video on demand.