Rebecca Romijn Teases Her Upcoming Star Trek Series Strange New Worlds - Exclusive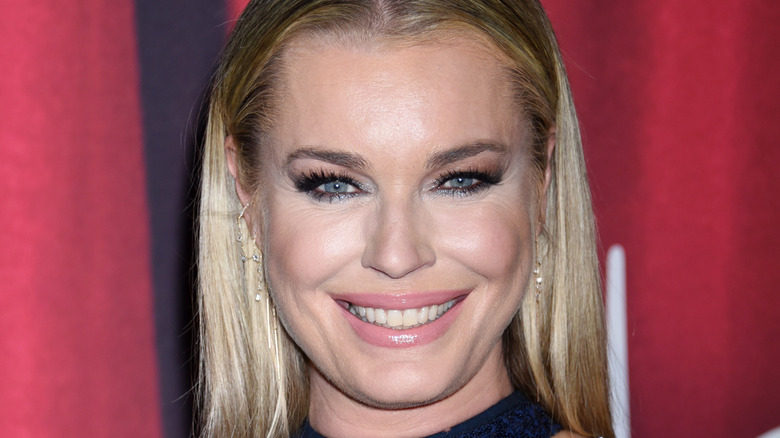 Shutterstock
While Rebecca Romijn's experiences in such franchises as Marvel's "X-Men" (where she played Mystique) and DC's animated universe (as the voice of Lois Lane) have no doubt been spectacular, the fantastical stories have always been grounded here on Earth: her characters didn't get to explore the final frontier known as space. However, in 2019, the ultimate opportunity in the sci-fi genre finally came on the streaming series "Star Trek: Discovery," where Romijn guest starred as Number One — the second-in-command to Captain Christopher Pike (Anson Mount) on the USS Enterprise. And in 2020, Romijn learned that her service in Starfleet was being extended. The new mission for Romijn, Mount, and Ethan Peck (who stars as Spock) is "Star Trek: Strange New Worlds," which will stream on Paramount+.
In an exclusive interview with Looper to talk about her new film, the safari thriller "Endangered Species," Romijn called in during a break from shooting her upcoming "Star Trek" series.
"We are currently in production on the first season of 'Star Trek: Strange New Worlds,'" Romijn said. "My lips are sealed, but I am in Toronto and we are on episode seven of 10 — and we are not allowed to say anything about what we're doing."
Romijn says Strange New Worlds is 'a little big lighter'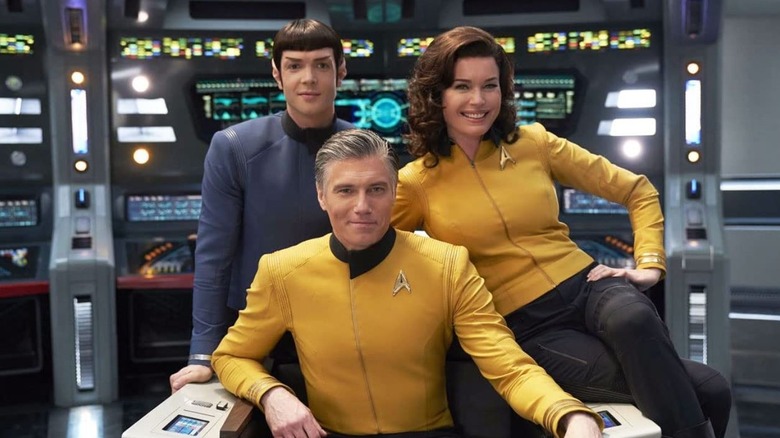 Paramount+
While Romijn couldn't talk about specific plot points of "Strange New Worlds," she was able to let Looper in on some details about the premise of the upcoming "Star Trek" spin-off.
"This is the story of the 10 years on the Enterprise — this is the 10 years leading up to Captain Kirk on the Enterprise," Romijn said. "So, this is Captain Pike and Number One, and Spock is a science officer. We outrank him, which is really fun, because when does anybody ever outrank Spock?'"
Romijn was also able to offer Looper some details on the structure of the series, which she said mirrors the original "Star Trek" series that aired on NBC in the late 1960s.
"I can't say anything else because there are so many Easter eggs on this show, but we are very, very, very excited to introduce this show," Romijn enthused. "It's in keeping with the original series — they're standalone episodes. It's a little bit lighter. We are visiting planets. We are visiting colonies, and we are so proud of our work so far."
The characters in "Strange New Worlds" are no strangers, of course, to fans of the original "Star Trek" TV series. They appeared in creator Gene Roddenberry's legendary "Star Trek" pilot episode "The Cage," which starred Jeffrey Hunter as Pike, Majel Barrett as Number One, and Leonard Nimoy as Spock.
"Star Trek: Strange New Worlds" is currently set for a 2022 release. In the meantime, Romijn can be seen in "Endangered Species," which is playing in select theaters and available on video on demand.