How Cillian Murphy Accidentally Changed The Way A Quiet Place Part II Was Filmed - Exclusive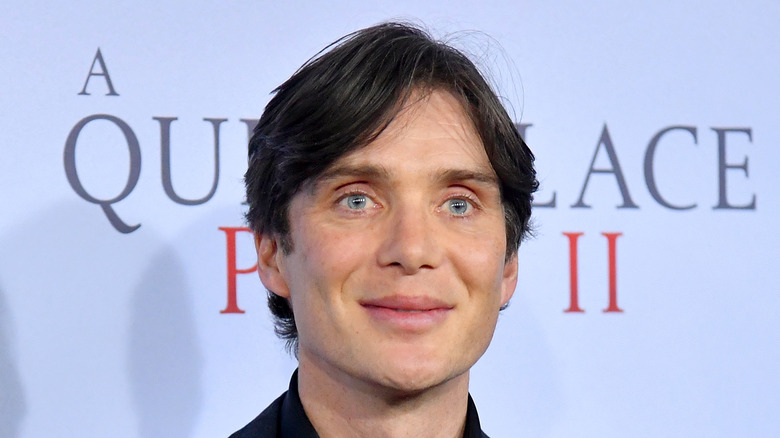 Mike Coppola/Getty Images
"A Quiet Place Part II" picks up where the first movie left off, following the Abbott family after the loss of patriarch Lee Abbott (played by "The Office" star John Krasinski, who also directed) as they try to evade bloodthirsty monsters that pounce at the slightest sound.
More action-packed and sonorous than the 2018 original, "A Quiet Place Part II," out now in theaters, once again stars Emily Blunt as matriarch Evelyn Abbott, Millicent Simmonds as deaf daughter Regan, and Noah Jupe as son Marcus, with a cameo appearance via flashback by Krasinski. Stepping in as sort of a disgruntled father figure is Cillian Murphy ("The Dark Knight" trilogy, "28 Days Later"), who plays a family friend who reluctantly takes the Abbotts in.
Murphy's character Emmett is a hardened survivor who has learned to only care about himself — until Regan takes him on an unexpected journey.
"A Quiet Place Part II" is fast-paced, with more than twice the dialogue as the first film and almost non-stop action sequences, relying heavily on Emmett and the Abbotts being on the move. But while the film looks like it flawlessly came together, things didn't always go so smoothly behind the scenes.
In an exclusive interview with Looper, "A Quiet Place Part II" cinematographer Polly Morgan revealed how an on-set accident involving Cillian Murphy and Millicent Simmonds changed the way the movie was shot.
Millicent Simmonds got injured on the set of A Quiet Place Part II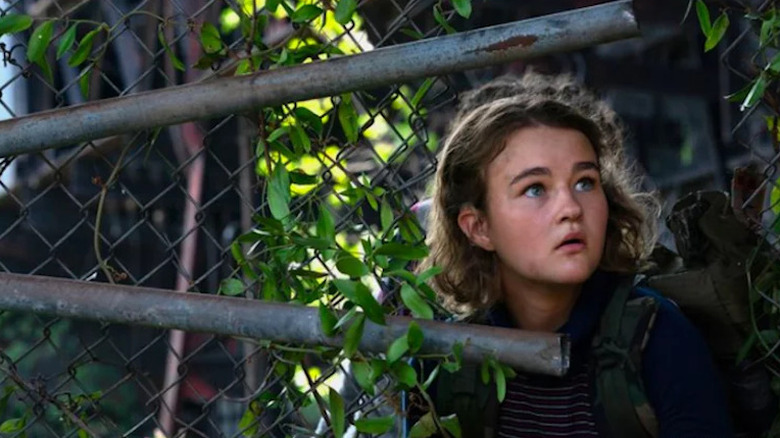 Paramount Pictures
In "A Quiet Place Part II," Millicent Simmonds really shines, with her character Regan moving from the sidelines of the original into the forefront of the sequel. In fact, she and Murphy carry much of the second half, which finds them on a quest to try and thwart the vicious creatures.
However, filming Simmonds' action sequences turned out to be harder than expected, due to an unfortunate accident on set.
In the sequence where the characters are running through the steel mill during the first altercation with the creature, they jump into a giant vat and slide down into an underground room to hide in the furnace. "The actors had slid down, both Cillian and Milli," says Morgan, "and they were running toward the furnace door to jump in when Cillian trod on Milli's toe and broke it. Poor Milli had to spend the rest of the shoot in a boot. So, not only did her character have to do a lot within the film, she had to do it all with a broken toe."
Despite the mishap, everyone took it in stride and filming soon resumed — albeit with a bit of finagling.
"Things often happen when you're shooting a movie," says Morgan. "I mean, I'm on a movie set right now, and one of the lead actors has sprained his ankle. It just makes things more complicated with the schedule, Milli having to rest and having to shoot around her boot. That was definitely one of the things that we had to deal with."
"A Quiet Place Part II" is now playing in theaters.