Station 19 Season 5 - What We Know So Far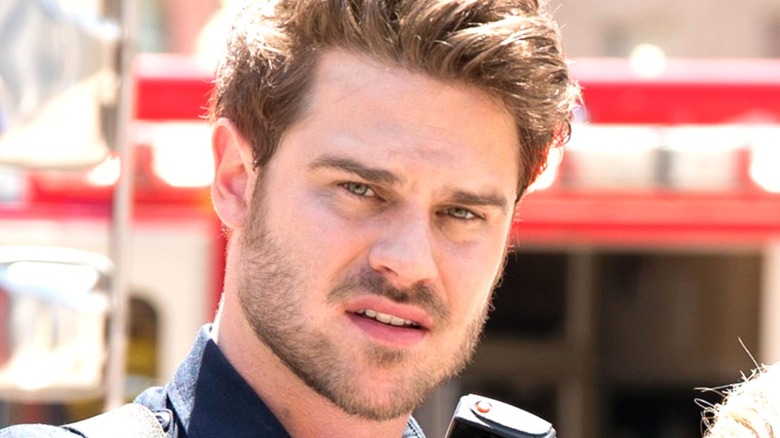 ABC
It's that time of year again. As the official start of summer draws near, network television shows are wrapping their seasons and leaving us on a cliff's edge as we wait to see what's in store for our favorite characters when (or if) they return in the Fall. Recently, both "Grey's Anatomy" – the longest-running medical drama in TV history (via People) – and its spinoff "Station 19" aired their respective season finales on ABC. As is the norm with Shonda Rhimes projects, both series tied up some season-long storylines while laying the ground for a new season of drama.
While there was some speculation that one or both of the shows might be ending this season, "Grey's Anatomy" and "Station 19" have been renewed for an 18th and 5th season, respectively (via Deadline). With the season finale of "Station 19" behind us, what lies ahead for the first responders of Seattle's fictional firehouse?
What is the release date for Station 19 Season 5?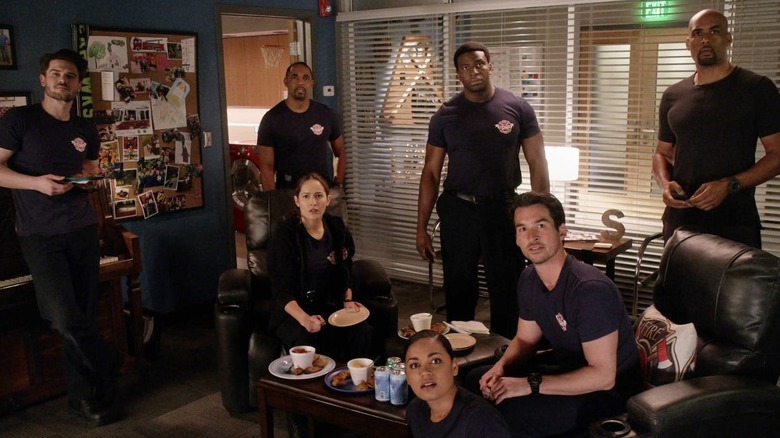 ABC
While ABC did not include a premiere date in the renewal announcement for "Station 19," we can make a few educated guesses regarding the timing of the series' return. Given the shared universe of "Grey's" and "Station 19," and the intertwining storylines and crossovers, it's likely that both shows will return roughly around the same time next Fall.
With the exception of its first and most recent seasons, "Grey's" traditionally debuts on a late September Thursday. The season premieres for "Station 19," however, have bounced around the calendar over the last few years. Its first season debuted in March 2018, the second in October of the same year, and the third in January 2020. The most recent season premiered in November 2020, on the same day "Grey's" returned. Should ABC repeat that formula, we can expect both series to debut new seasons in September, with "Station 19" airing at 8 PM and leading into "Grey's" at 9 PM.
Who's in the cast of Station 19 Season 5?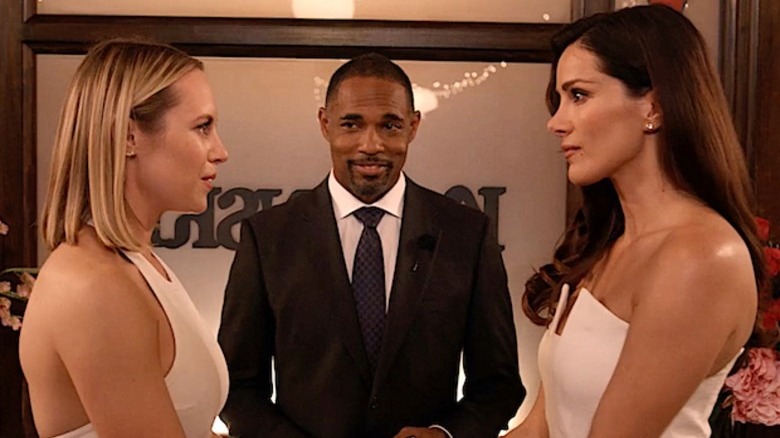 ABC
Fans of Shondaland Productions know that even a series' main characters can make a startling exit at any time. Admittedly, the trend is more common on "Grey's" due to its longevity and its stars looking to expand their repertoire. "Station 19" has also had a few major deaths over its four seasons, with Season 3's offing of retired captain Pruit Herrera breaking viewers' hearts. As we gear up for Season 5 and breathe a sigh of relief that there were no major deaths in Season 4's finale, we can expect a return of the stationhouse's usual faces.
Stefania Spampinato, who first played Dr. Carina DeLuca on "Grey's" and had guest appearances on "Station 19" before joining the main cast in Season 4, is likely to play a big role next season now that she's married to Maya Bishop (who will face some professional challenges in Season 5). Also likely to return are Jason George, who plays Ben Warren on both "Grey's" and "Station 19," and Jaina Lee Ortiz as Andy Herrera, as well as Herrera's husband Robert Sullivan (Boris Kodjoe). Other main characters expected to return include Jack Gibson (Grey Damon), Vic Hughes (Barrett Doss), Travis Montgomery (Jay Hayden), and Dean Miller (Okieriete Onaodowan).
What will be the plot of Station 19 Season 5?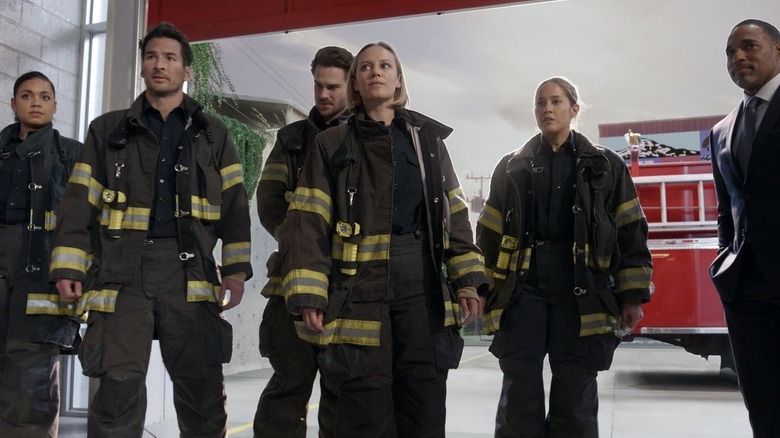 ABC
Though Season 4 may not have ended without a mass casualty incident, the finale was not without drama. In fact, the finale sets up numerous plot points to be explored next season. Newlyweds Maya (Danielle Savre) and Carina will surely hit some bumps as they adjust to marriage, especially now that Maya has been relieved of her position as captain (news she learned at her wedding!). Andy and Sullivan are also sure to have marital issues, as Andy (rightly) blames Sullivan for Maya's dismissal.
Season 4 also set the stage for a love triangle between Vic, Theo, and Dean – who spied Vic and Theo kissing just as he was about to declare his feelings for her. After a bit of encouragement from Vic, Travis made his feelings for Emmett known, so Season 5 will certainly explore their reignited romance. With so much packed into Season 4's finale, the next season of "Station 19" is sure to hit the ground running, though with so much personal drama among the station's crew, it's tough to see how they'll find time to fight fires.