Here's Where You Can Watch Fantastic Beasts And Where To Find Them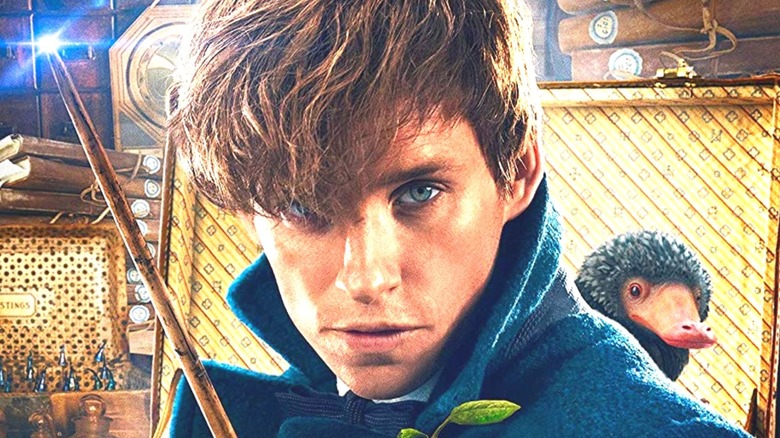 Warner Bros. Pictures
We may receive a commission on purchases made from links.
"Harry Potter" fans were beside themselves when it was announced that they would return to the Wizarding World that had captivated people of all ages with a new series. Following the adventures of famed magizoologist Newt Scamander, "Fantastic Beasts and Where to Find Them" took a look at the magical creatures he studies, as well as the relationships between characters that would ultimately affect the future of Wizardkind for years to come. Though the films — two out of a planned five have been released — received mixed reviews, longtime followers of J.K. Rowling's hit novels enjoyed this new take on their favorite universe and are eagerly awaiting what will happen next.
With the "Harry Potter" films available to stream on both HBO Max and Peacock — the first is free on the latter, though the rest require a premium subscription — this raises the question of how viewers can watch the prequel films for their next binging marathon.
Is Fantastic Beasts available to stream?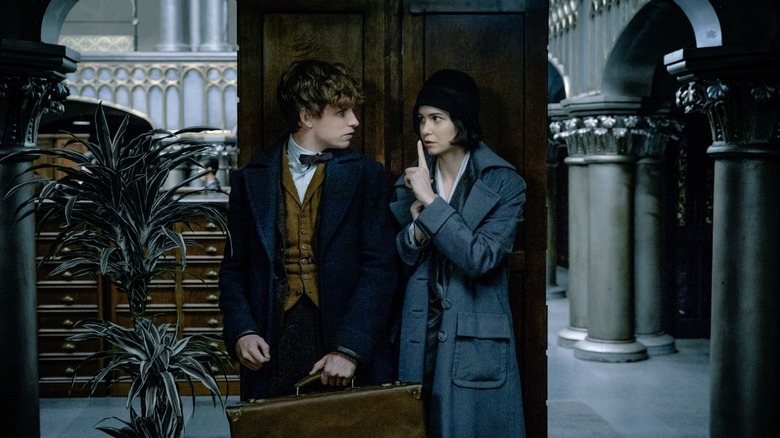 Warner Bros. Pictures
Thankfully, "Harry Potter" fans can also easily stream "Fantastic Beasts and Where to Find Them" and its sequel, "Crimes of Grindelwald," with an HBO Max or Peacock subscription. Both films appear on each streaming service, so you can queue them up right after you re-watch "Harry Potter" for the millionth time. 
For fans who don't wish to watch through HBO Max or Peacock, the films are also available to rent from YouTube, Apple TV, Vudu, or Amazon Prime, which each charge $3.99. For those who don't mind adding another subscription, the live-streaming service Sling TV allows viewing of "Fantastic Beasts," as well as the adventures of the boy wizard who inspired them. Sling TV is $10 for the first month and $35 monthly after that. 
Whichever way you choose to stream them, all you need is to grab your Chocolate Frogs and some Bertie Bott's Every Flavored Beans, and you can easily get started on your "Fantastic Beasts" marathon.