Will There Be A Vincenzo Season 2?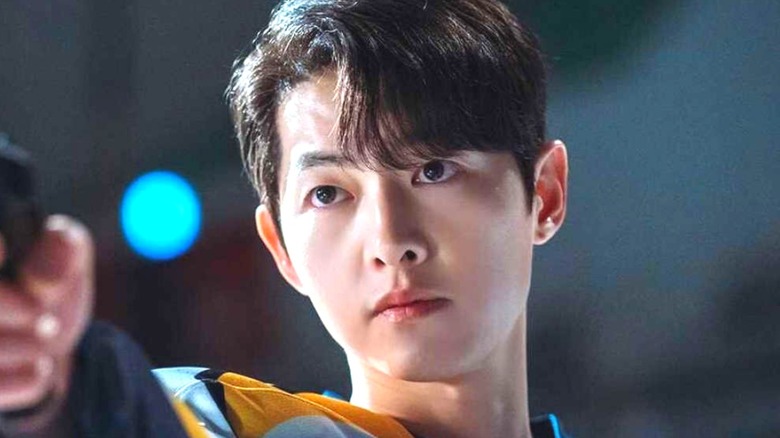 tvN/Netflix
"Vincenzo" is a new South Korean mafia drama from that's taking Netflix by storm, but calling it a "drama" doesn't really do the show justice. The series blends elements of drama, action, and comedy to create one of the more unique shows on TV right now.
"Space Sweepers" star Song Joong-ki plays the titular Vincenzo, an Italian-Korean man who was born Park Joo-hyung but was adopted by an Italian family and later joined the mafia and became a consiglieri. When the show begins, Vincenzo returns to his birthplace of Seoul, where he teams up with an ethically flexible lawyer named Hong Cha-Young (Jeon Yeo-been) to recover 1.5 tons of stashed gold. Problem is, the gold is located in the basement of a building owned by the sinister Babel Group of real-estate developers.
"Vincenzo" just finished airing its first season on May 2, 2021, and it left things fairly open-ended. While Vincenzo did kill the head of the Babel Group, he also fled to the island of Malta and left the gold in possession of Hong Cha-Young. Meanwhile, several members of the Babel Group are still active and could be out for revenge. The series' open-ended finale, plus the fact that it was the top-rated show in South Korea (per Nielsen Korea), already have fans wondering if "Vincenzo" will return for season 2.
While "Vincenzo's" network, tvN, hasn't officially announced its decision, the signs don't look good.
Will there be a Vincenzo Season 2?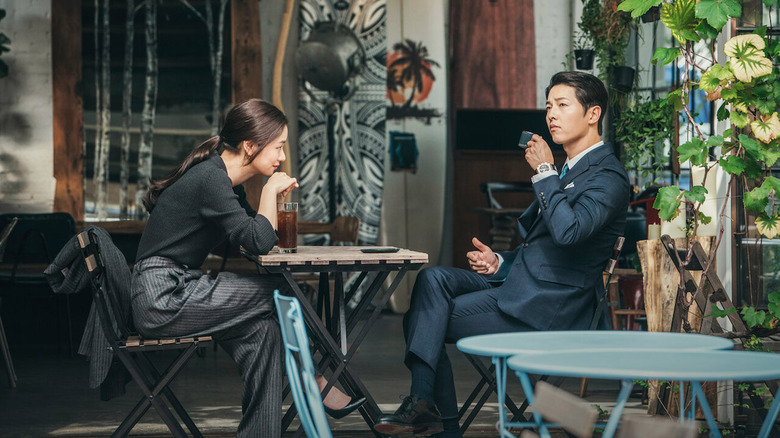 tvN/Netflix
In an interview with Jazmine Media on May 3, 2021, "Vincenzo" star Song Joong-ki discussed the possibility of the show getting renewed for a second season, and he didn't sound optimistic. "Nothing has been said about Season 2," he said. "I'm personally happy that many people want Season 2 to come out, but realistically speaking it's not coming out, and I don't think there was ever any Season 2 discussion going on internally."
That would seem to echo the comments Joong-ki made in a making-of video about the last day of filming Season 1, which seemed to end on a note of finality. "I was the only one caught crying on camera, but all of the actors cried," he said. "It was such a fun production that I didn't want to say goodbye, and I always get emotional when the final shoot ends."
There you have it: "Vincenzo" probably won't be back for a second season. For some context, that's not unusual for Korean drama shows. While there are K-dramas that have run for multiple seasons, it's more common for them to be one and done (per Forbes). 
But as Joong-ki said, many fans still want a second season, and that's true of the cast, too. Soong-ki's co-star Kwak Dong-yeon, who plays Jang Han-seo, brother to the leader of the Babel Group, told Soompi that a second season would be a "dream come true." He even suggested some ideas for the spin-off. "Maybe I could be a grown-up Young Ho, or a ghost who follows Vincenzo around all the time." We can dream.