The Underrated Sci-Fi Adventure That's Killing It On Netflix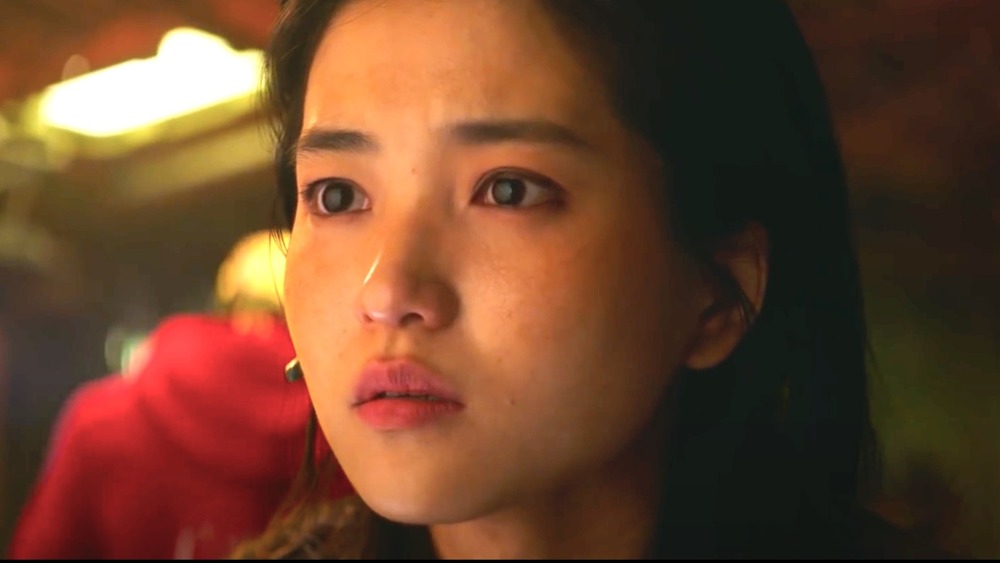 Netflix
While Netflix is constantly adding new content in the English language, they are increasingly becoming known for their international productions, as well. Whether exploring killer video games in the Japanese thriller Alice in Borderland, time travel in the German-language series Dark, and even murderous teenagers in Elite from Spain, there's something for everyone. Many of these projects have also gone on to receive critical acclaim. Just look at the Academy Award-winning Netflix film Roma, from director Alfonso Cuarón, for one particularly notable example. 
Going into 2021, Netflix is still making foreign productions a priority, and we are seeing the success of that right now with a new sci-fi film released on the streaming platform that's got everyone buzzing, quickly earning a spot on Netflix's top ten list. 
It should come as no surprise to learn that the new movie is a Korean production: South Korean movies, television, and music are continuing to rise in popularity worldwide, and Netflix has already been taking advantage of this, with original television series like Kingdom, Itaewon Class, and Crash Landing on You finding extreme success both within South Korea and worldwide. Combining this appeal with the always popular science fiction genre, the streamer is delivering a new space epic with Space Sweepers, a blockbuster adventure film set in the near future — surely one of the best in the genre released in 2021. Here's why you should check it out.
Space Sweepers is an action-packed adventure set in far out space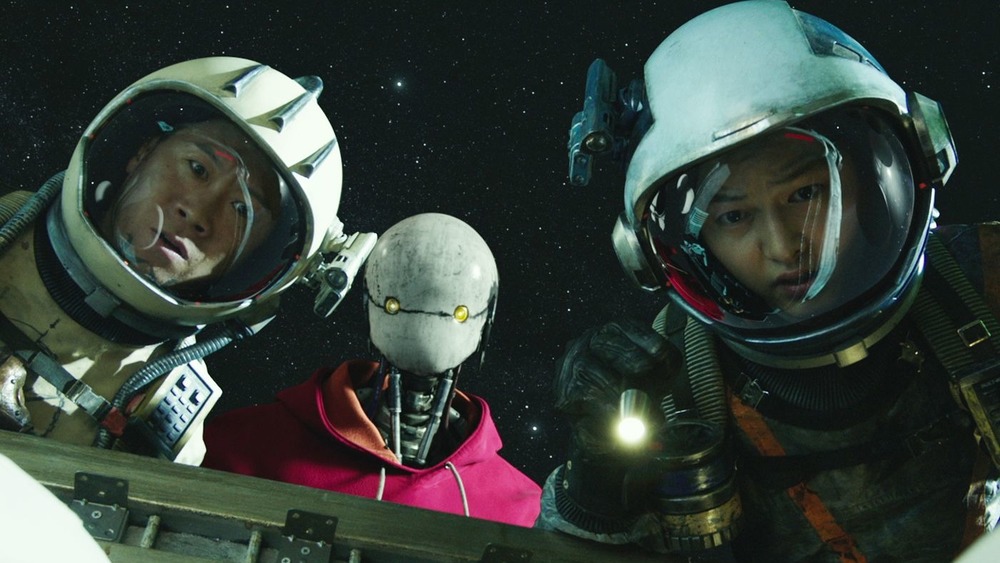 Netflix
Starring Song Joong-Ki (Descendants of the Sun) and Kim Tae-ri (The Handmaiden), two of Korea's biggest actors, the Netflix original Space Sweepers is set in the year 2092, when the Earth has become almost completely unlivable. A big corporation has built a safe haven within Earth's orbit, but it's only available for the rich and privileged. With nowhere left to go, everyone else must travel through space collecting scraps to make a living.
The story follows pilot Tae-ho (Song), Captain Jang (Kim), grumpy engineer Tiger Park (Jin Seon-kyu), and their friendly robot Bubs (voiced by Yoo Hae-jin), a crew of misfits working on a space junk collector ship. Unexpectedly, they come across a little girl (Park Ye-rin) who is reportedly an android with the capability to create mass destruction. The group attempts to profit off of her in a business deal, but their plans quickly go awry.
Space Sweepers debuted at number one on Netflix in over 15 different countries including France, Malaysia, Finland, the Philippines, and of course, South Korea (via FlixPatrol). With humor, adventure, and a story that criticizes corporations, consumerism, and other present issues, the film is reminiscent of movies like Guardians of the Galaxy and Elysium, and similar television shows such as The Expanse and Killjoys. So if you're looking for some high-flying fun with a crew of misfits in space, then Space Sweepers is definitely worth checking out

Space Sweepers can be streamed on Netflix.